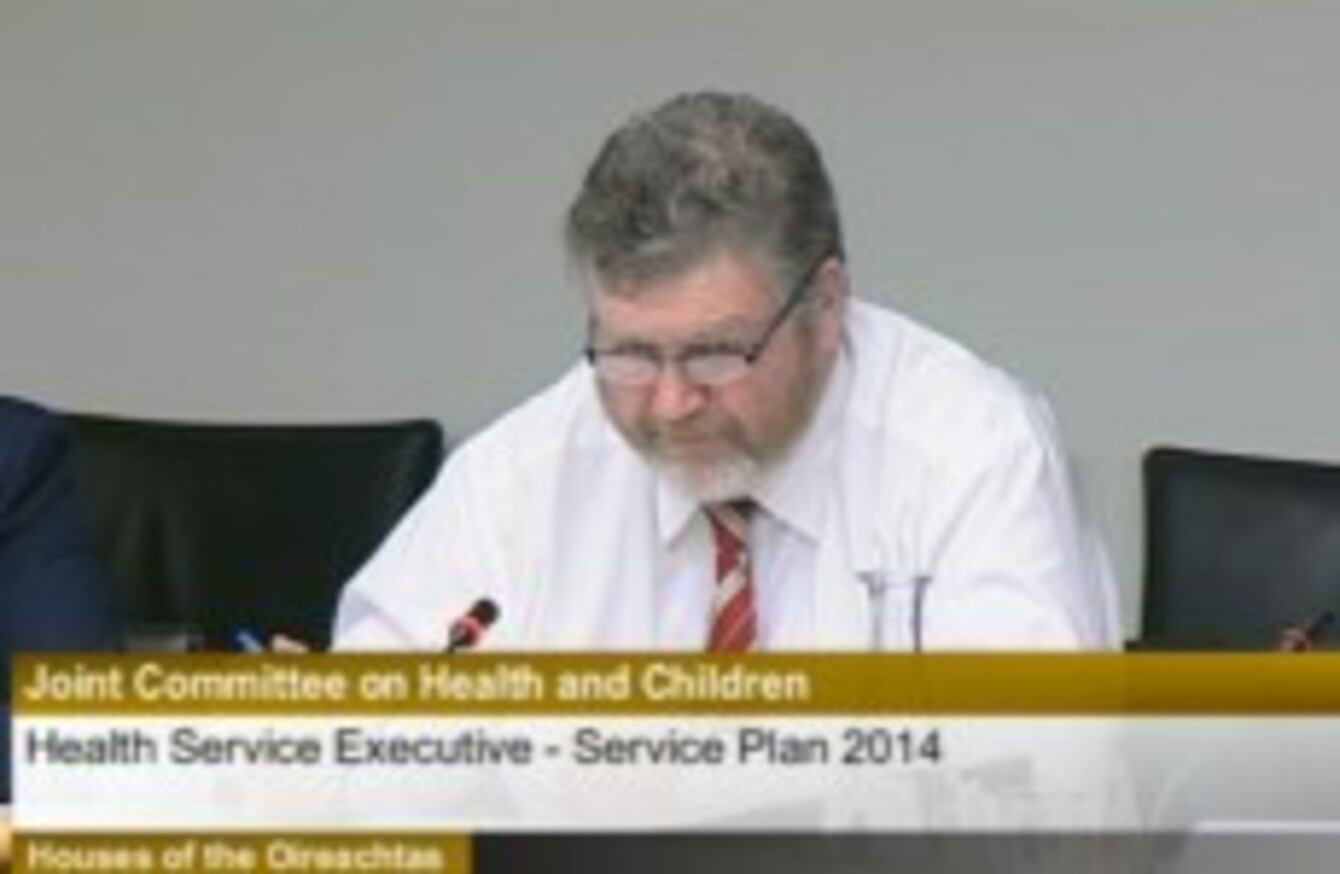 Image: Screengrab
Image: Screengrab
THE DIRECTOR GENERAL of the HSE says that there must be a "robust conversation" about the expectations on the executive.
Tony O'Brien joined Health Minister James Reilly at the Oireachtas Health Committee today, where he admitted that the executive would not be able to meet all of the demands placed on it this year.
"The executive faces a very significant financial challenge this year. All of this comes at a time when demands on services are rising, increasing costs."
O'Brien said that the €1 billion reduction in spending was not, however, a cut. Rather he deemed it a "swing".
The executive is seeking €619 million in savings and has, O'Brien said "an underlying deficit" of €419 million.
Reilly echoed much of what O'Brien said, adding that the HSE faces an "unprecedented challenge".
He added that the issue of patient safety would be at the core of the service plan, with specific focus on medication and infections picked up in hospitals.
Reilly also said that there was "no question of additional pay cuts" for healthcare staff, outside those in the Haddington Road Agreement.