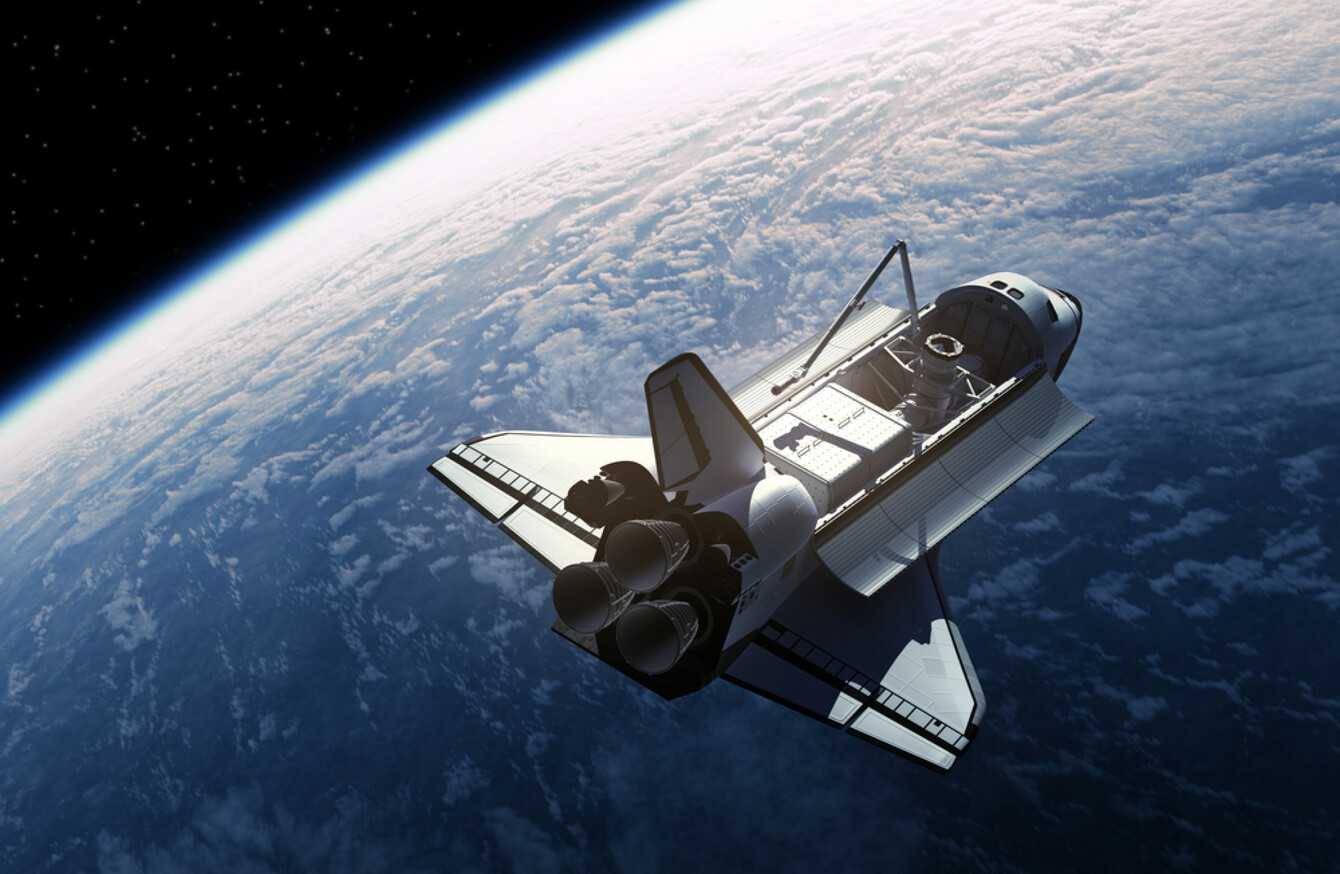 Calls are being made for Ireland to set up its own national space body
Image: Shutterstock/3Dsculptor
Calls are being made for Ireland to set up its own national space body
Image: Shutterstock/3Dsculptor
INVESTING IN THE space industry and establishing a national space agency could have significant economic and societal benefits for Ireland, according to a new report.
The authors of the study argue that while the industry has been traditionally dominated by large agencies such as NASA, private companies are now seeing more and more success – and if Ireland can better support such companies, it could reap economic benefits.
A greater use of space-related technology could also help with societal issues such as flooding and traffic management, they believe.
Ireland is seen as an "emerging" space state, according to Dr Niall Smith of Cork Institute of Technology (CIT). Smith is the head of the local organising committee for the International Space University's Space Studies Program 2017 conference, held in Cork this summer.
The report was launched on Friday to mark the end of the nine-week conference, and offers a road map for emerging space states to expand their space sector.
Ireland should establish a national space body, the report recommends. This body would develop a national policy to grow Ireland's space sector, advise the government on space research and education, and identify gaps in the space market abroad.
Ireland has not yet suffered without a comprehensive national strategy, Smith said, but there's potential to be left behind by other emerging states such as Vietnam or the Phillipines.
While some of the recommendations to build Ireland's space industry could take time, some, he stated, could be done soon, and "all are doable within a small budgetary framework".
"We are aware that Ireland doesn't have a lot of money, but we understand that it would be a good return on investment."
This body could take a form similar to incubators for startups, Smith said. "We do this all the time already.
"It doesn't have to be expensive. It could be a small number of individuals."
Without such a body, Smith warned, those businesses would have "no coherent voice".
"The thing for Ireland is to be sure not to be left behind."
Emerging space states should identify their strengths in order to exploit these gaps in the market, Smith said.
For example, Ireland could use its strengths in areas such as data analytics and pharmaceutical engineering to become a world leader in fields like developing drugs in zero gravity.
Similar strategies have been seen in countries such as Luxembourg, which has committed itself to becoming the world's leading country in asteroid mining.
The report also calls for Ireland to cooperate with established space states and recommends that Ireland host a major international conference on space, as other emerging space nations such as Israel and Mexico have done, in order to "show its capability to the world".
It highlights how Ireland is not a member of the United Nations Committee on the Peaceful Uses of Outer Space and does not have a national space law.
While private businesses, academics and organisations such as Enterprise Ireland and Science Foundation Ireland (SFI) engage with the sector, Ireland is not fully exploiting all of the opportunities at its disposal, the report states.
It recommends that Ireland work to support private businesses that engage with the space sector. "In the last five years in Silicon Valley alone, $12.5 billion (€10.5 billion) has been privately invested in space companies," Smith said.
While Irish universities offer high-quality courses focusing on the industry, more investment is needed, particularly in the field of aerospace engineering, for education to match the sector's growing need, the report adds.
There also needs to be opportunity for those not working directly within the space industry to receive training that would allow them to engage with the sector, Smith added.
Ireland has been a member of the European Space Agency (ESA) since 1975, with the Irish Space Industry Group (ISIG), formed in 2015 to represent the collective interests of companies operating in the space sector.
The country is expected to launch its first satellite in the next few years, and Smith hopes that this will "inspire" the country.
"It's small, but its impact will be large."