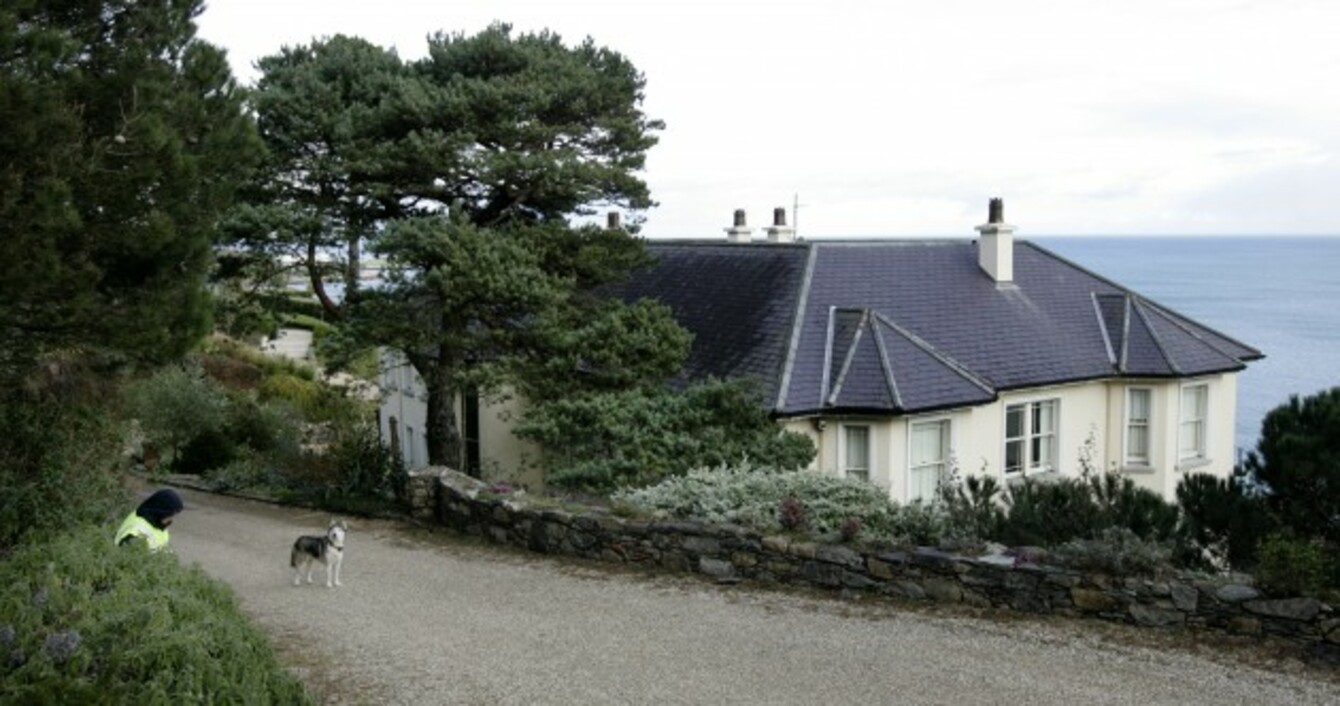 Image: Mark Stedman/Photocall Ireland
Image: Mark Stedman/Photocall Ireland
A SOLICITOR BARRICADED himself inside his family home in Killiney today to stop the repossession of his house.
Bank of Ireland is seeking repossession of Brian O'Donnell's house on Vico Road due to a debt reported to be over €71 million.
Members of the Land League anti-repossession group have been assisting the solicitor in his fight to keep hold of his home.
Writing on their Facebook page today, the group states that O'Donnell's case demonstrates "all that is wrong" with the justice and banking system in Ireland.
Gardaí were present at the scene in south Dublin today. Members of the Land League blocked the entrance of the home, parking cars inside and outside the gate.
The Land League maintain it is assisting the family in this situation, stating that its members are "invited guests".
Speaking to TheJournal.ie, Jerry Beades of the Land League said the case is a complicated one, adding that there are wider legal issues at play.
Beades said that O'Donnell is not the subject of a court order to vacate the family home.
He said they were "helping to defend" the family as "they needed help in the courts". He said O'Donnell has requested the Director of Public Prosecutions investigate his case.
Blake O'Donnell, the son of Dublin solicitor Brian O'Donnell, today took the case to the High Court seeking an injunction to stop a receiver from repossessing their home.
The judge has put the matter back to 2pm tomorrow so the receiver can file an affidavit about what's happening at the house.
Originally published 6.03pm