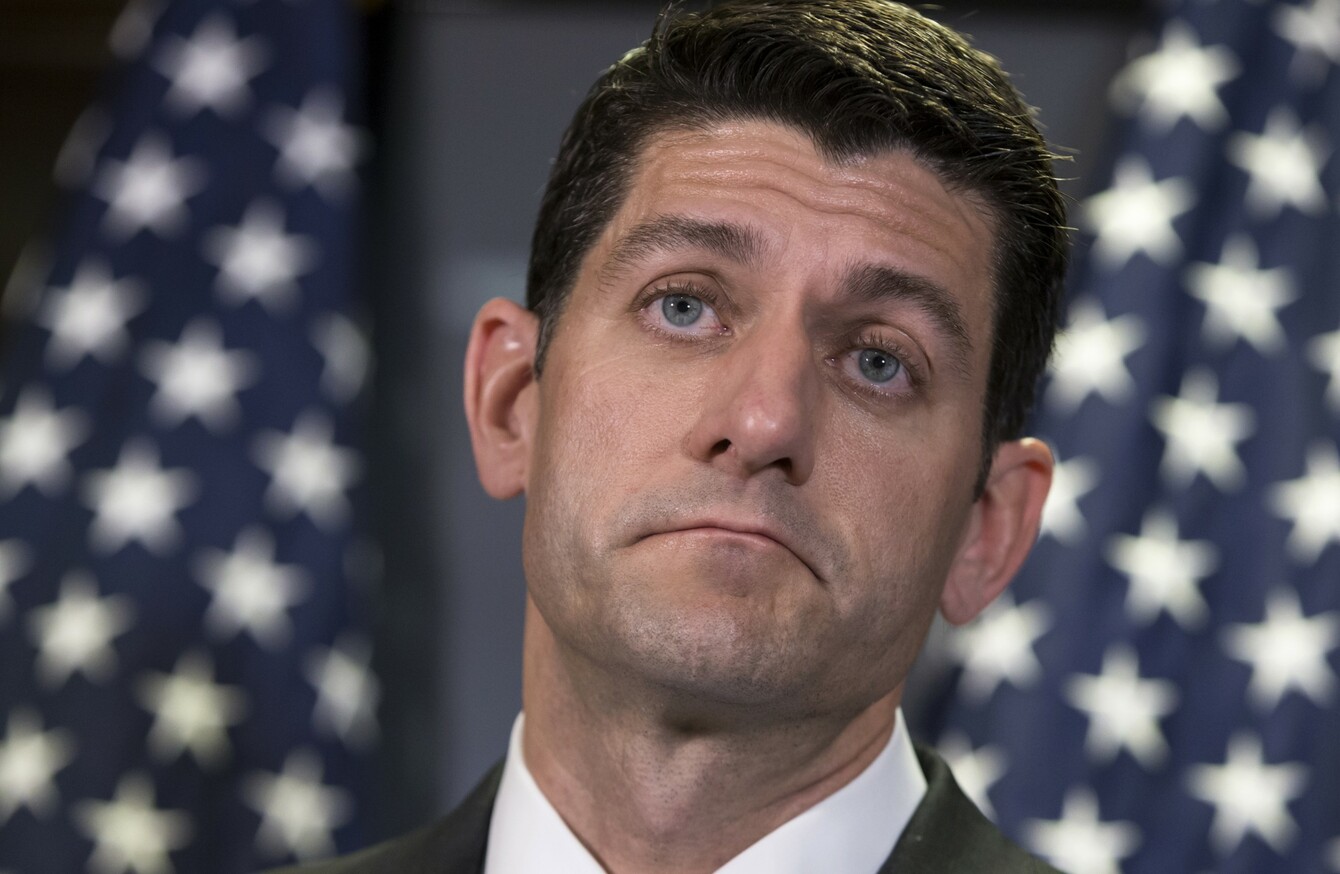 Image: J. Scott Applewhite/PA Wire
Image: J. Scott Applewhite/PA Wire
REPUBLICAN HOUSE SPEAKER Paul Ryan threw his support behind the party's presumptive presidential nominee Donald Trump today, a key step towards building unity ahead of the US general election in November.
"I'll be voting for @realDonaldTrump this fall," he tweeted. "I'm confident he will help turn the House GOP's agenda into laws."
The top-ranked Republican currently elected to public office, Ryan last month dropped a bombshell and triggering soul-searching within the fractured party when he said he was "just not ready" to support Trump as the flag bearer.
However, following talks with the billionaire businessman last month under pressure from other party leaders, the House speaker said today that Trump would implement a series of policy proposals that Ryan is developing to serve as the basis for the Republican Party platform.
Writing in his home state of Wisconsin's GazetteXtra, Ryan said Trump "would help us turn the ideas in this agenda into laws to help improve people's lives".