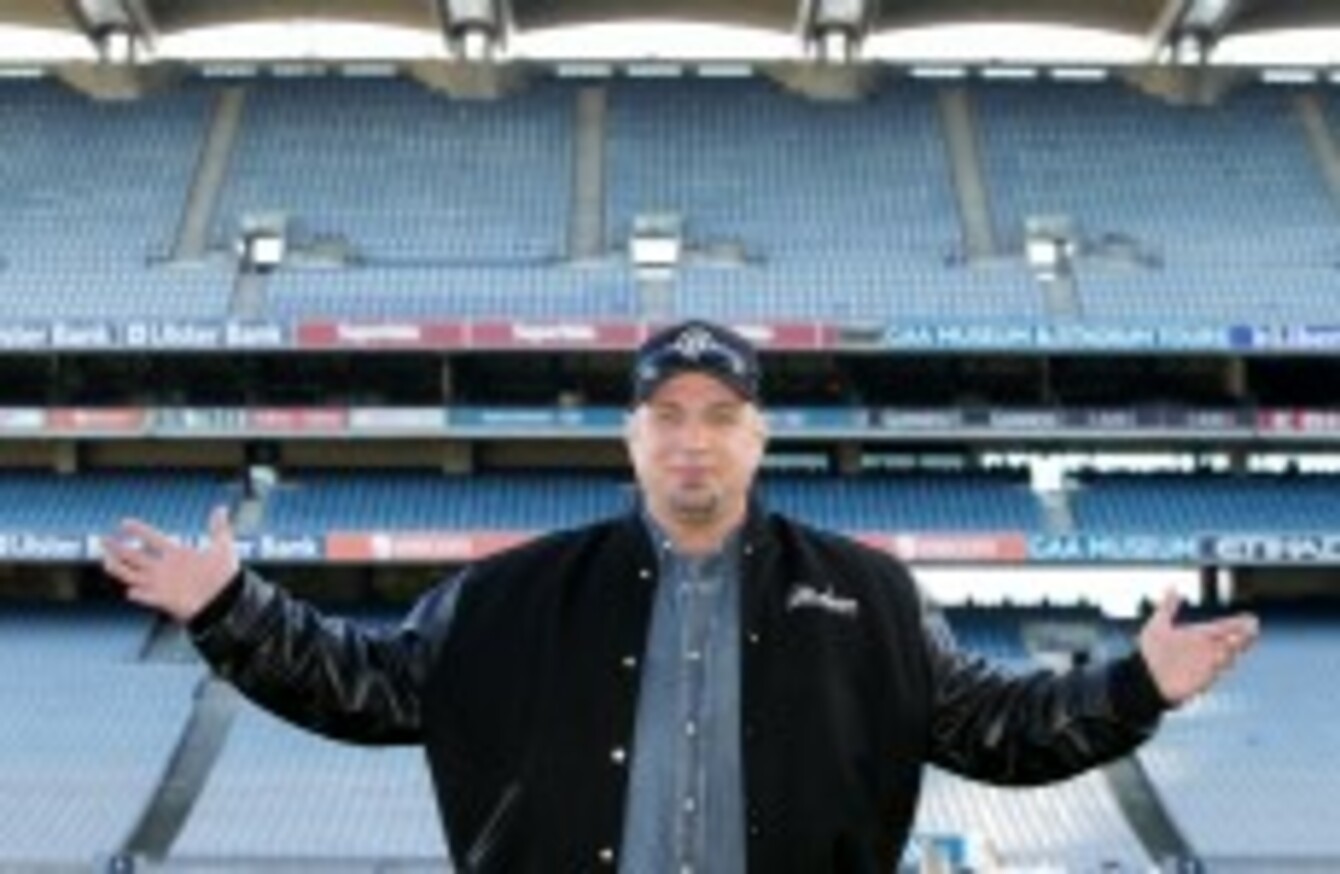 Image: Photocall Ireland
Image: Photocall Ireland
RESIDENTS FROM AROUND Croke Park have slammed the GAA for reneging on a deal on the number of gigs that would be staged at Croke Park.
Groups representing residents last night met with the Association and Aiken Promotions in Croke Park.
At the heated meeting, residents rejected attempts by Croke Park Commercial and Stadium Director Peter McKenna from Croke Park to discuss "benefits" and a real"legacy" for the area arising from the proposed Garth Brooks concerts, saying the GAA could not "make prostitutes of the people" according to local councillor Nial Ring who attended the meeting.
Ring spoke of an agreement between the sides that limited the number of gigs the national GAA stadium could hold.
The most disturbing revelation to emerge from the meeting was the statement by Peter McKenna that a written agreement, signed on behalf of the GAA by Christy Cooney, President and Paraic Duffy, General Secretary between the GAA and the local community in 2009 agreeing to only three concerts per year, was to be ignored because 'time moves on'.
Ring says that he will push councillors to reject the licences for the gigs.
"Myself and my fellow local councillors have passed a motion at our area committee where we unanimously agreed that should the consultation process not result in agreement by all parties, we will call on Dublin City Council to refused the concert licences – as of now that's what we'll be doing" he concluded.