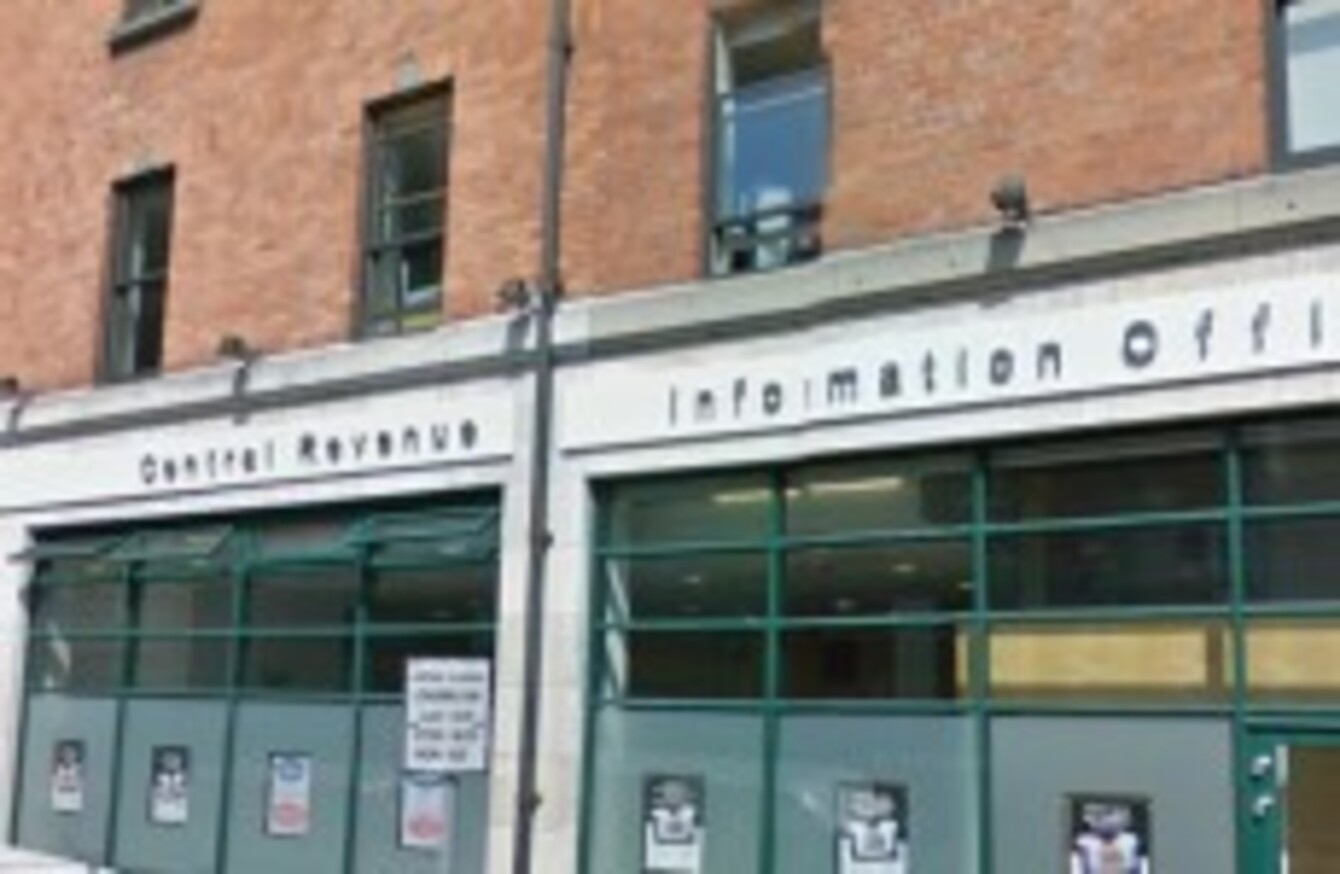 Image: Google Street View
Image: Google Street View
THE OFFICES OF the Revenue Commissioners on Dublin's Cathedral St were temporarily closed after protesters made their way in and refused to leave.
The six protesters were said to be independent and not affiliated with any political party, and are protesting over the property tax, the Irish Times reports.
The deadline for payment of the tax is midnight tonight.
The Office of the Revenue Commissioners said that it had to close its busiest office "due to the occupation of the office by protestors".
CRIO, the Central Revenue Information Office, on O'Connell Street deals with over 1,000 callers each day. As our main priority is the health and safety of our staff and customers, we have had to close the office. We regret the significant inconvenience this is causing our customers. An Garda Síochána were alerted.
The protesters have now left the building and the office has reopened.