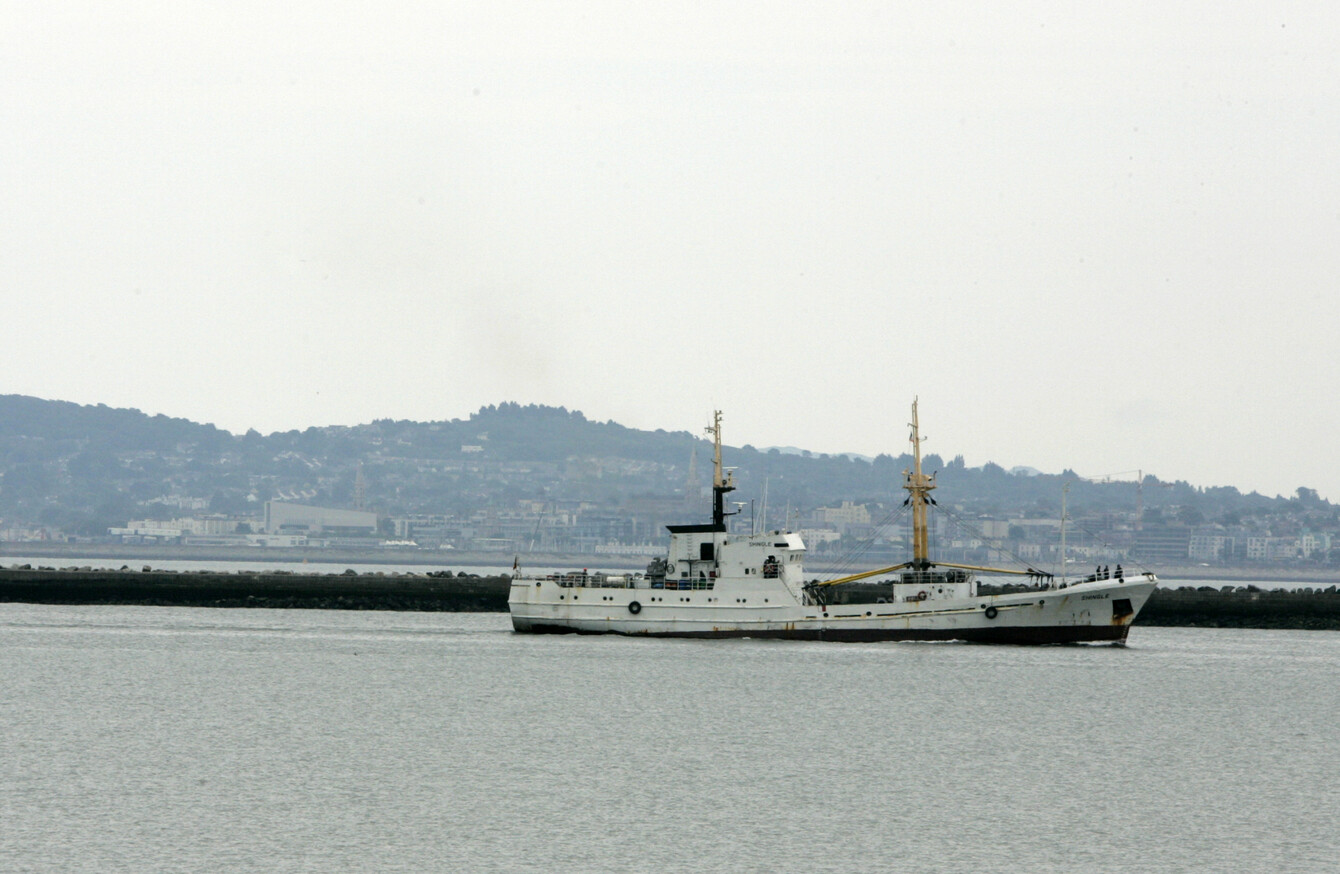 The MV Shingle
Image: Mark Stedman/Photocall Ireland
The MV Shingle
Image: Mark Stedman/Photocall Ireland
THE SEIZURE OF a ship that was intercepted carrying millions of smuggled cigarettes has cost Irish taxpayers €410,000 because the Revenue Commissioners can't get rid of it.
The MV Shingle was seized by customs officers in June 2014, when armed gardaí found a shipment of over 32 million cigarettes and 4,000kg of tobacco at Drogheda Port.
The operation followed months of work and the consignment would have represented a loss to the Exchequer of almost €13 million if it had been sold on the black market.
The ship was subsequently transferred by Revenue to Dublin Port, where it remains more than four years later because of the State's inability to dispose of it.
To date, approximately €410,000 has been incurred by Revenue over the holding of the vessel, the majority of which are lay-up costs charged by Dublin Port Company.
According to a report from the Comptroller and Auditor General, Revenue was unable to do anything with the MV Shingle until legal proceedings in relation to the seizure had been completed.
In June 2017, the High Court made an order of forfeiture of the ship to the State, which initially considered selling it.
However, it was subsequently decided to send the MV Shingle to a specialist recycling facility to be disposed after asbestos was discovered on board.
A marine surveyor reported in March 2015 that the vessel was a liability in its condition and location.
The surveyor said that if arrangements were not made to deal with the ship within a reasonable time span, there was the potential of substantial additional costs being incurred by the State.
According to the C&AG, recycling costs estimated by the surveyor engaged are "significant" in light of the costs already incurred by Revenue.