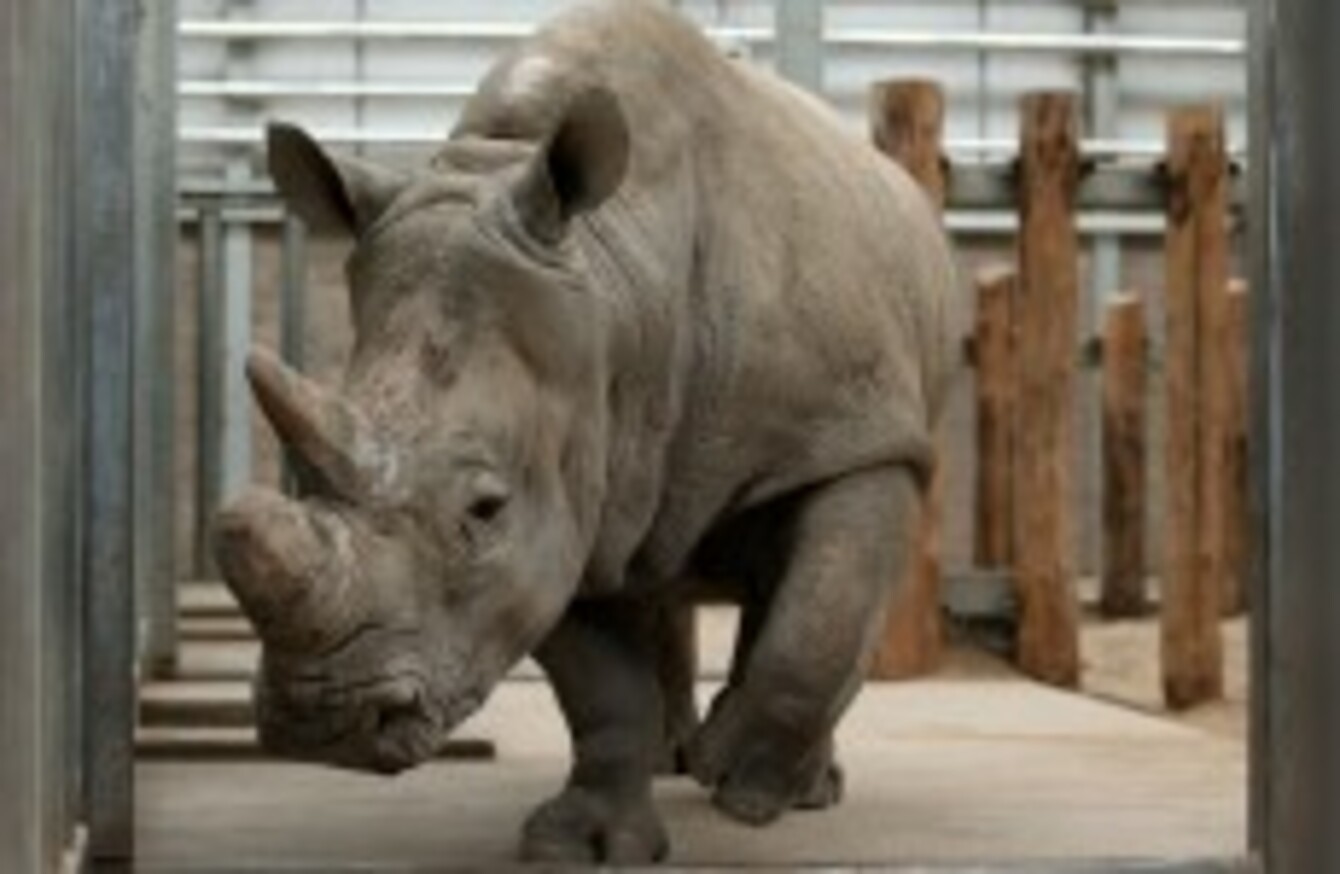 Image: PA Wire/Press Association Images
Image: PA Wire/Press Association Images
EVERY YEAR, THE black market for poached animals and animal parts is worth $20 billion worldwide.
Because of that, the rhinoceros is under severe threat. Figures recently published by South Africa show that 1,215 rhinos were poached there in 2014.
This represents a loss of nearly 4% of the world's population and poaching has increased over 90-fold since 2007, a trend linked to rising standards of living in Asia, where rhino horn is prized as a traditional medicine and status symbol.
The solution to the problem, according to one San Francisco-based company is simple: create more rhino horns.
Pembient, which is backed by Cork/San Francisco venture capital programme IndieBio, creates rhino horns. Not fake rhino horns, but genetically identical rhino horns which they plan to flood the Chinese market with, destroying the demand for poached rhino horn.
"We surveyed users of rhino horn and found that 45% of them would accept using rhino horn made from a lab," said Matthew Markus, the CEO of Pembient.
In comparison, only 15% said they would use water buffalo horn, the official substitute for rhino horn.
As Ryan Bethencourt, IndieBio's Program Director, puts it, "We're finally moving out of the realm of solely discussing biology in regards to a drug based world.
We'll continue to heal human bodies through biotechnology, but we'll also increasingly feed, clothe, and house the world through bioengineered systems. Ultimately, there's no reason why live animals should be used in any part of our food or goods chain and we're working to make that a reality.
Pembient plans on unveiling its first product this month. Limited quantities will be for sale shortly thereafter and a portion of all sales will go toward the protection and management of wild rhinos.