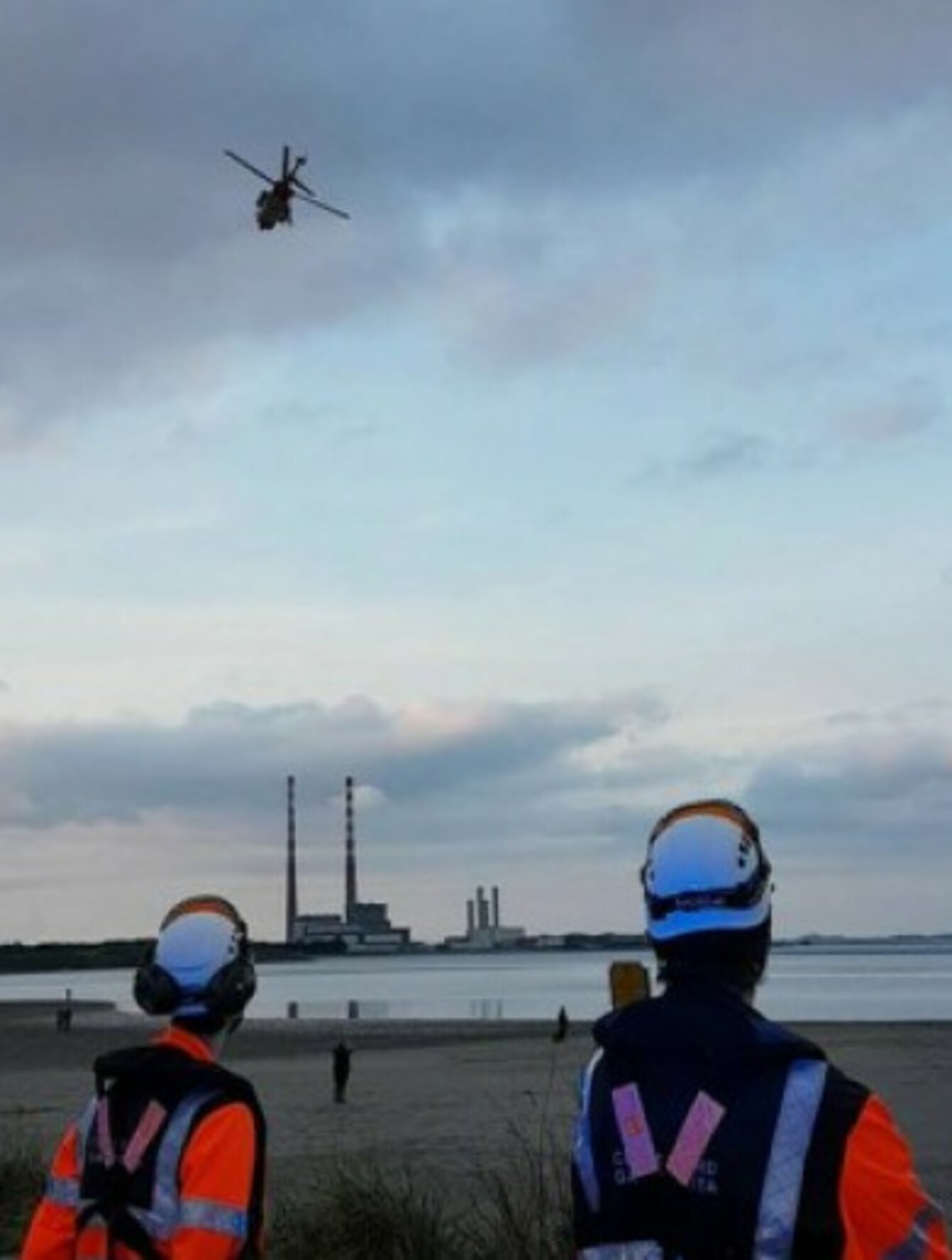 Image: Coast Guard
Image: Coast Guard
THE DUN LAOGHAIRE RNLI has rescued two people, after they got cut off by the rising tide in Dublin this evening.
The alarm was raised at 4.30pm, when the pair found themselves surrounded by water.
A shore unit from the Irish Coast Guard at Dun Laoghaire spotted the pair from the road and directed the RNLI inshore lifeboat to attend the scene.
Arriving just before 5pm, the crew found the depth of the water was insufficient to allow the boat to reach the two people so a crew-member walked the remaining distance to reach them on a sandbank.
They were brought to the safety of the lifeboat and then to Pigeon House Road beach in Ringsend.
The pair were unharmed and were met with Coast Guard workers ashore.
From start to finish the operation took around 90 minutes. Irish Coast Guard Helicopter 116 was also tasked with providing assistance but was stood down when the pair were located.