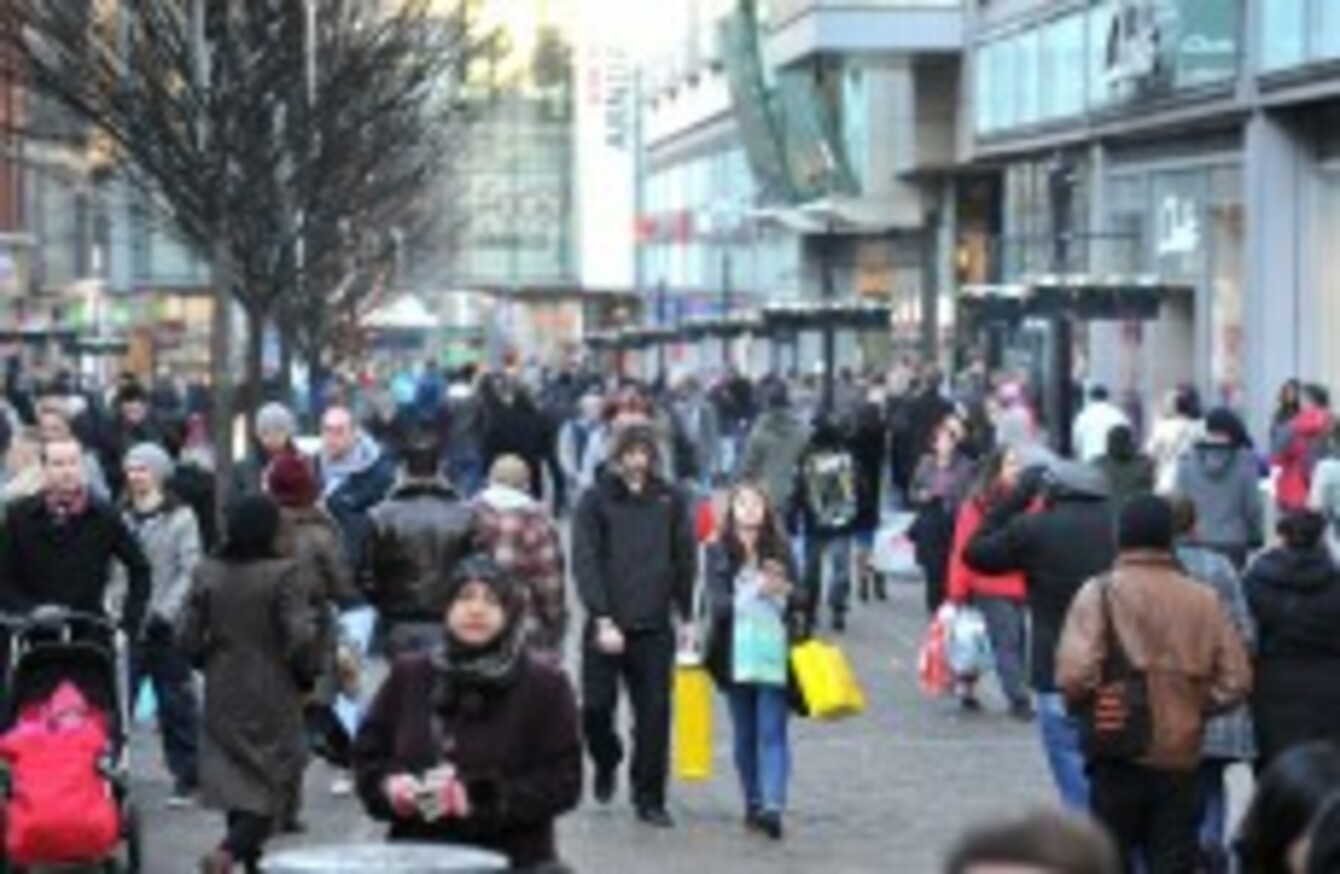 Market Street in Manchester where the incident happened
Image: Martin Rickett/PA Archive/PA Images
Market Street in Manchester where the incident happened
Image: Martin Rickett/PA Archive/PA Images
A GIRL IN the UK has been robbed after being the victim of a ticket machine scam.
This happened on 7 July in Manchester in the main Market Street area when the 14-year-old involved was attempting to buy a ticket from a Metrolink dispensing machine.
After paying her money she received her ticket but did not receive any change. After calling a representative from the transport company, she realised that there had been a piece of Blu-Tack stuck into the machine preventing her coins from falling.
Upon removing the Blu-Tack her money was released, and two men and a woman rushed forward and stole it from her.
In total the amount taken came to only £7 (€9.86).
Police have said that the scam involving Blue Tack is relatively common and customers should be vigilant.
The three individuals involved are described as being a white, bald male wearing a hooded jacket, a white man in his late 30s of spotty complexion wearing a black hooded top and a woman wearing a pink hooded top.
Three individuals, a woman aged 36 and two men aged 37 and 39 were arrested in connection with the incident but later bailed pending further inquiries.
Officers are appealing for anyone with any information connected to the incident to come forward. In particular they are seeking to speak with a couple, believed to be Indian, who came to the girl's aid following the incident.
Speaking about it, Detective Constable Dan Smith, said, "Outnumbering and intimidating a young girl to steal a handful of change is absolutely appalling behaviour.
"As is tampering with our machines in a blatant attempt to steal from our customers and I would encourage anyone with information to report it to the police."