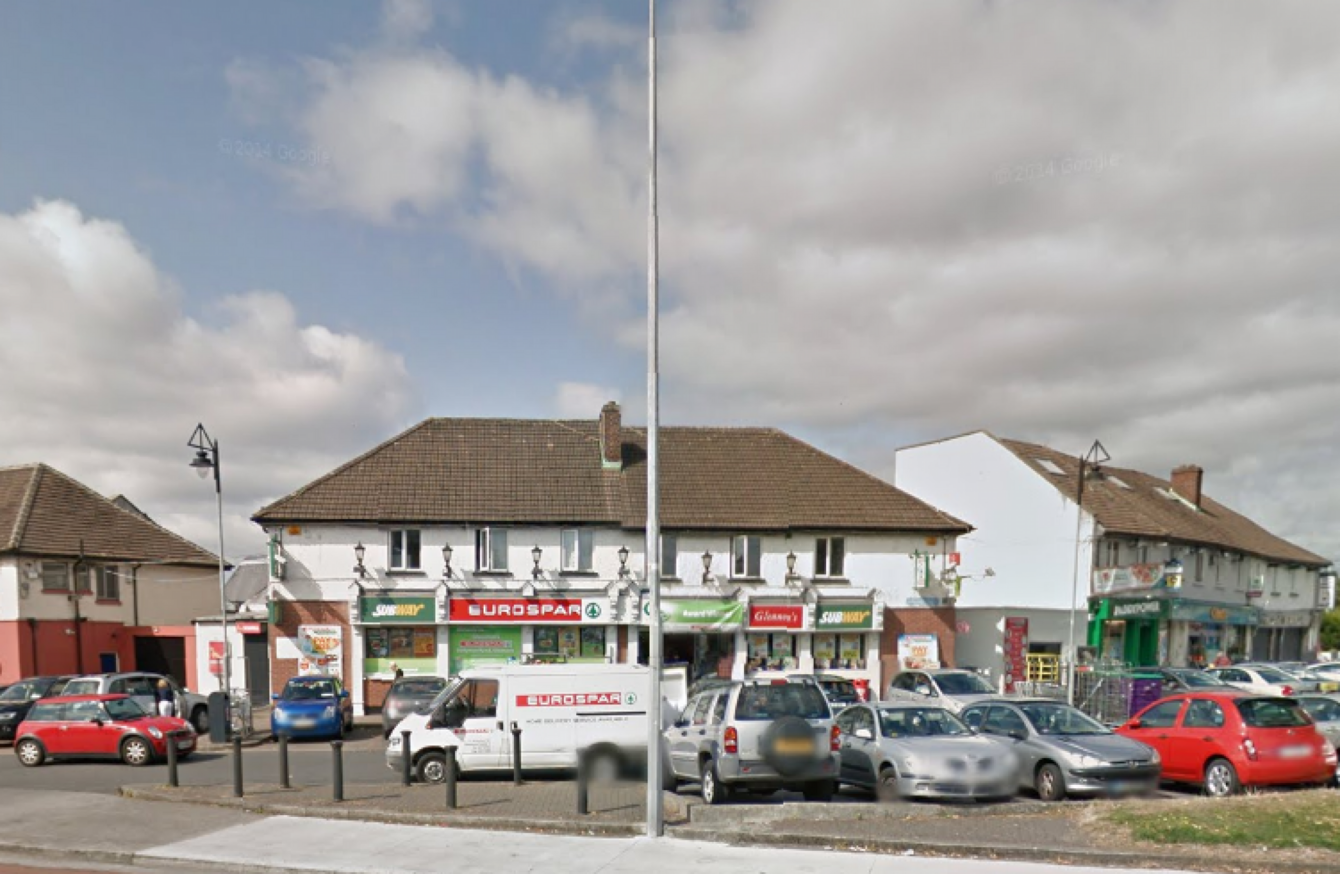 Image: Google Maps
Image: Google Maps
A SUPERMARKET WORKER was injured as a raider made off with a small sum of cash during a robbery.
The man entered the Eurospar store on the corner of St Pappin Road and the Ballymun Road after 7pm on Tuesday.
After approaching the till, he produced a knife and threatened staff, demanding money.
Gardaí say that a number of staff became involved and one received an injury during the altercation.
The man, who is described as 6'1″ and wearing a black raincoat and black trousers, managed to secure a small sum of cash and left the shop.
Gardaí in Ballymun are investigating the crime. Anyone with any information can call 666 4400.