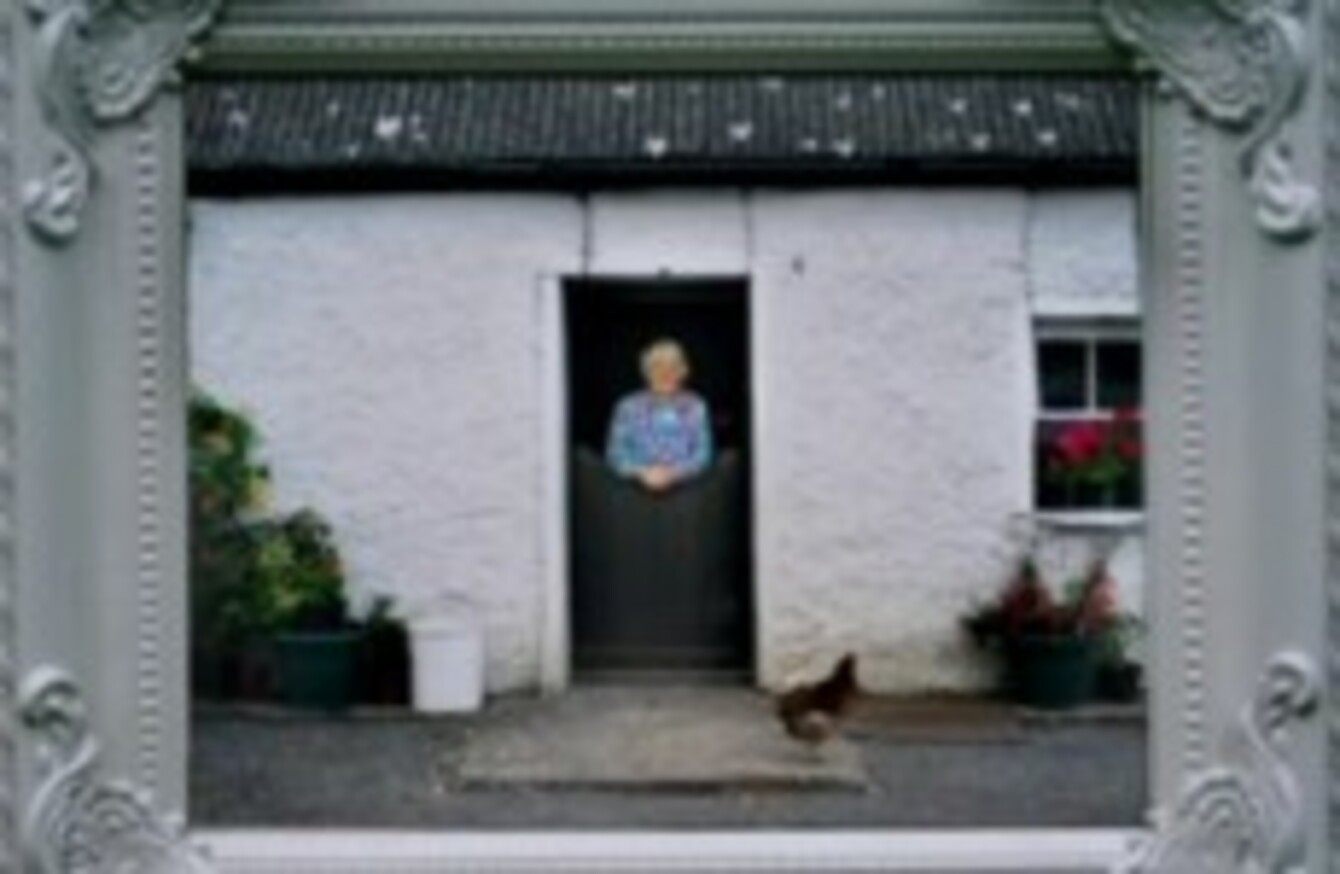 Molly Brannigan at home in Co Tipperary
Image: Irish Folk Furniture via Tony Donoghue
Molly Brannigan at home in Co Tipperary
Image: Irish Folk Furniture via Tony Donoghue
AT 99 YEARS of age, Molly Brannigan – Mrs Brannigan to those of us who are strangers to the Tipperary great-grandmother – has her daily routine down pat.
Awake and rise between 7.30am and 8am; turn on the range in her cosy kitchen; prepare a simple breakfast of homemade bread and jam, accompanied by an egg just plucked from beneath a hen; begin the day's work at her family farm.
Later on, she'll have dinner – meat, potato, a vegetable – before thumbing through Ireland's Own, or the day's newspaper.
She will turn 100 on New Year's Day, when her family will gather to hold a mass in her honour. She's not a woman with time for fuss, and her 100th birthday is just another way to mark a year gone by.
Working with her on the family farm are her son and daughter-in-law, Frank and Patricia Brannigan, and their son Conor. Together, they run Rodeen Meat and Poultry, raising free-range hens, turkeys, ducks, geese and pigs.
Under Mrs Brannigan's guidance, they feed the animals real food (such as kale and barley), allow them to roam the land and enjoy their farm lives.
"She started out rearing poultry as presents at Christmas for relatives and friends," said Conor of his grandmother, who has lived alone since her husband Jim passed away in 1986.
After the recession, it was turned into a commercial business. Conor's own retail business failed during the recession, and he and his family lost their home to repossession. Now he works on the thriving farm, having made a career change that has also benefited his family life.
It was his grandmother's idea to bring more of the family on board – "why don't ye start helping out a bit more and developing it" – and as matriarch she oversees it all.
"She's a very determined woman. A workaholic is the best way to describe her," said Conor, fondly.
She puts her age down to healthy eating and keeping life simple. For her, life is about celebrating what you have.
Complaints are met with an appeal to look at how good you have things.
Born in Coolbawn, Co Tipperary, along the banks of Lough Derg, Molly Brannigan spent the majority of her life in Borrisokane. She worked as a servant in homes and hotels, before moving to her husband's family farm.
Home on the farm
The original white-washed house, with its half-door and wooden beams, is still her home, and where she raised one son and two daughters.
Conor and his parents have put their energy into producing niche products, eschewing intensive or processed means, down to the food they feed their animals.
"It's quality and taste over commercial fast breeding," said Brannigan.
Mrs Brannigan's favourite residents on her farm are the hens, but she has a gift for connecting with all of the animals. She calls the pigs 'buddies', and recently managed to calm the skittish cattle that were newly-arrived to the farm.
#Open journalism No news is bad news Support The Journal

Your contributions will help us continue to deliver the stories that are important to you

Support us now
Conor describes her ability to interact with animals as "incredible", and said that his grandmother can be found talking to them in her own made-up language, a language they understand.
On the farm, the heavier work is looked after by family.
The pigs and cattle, she would go out and throw her eye on them – she'll give instructions and tell you what to do.
"She sits by the range and you get the curly finger," laughed Conor. "It's just a natural habit that we always look in. She'll actually tell you what you need to be doing next."
Molly has an "incredible zest for life". Fiercely independent, she shrugs off offers to help with her nebuliser, and told one family friend that her sight was going because "maybe I was seeing too much".
When she starred in Tony Donoghue's short Irish Folk Furniture, which won an award at Sundance, she gathered a group of international fans who appreciated her take on life.
"She's so brutally honest," said her grandson. "She'll speak her mind whether it's going to hurt you or not." This honesty, solid work ethic and trust in the land is being passed down through the generations.
Her granddaughters – who worked down on the bog during the summer, with her encouragement (and sustained by her tea-filled whiskey bottles and sandwiches) – have drafted in their own teachers as regular Rodeen customers.
The Tipperary nonagenarian has a gift for pulling people up and out of dark times. "It's the straight talking she does," said her grateful grandson, who is amazed by her self-sufficiency.
Honest, hardworking, and with a love for simple living, perhaps Molly Brannigan would deem this article about her a bit too much fuss. But for her family, it's just a small way of acknowledging her incredible life.
Gifs taken from Irish Folk Furniture, directed by Tony Donoghue.