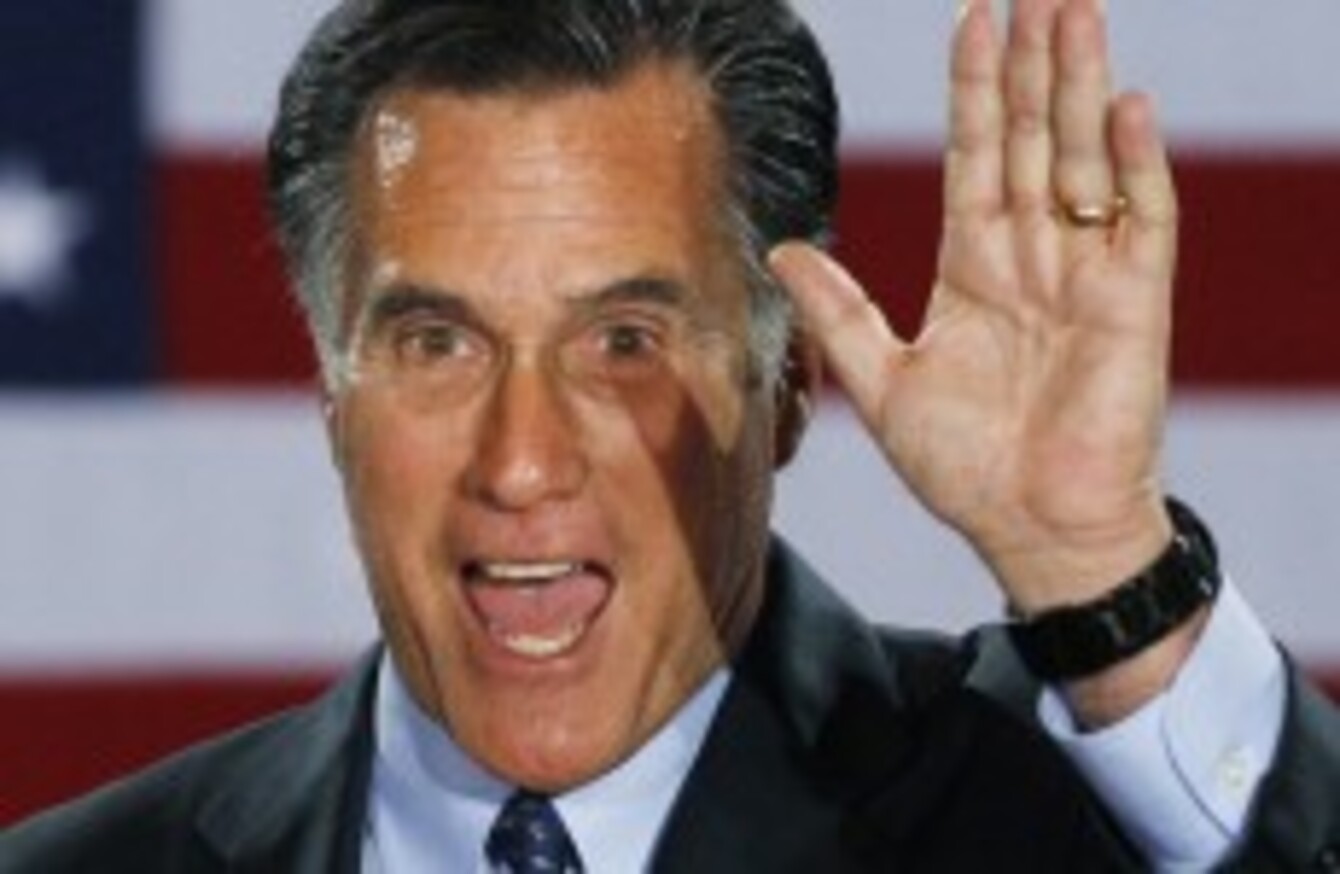 Romney after his victory last night
Image: M. Spencer Green/AP/Press Association Images
Romney after his victory last night
Image: M. Spencer Green/AP/Press Association Images
MITT ROMNEY HAS added to a commanding lead in the race for the Republican presidential nomination with a clean sweep of presidential primaries in Maryland, Wisconsin and the District of Columbia.
The former Massachusetts governor won at least 83 delegates in the three contests, with six delegates yet to be decided. Romney got all 37 delegates in Maryland and all 16 delegates in the District of Columbia. He won at least 30 delegates in Wisconsin.
Romney's chief rival, former Pennsylvania Senator Rick Santorum, won at least six delegates in Wisconsin, with six left to be decided.
Tuesday's contests marked the half-way point in the race for convention delegates.
Romney leads with 655 delegates, including endorsements from members of the Republican National Committee who automatically attend the convention and can support any candidate they choose.
Romney has won 58 percent of the primary and caucus delegates so far. He is on pace to reach the number of delegates needed to clinch the GOP nomination — 1,144 — in early June.
Santorum has 278 delegates. Santorum has won just 26 percent of the delegates so far. He would need 80 percent of the remaining delegates to clinch the nomination before the party's national convention in August — a nearly impossible task because most states award delegates proportionally.
Former House Speaker Newt Gingrich has 135 delegates and Texas representative Ron Paul has 51.
Romney is already pivoting toward the general election against President Barack Obama, trading barbs with Obama and largely ignoring Santorum yesterday.
Santorum, however, told supporters the contest was only half over, and he had no intention of getting out.
Here's Romney's victory speech. "You're not going to find people with bigger hearts than the people of Wisconsin," he said.

YouTube/PBSNewsHour
- Additional reporting by Michael Freeman