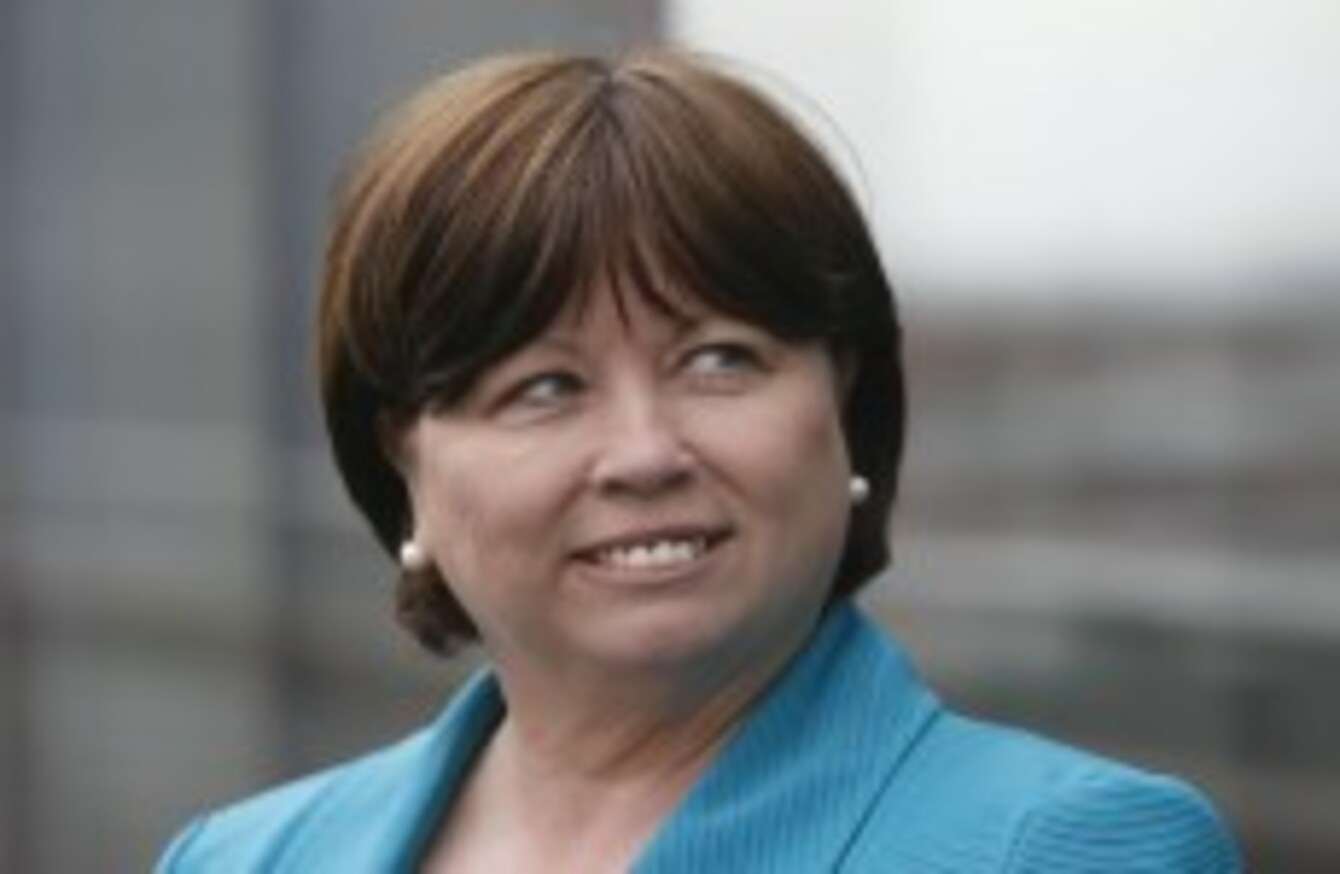 Image: Niall Carson/PA Archive
Image: Niall Carson/PA Archive
RTÉ HAS BEEN FORCED to apologise after a 'prank' in which staff from one of its TV shows began a rumour that health minister Mary Harney had resigned.
Jennifer Maguire, who acts as a 'roving reporter' for RTÉ Two's 'Republic of Telly', had tweeted that Harney had resigned – a rumour which quickly gathered steam, especially given the appearance of an RTÉ camera crew at Leinster House, as Maguire (with RTÉ microphone in hand) quizzed TDs on their reaction to the apparent resignation.
The furore resulted in the the Department of Health to speak out and deny the suggestion.
Maguire's tweet – which has since been deleted – read:
A spokesperson for Harney told TheJournal.ie that there was no truth to the suggestion, insisting that the minister and independent TD maintained a full schedule for the coming weeks.
When it was later clarified that the rumour was a prank, forming part of tonight's show, Harney's office declined to offer a comment.
RTÉ, as a result of the joke, issued a clarification on its radio News at One, in which it said it wanted to clarify that the item for the "satirical show" was a "prank" and that the rumour was untrue.
Newsreader Seán O'Rourke commented that the rumour "just goes to show: you can make it up."
Maguire herself later explained that the RTÉ crew was her own, commenting that "some ministers have a much better sense of humour then I expected".
The ploy was condemned by Fine Gael senator Paschal Donohoe, however, who regretted the timing of the stunt given the current funding crisis facing Ireland.
"The entire world is looking at Ireland today," he said, "and the creation of this kind of potential instability for the sake of entertainment is irresponsible, and unnecessarily adds to what is already a terribly difficult day for our country.
"Everybody needs to be responsible, in what we say and do at the moment, because image really matters to our country."
The incident has reportedly upset some of RTÉ's own staff, however – including political correspondant David McCullagh, who the Guardian reports has made a formal complaint to Montrose bosses about the gag.
'Republic of Telly' is hosted by comedian and DJ Dermot Whelan, a regular on RTÉ's 'The Panel'. Maguire is a former contestant in the British edition of 'The Apprentice', and hosts a dating show on the channel.