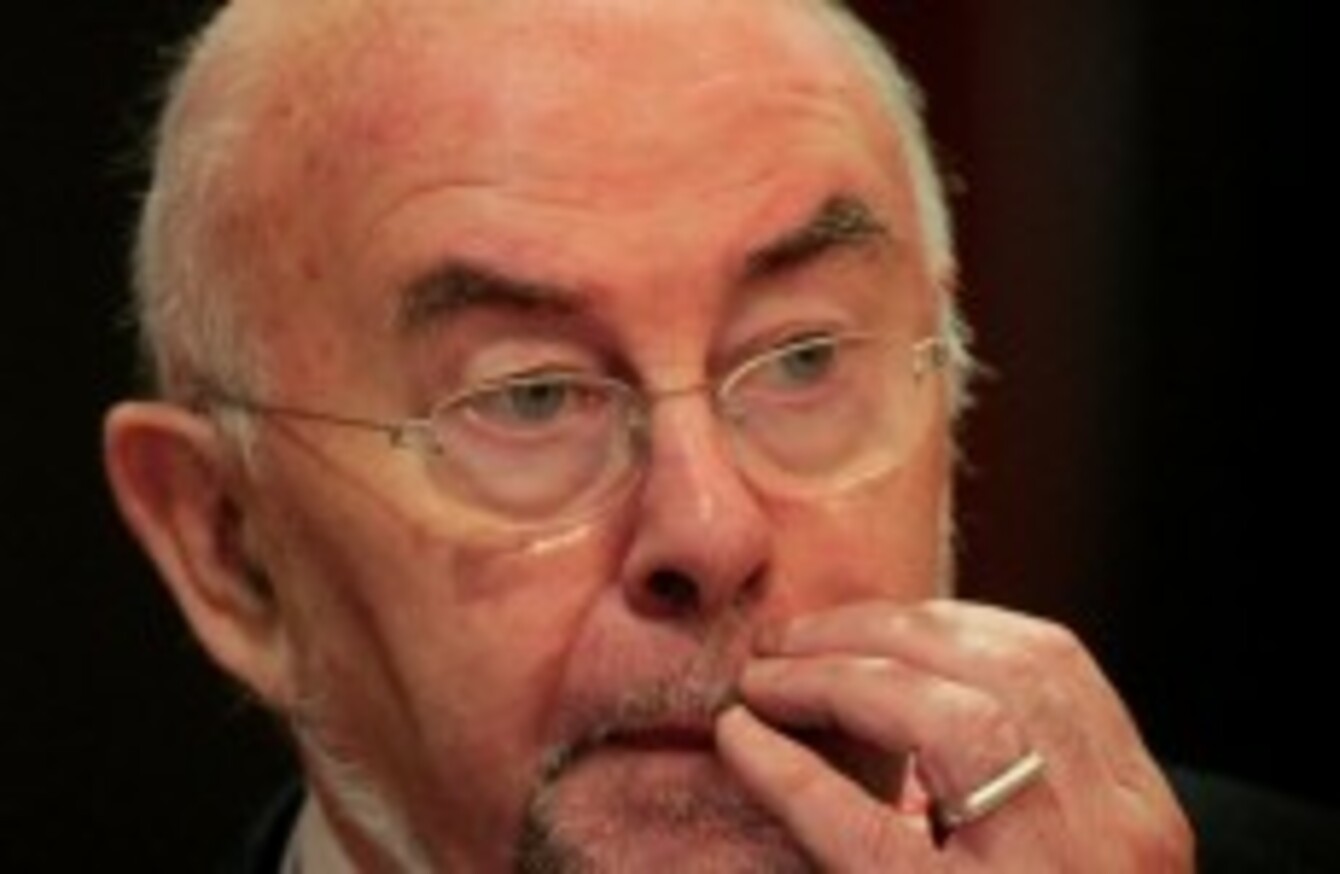 The minister faced two conferences today.
Image: Niall Carson
The minister faced two conferences today.
Image: Niall Carson
EDUCATION MINISTER RUAIRÍ Quinn has had a difficult ending to a difficult day after being loudly heckled and jeered at the ASTI's convention in Wexford this evening.
The minister had earlier today faced the ire of delegates at the Irish National Teachers' Organisation (INTO) in Kilkenny after saying that he wanted Higher Level Maths to be a requirement to begin teacher training.
But this evening Quinn faced even more sustained abuse from secondary teachers when he was speaking about the new Junior Cycle Student Award. One heckler in the crowd even used a megaphone before it was taken off him by stewards.
In his address Quinn had told the assembled members that the current Junior Cert process can potentially "delete imagination from the desktop of every child".
He argued that memorisation and rote learning should not be allowed to dominate all other learning in post-primary schools.
Quinn had some strong criticism of the ASTI in respect of their opposition to the proposed new junior cycle:
It begs the question: does your union have less faith in the professional capacity of you as teachers, than I do?
This statement however drew a loud chorus of boos from the floor of the hall, with the minster's words even difficult to hear over the noise. He pushed on regardless:
It would be dishonest of me to pretend that your union has been fully engaged in the National Working Group. All other education partners – parents, management bodies and school leaders – have made written submissions to the sub-group, which we are considering, and continuing to discuss. Regrettably, neither ASTI nor TUI have made any such proposals so far.
Quinn also accused the ASTI of being disingenuous in their support of the National Council for Curriculum and Assessment's call for reform of the junior cycle.
"It is worth noting – that that NCCA document, which your union now states was welcome was presented to me with an accompanying objection from the ASTI," he said.