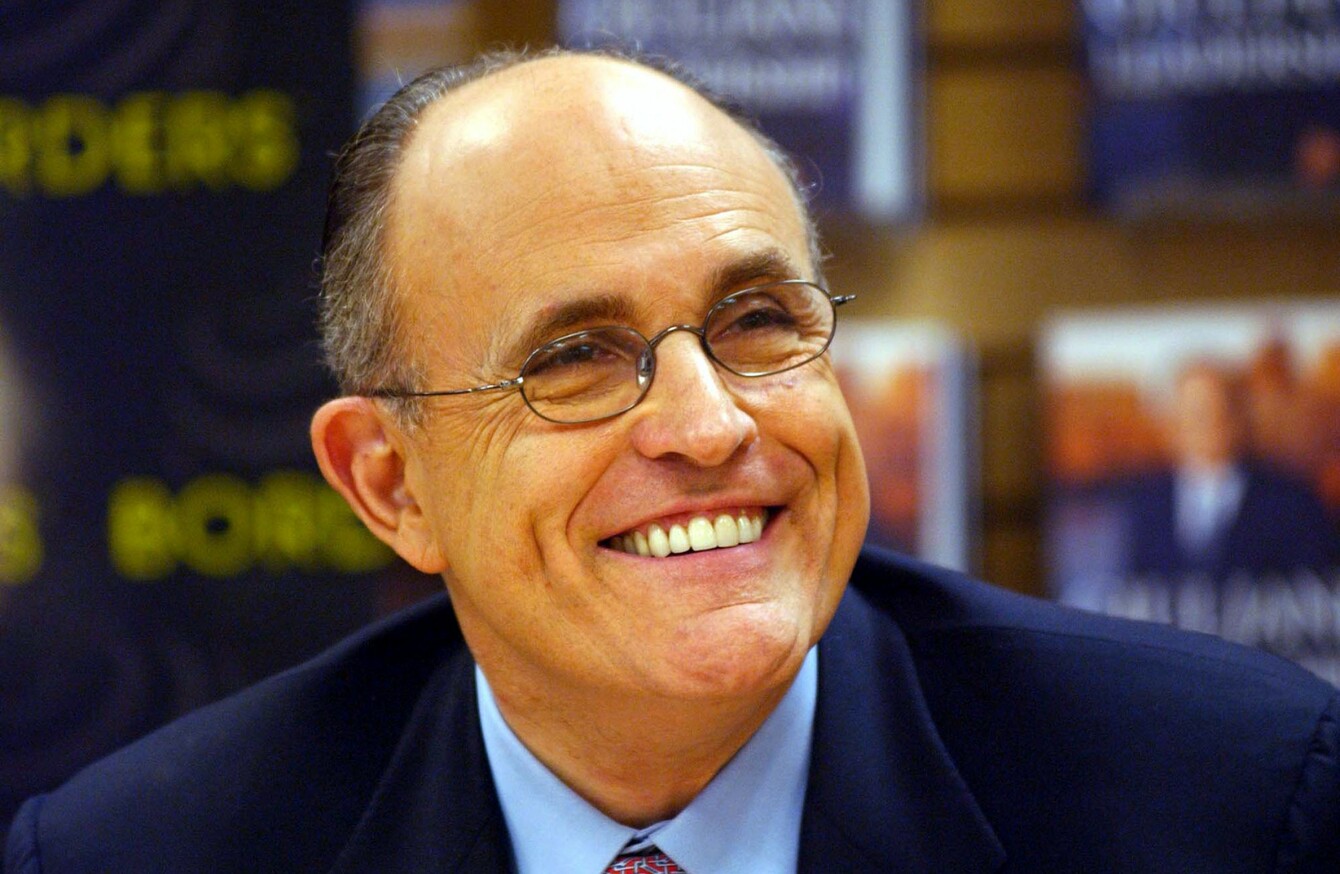 Image: EMPICS Sports Photo Agency
Image: EMPICS Sports Photo Agency
FORMER NEW YORK CITY City mayor Rudi Giuliani has said that he has saved more black lives than Beyoncé on an American chat show last night.
During Giuliani's appearance on Fox News' Fox & Friends, he spoke about his reasons for supporting Donald Trump, about his achievements as mayor, and about immigration.
But his comments about the pop-singer's VMA performance gathered the most attention.
"You're asking the wrong person," Giuliani said, "because I have five uncles who were police officers, two cousins who were, one who died in the line of duty.
I ran the largest and best police department in the world, the New York City Police Department, and I saved more Black lives than any of those people you saw on stage by reducing crime and particularly homicide by 75%.
"[There are] maybe four or five thousand African-American young people who are alive today because of the policies I put in effect that weren't in effect for 35 years."
"If you're going to do that, you have to symbolise why police officers are in those neighbourhoods, and what are you doing about it."
The mayor also voiced his support for Donald Trump as president, and said that there was "plenty of technology that could prevent people" from digging underneath the wall that Donald Trump has proposed.
He also said that the GOP nominee was making efforts to win the African-American vote whether others "like it or not" and that Hillary Clinton had been "hiding all summer".
Giuliani praised Trump for doing so as it's "something that Republicans have been avoiding for years".
Rudy Giuliani has held the office of mayor of New York City and ran for the GOP presidential nomination in 2008. His prominence in American politics has earned him the unofficial title as 'America's Mayor'.
He is mostly known for making certain controversial comments; previously he stated that there were no successful Islamic terrorist attacks before President Obama took office.