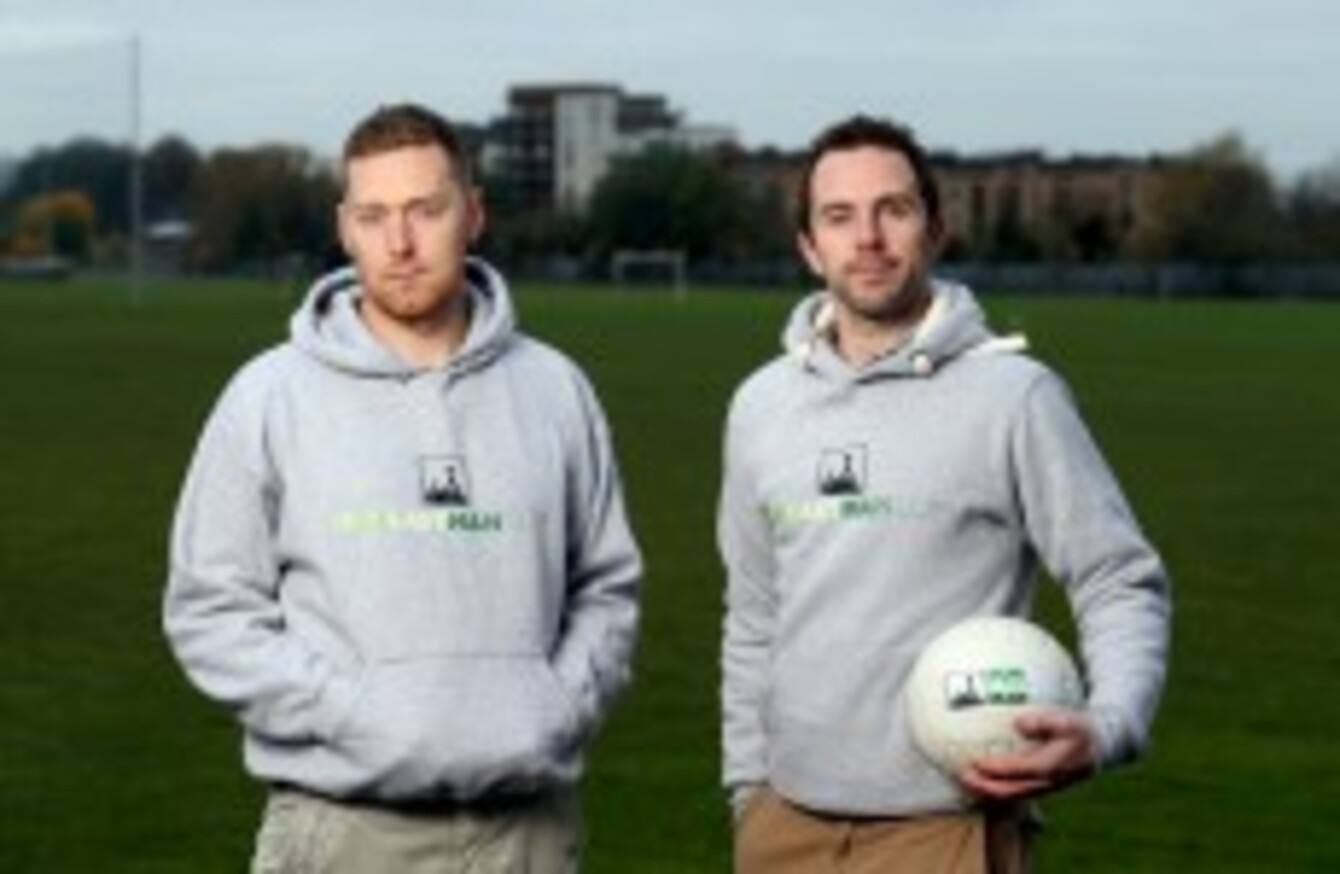 Dan Holden and Graham Carrick, founders of runlastman.com
Dan Holden and Graham Carrick, founders of runlastman.com
FOR MANY SPORTS lovers, the last-man-standing competition is a workplace staple, a quick diversion to get you through the day-to-day tedium of office life.
For the owners and operators of Runlastman.com, it's a gift that keeps on giving.
The Dublin-based startup was established in November 2013 – barely a year has passed and the company has gained a foothold in the UK (which now matches the Irish side of the business in scale) and has just secured €120,000 in funding from three angel investors (private investors as opposed to venture capitalists).
This investment values the company at €1.1 million – not bad for a quick year's work.
Speaking to TheJournal.ie, founder and CEO Graham Carrick reckons the only way is up.
"Well, getting the investment was absolutely key, we'd basically bootstrapped [self-funded] the enterprise until last June, but with the UK gambling licence coming through [the site couldn't operate there without a licence] it was time to escalate things," he says.
Runlastman.com wasn't eligible for the likes of Enterprise Ireland as fundamentally it's a gambling website, meaning that any investment had to be both private and privately sourced.
The three investors in question, they took note of the €130,000 that went through the site last year and liked what they saw.
The site has over 13,000 registered players, with over UK 330 clubs and charities signing up since its launch there last June.
Now that we're seeing real traction in the UK the next step is to get our iOS and Android apps up and running.
We've a host of new product ideas, all sports-based, so from here the sky's the limit really.
Carrick and co-founders Daniel Holden and Ronan Ryan, who recently upped their staff numbers to seven, got the idea for the niche startup from three lifetimes of involvement with sports clubs and fundraisers.
We'd all have been involved in last man standing fundraisers, it's been going on in Ireland for years and is very well known, not least because Paddy Power promote it.
But the drives we were involved with were really poorly organised, you'd have 20 man hours of work for €500 raised. We looked at that and said let's do it better.
Carrick's previous involved working for Accenture which is where most of his tech know-how came from. He says the UK is where the immediate push needs to happen.
#Open journalism No news is bad news Support The Journal

Your contributions will help us continue to deliver the stories that are important to you

Support us now
"Well, getting the UK licence was not easy – it costs €30,000 and there's no guarantee they'll give it to you (only 40% of applicants make the cut). And it took seven months – we got it just before the World Cup kicked off," he agrees.
But it's also where the growth potential is.  They're not familiar with the concept of last man standing the way we are – apart from cricket clubs for some reason!
Now it's a case of guiding the British soccer and rugby clubs through what we do and how we do it – they may not be familiar with it, but they soon will be.
So where to next for these enterprising souls? Carrick's enthusiasm is infectious.
"We've new games coming up, particularly a golf-pick which we'll have ready for the first Major in April (the Masters)," he says.
That involves picking three golfers with odds greater than 100/1 at the beginning and all three have to make the cut.
Having secured the investment we have though, we'll take stock for a few months and then see what capital we'd need to go further overseas, to the likes of Australia maybe.
We know the model works, now it's a case of where it can take us.