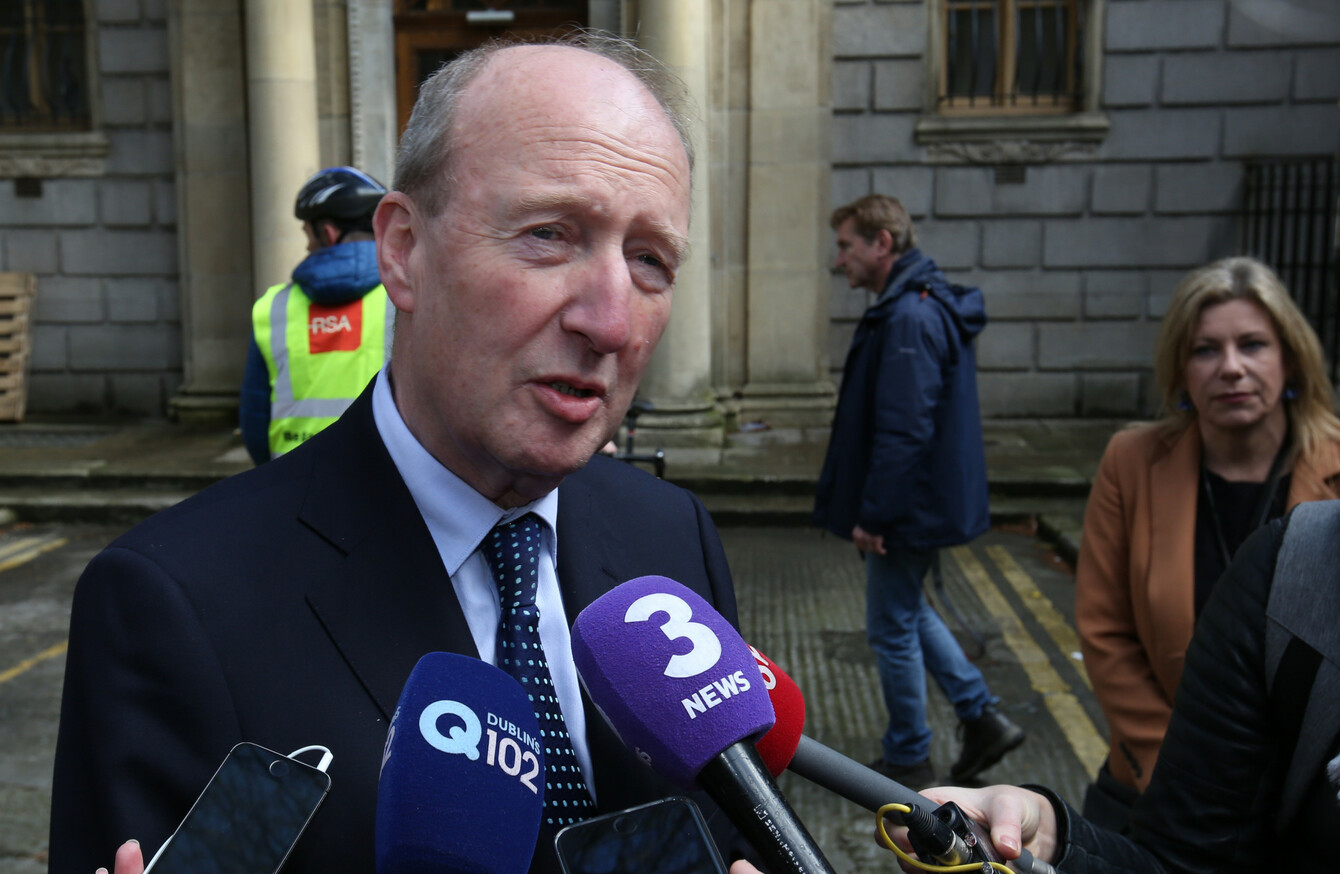 Image: Sam Boal via RollingNews.ie
Image: Sam Boal via RollingNews.ie
TRANSPORT MINISTER SHANE Ross said 50 new bus routes around Ireland will combat rural isolation and that they should not be seen solely as buses home for drinkers.
The local link bus scheme is going to run from 6pm to 11pm in a pilot project across 50 routes in 19 counties, including Kildare, Kerry, Cork, Laois, Offaly, Donegal, Waterford, Wexford, Cavan, Monaghan. The pilot project begins in June.
Speaking on Morning Ireland, Ross said that the scheme was made to tackle rural isolation and was not just "a drink link", something which many political commentators have claimed it to be.
He said: "We decided to get together and look at issue of rural isolation and we want to address it.
"There will be 188 new journeys every week – 20 of those are extensions to existing routes, 30 of them are demand responsive. The services will run on average from between 6 until 11. This is a very serious trial.
"It's for communities to get together, go off and play bingo, if they want to go to the pub they can. It's not all pub-orientated."
Passengers on these buses will have to pay a "nominal charge", according to Ross. Pensioners over 65 will receive it for free.
Ross has been attempting to push through his new drink driving bill through the Dáil. The new legislation will see an automatic disqualification for drivers on their first offence of driving while over the permitted 50mg of alcohol per 100ml of blood.
This law has been met with opposition from rural TDs including Michael and Danny Healy Rae. Ross denied that these new bus services had anything to do with his legislation, which has been held up by the Healy Raes as well as a number of other opponents of the Bill.
There are eight new bus services in Kerry county due to this pilot scheme.
Ross said that he will review the scheme in January of 2019 and expects some routes to be cut and others added.