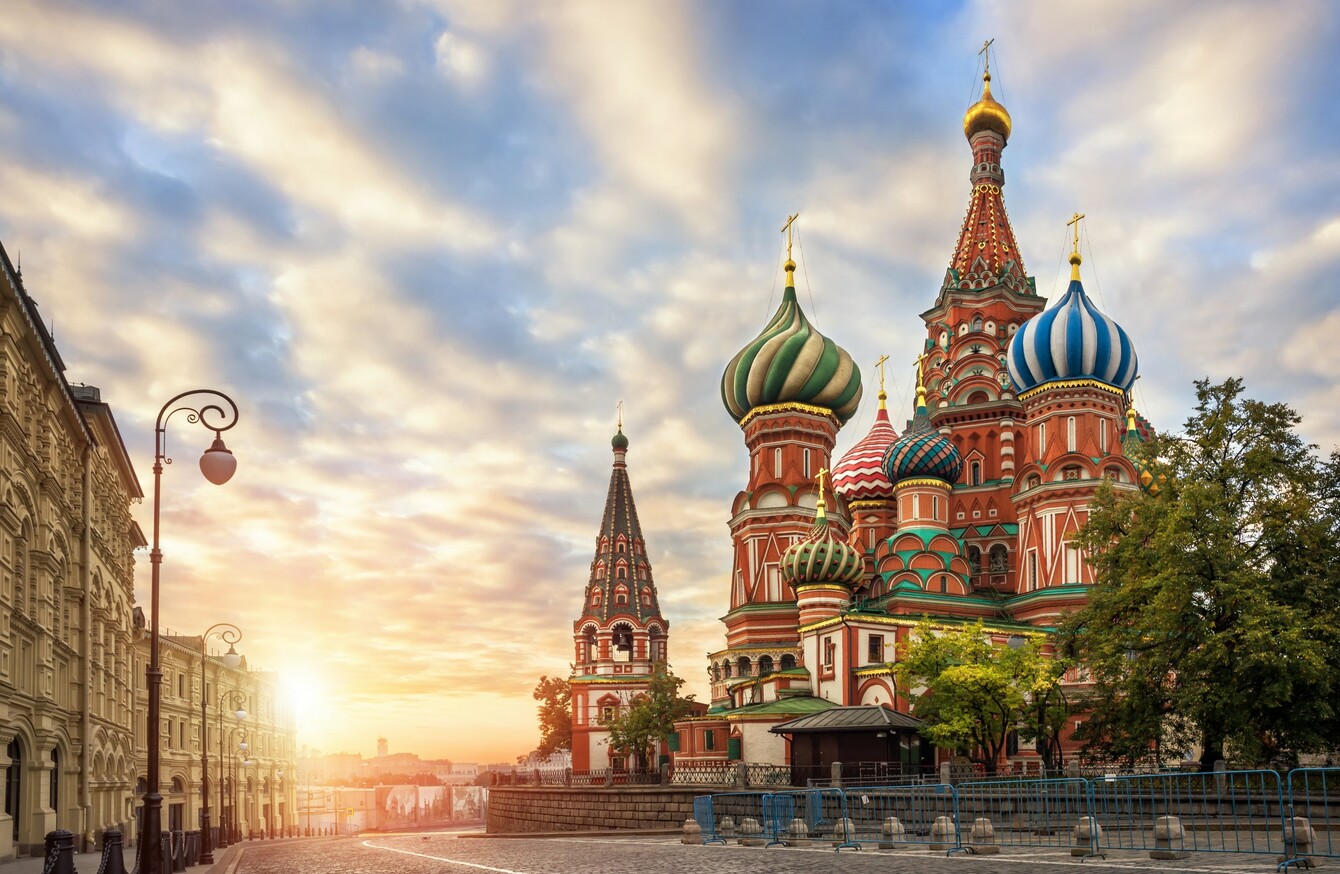 Image: Shutterstock
Image: Shutterstock
FOR RUSSIANS IT is a sure sign that summer has really come – the annual, rolling switch-off of municipal hot water that hits homes across the vast country.
From Vladivostok on the Pacific coast to the European exclave Kaliningrad 10,000km away, millions of residents are forced each year to shiver through icy showers.
Authorities say they have to switch off the system carrying hot water underground, in order to fix ageing pipes. The ritual shutdown usually lasts several weeks in July or August.
The shutdown dates back to the Soviet era and has become a notorious bugbear for those who cannot afford their own boiler in the country, which is suffering a deep recession amid western sanctions and apparent corruption from those at the top.
And while many stoically accept the authorities' explanation, for others the prospect of no warm water still grates – and they scramble to find ways around it.
"It is like this every summer but it always annoys me as if it was the first time," an irritated Yuliya Galitch, 43, told AFP after water was switched off at her flat in Russia's second city of Saint Petersburg.
The explanation for why exactly hot water is turned off is often hazy at best and some argue this is a hangover from the Communist period that should have been ditched long ago.
But Vladimir Putin's central government, and municipalities around the country insist it gives them an important window to repair creaking infrastructure after the rigours of Russia's freezing winters.
"These works allow us to prepare for the new season of heating, to test the drainage system and monitor the ageing of the pipes," the local state-run utilities company in Saint Petersburg said.
Trying to cope
As the hot water runs dry each year, Russians take to internet forums to discuss experiences and tips on how to get by.
"Ten ways to wash your hair without hot water" reads one advice column, while another advises:
How to wash a baby if you're alone and the hot water has been cut off.
Some users suggest bathers simply suck it up and get on with it — hopping under a cold shower and getting their bodies acclimatised to it.
But others recommend an elaborate scheme of boiling water in stove-top pots and kettles to limit one's exposure.
"My shower each morning and evening is transformed into a real circus act with a system of saucepans and buckets," says Saint Petersburg resident Galitch.
Fittingly, for a legacy of the Communist era, the annual freeze also sparks a burst of solidarity among Russians now more used to capitalist individualism than communal living.
Glint in the eye
For Pyotr Romanov, 35, the break in hot water gives him a good excuse to revive another typically Russian tradition – going to the public bathhouse.
With a glint in his eyes he recalls the times when as a single man he used to "invite girls over to my place to wash".
Up until last year musician Yevgeny used to go to his friends' houses to take a shower when times got tough.
But this year he finally bit the bullet and invested in a boiler – which means he is now the one laying on the hospitality.
Now it's my friends who are coming round to my house.
"In general when they come to take a shower they bring tea or vodka and it becomes a real social call."