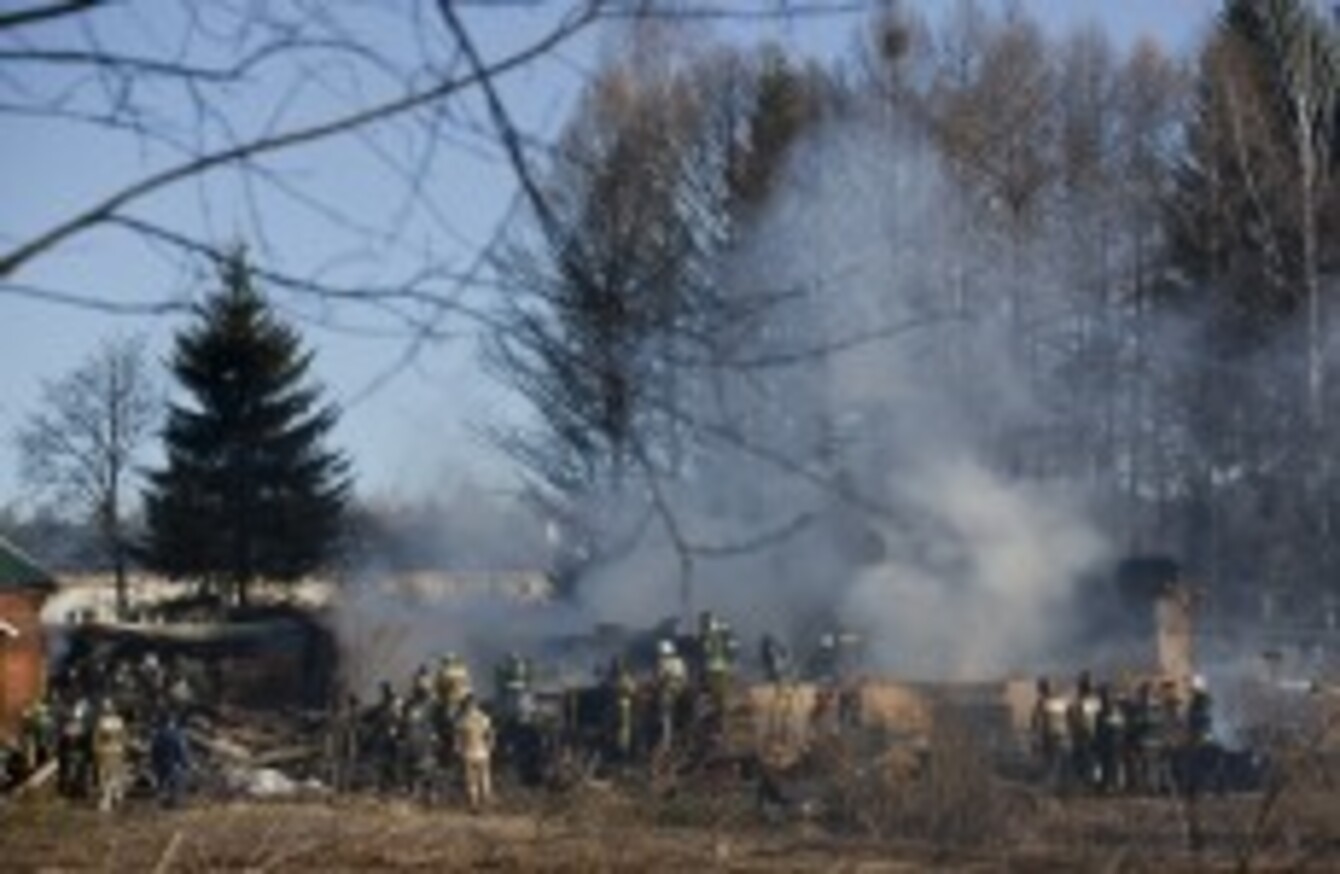 File: A fire in a psychiatric hospital in Moscow in April of this year.
Image: AP Photo/Pavel Sergeyev
File: A fire in a psychiatric hospital in Moscow in April of this year.
Image: AP Photo/Pavel Sergeyev
AT LEAST TWO people were killed and over 30 reported missing after a fire swept through a wooden psychiatric hospital in northwest Russia overnight Thursday, in the latest tragedy to hit the country's mental health institutions.
The fire in the hospital in the village of Luka-Oksochi 220 kilometres (137 miles) southeast of Saint Petersburg appeared to have been started by a patient who was either smoking or deliberately set fire to his bed, officials said.
Fire security
The institution was made out of wood and officials said that it had been previously warned by the judicial authorities to improve its fire security. A criminal probe has been opened into suspected negligence.
The governor of the local Novgorod region, Sergei Mitin, told the Rossiya 24 news channel that two corpses had already been found. However the final toll risks being far higher.
Giving an earlier toll of one dead, the Russian Investigative Committee said in a statement that 35 people were missing after the fire which broke out at 4am (midnight GMT).
Investigation
"According to preliminary information, one of the patients set fire to himself and his bed," said the committee, a Russian law enforcement body that probes major cases.
"One nurse died trying to save the patients," it added. However media also quoted investigators as saying the fire may have been started by a patient smoking in his bed.
Television pictures showed that the building had been reduced to smouldering wreckage by the fire.
Russian media said that 59 people were believed to be in the building at the time of the fire but around 20 had been evacuated in time.
Local governor Mitin said that the hospital was intended for patients with grave psychological disorders and this had made evacuation even more complicated.
Officials indicated that concerns had already been aired about the state of the building.
"This building had a weak resistance to fire. It was made of wood. The administration had been told by the legal authorities to remedy numerous violations in fire security by August 1," said the head of oversight at the emergencies ministry Yuri Deshovykh.
"But this was not done," he said, quoted by Russian news agencies.
The Investigative Committee said it had opened criminal probe in suspected negligence causing death. Spokesman Vladimir Markin said investigators were already on the scene and seizing documents as part of the criminal probe.
The fire was the latest tragedy to hit a medical institution in Russia, which still suffers from outdated Soviet-era infrastructure and lax security procedures.
In April, a fire that ravaged a psychiatric hospital in the Moscow region killed 38 people.