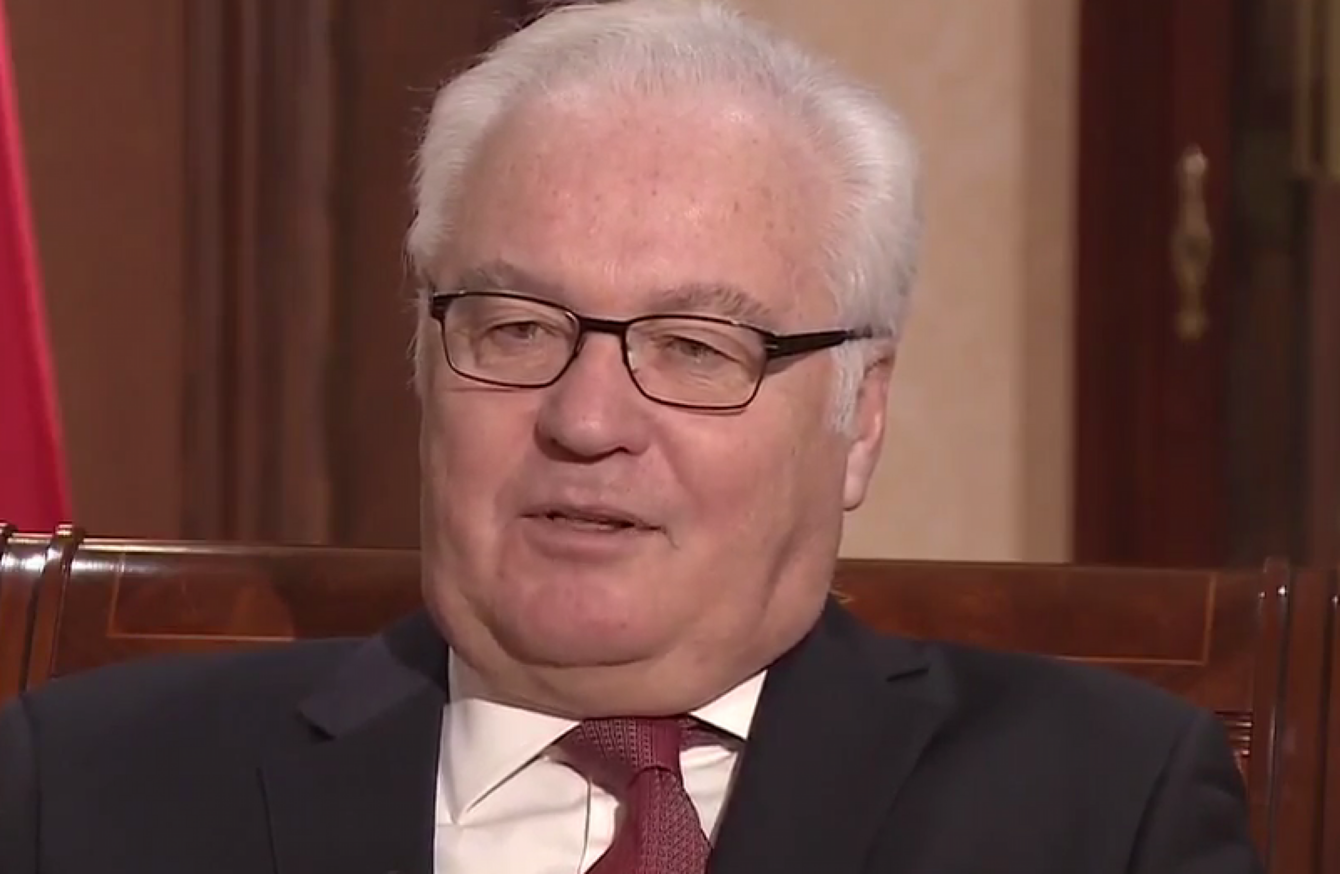 Image: Screengrab/RT
Image: Screengrab/RT
RUSSIA'S ENVOY TO the United Nations Vitaly Churkin died suddenly today, the country's foreign ministry confirmed, without giving details of the cause.
"On February 20, the Permanent Representative of Russia in the UN Vitaly Churkin unexpectedly died in New York," it said in a statement.
Churkin was 64 and died one day before turning 65, the ministry said, offering condolences to his family.
"The outstanding Russian diplomat passed away on his post," it said.
Churkin had served in the role since 2006.
Previously he worked at the foreign ministry in Moscow, served as an envoy to Canada (1998-2003), Belgium (1994-1998) and as a special representative to the talks on former Yugoslavia (1992-1994).
The news of his death was met with shock at the UN headquarters.
Diplomats holding a routine meeting on General Assembly affairs observed a moment of silence.
UN spokesman Farhan Haq, who heard the news during the regular daily briefing, offered his condolences, adding:
We mourn Ambassador Churkin. He has been such a regular presence here that I'm actually quite stunned.