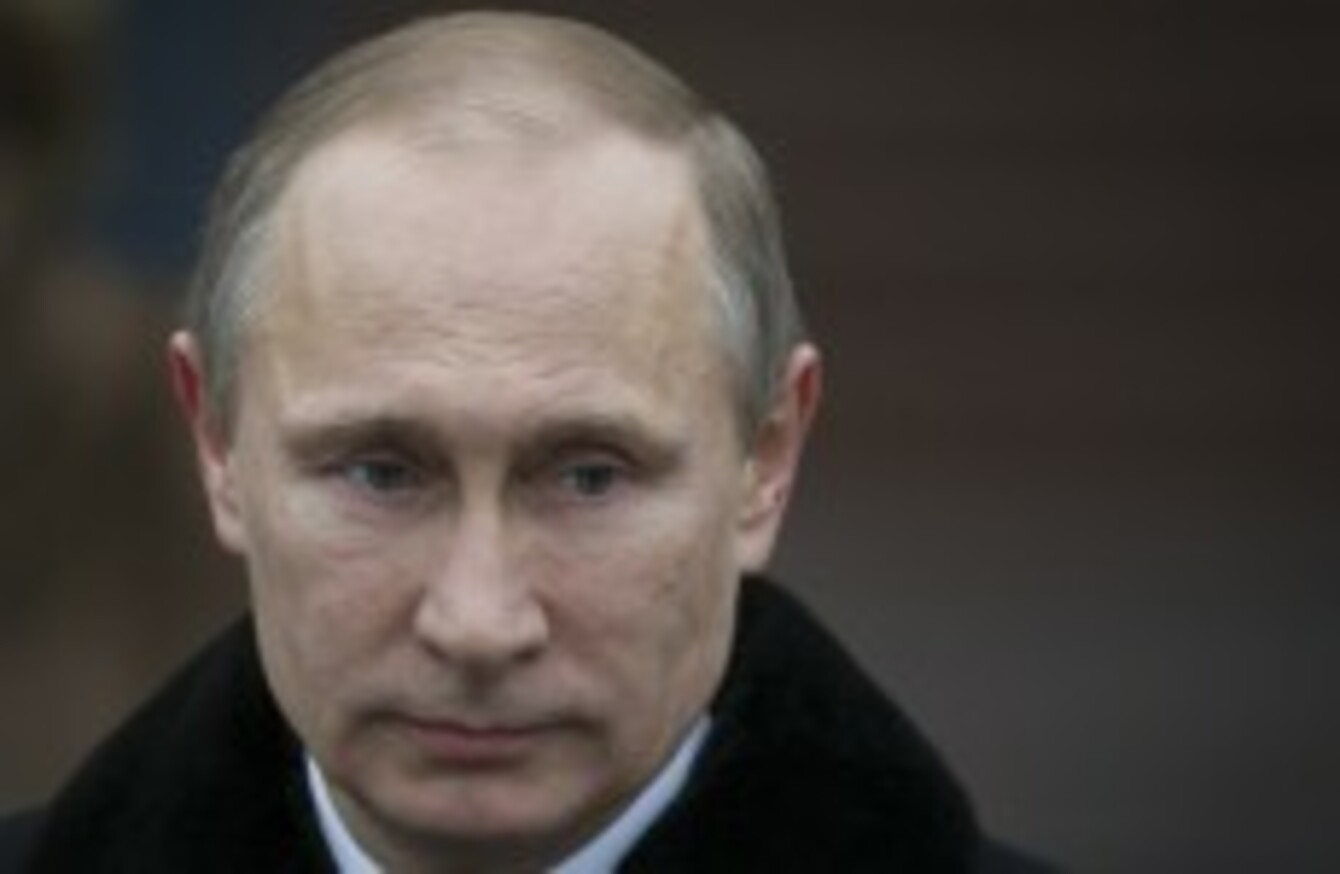 Russian President Vladimir Putin
Image: Press Association Images
Russian President Vladimir Putin
Image: Press Association Images
THE RUSSIAN PRESIDENT Vladimir Putin has submitted a request to the upper house of parliament asking approval for the use of Russian troops in Ukraine, the Kremlin said this afternoon.
The Kremlin quoted Putin as saying in the document:
"In connection with the extraordinary situation in Ukraine and the threat to the lives of Russian citizens… I submit to the Federation Council a request to use the armed forces of the Russian Federation on Ukrainian territory until the normalisation of the political situation in that country."
He sent the request to the Russian legislature's upper house, which has to approve the motion, according to the constitution.
In Crimea, the pro-Russian regional prime minister had earlier claimed control of the military and police there and asked Putin for help in keeping peace, sharpening the discord between the two Slavic neighbour countries.
Escalations
It was the latest escalation following the ouster of Ukraine's pro-Russian president last week by a protest movement aimed at turning Ukraine toward the European Union and away from Russia.
Armed men described as Russian troops took control of key airports and a communications center in Crimea on Friday. Ukraine has accused Russia of a "military invasion and occupation" — a claim that brought an alarming new dimension to the crisis, and raised fears that Moscow is moving to intervene on the strategic peninsula where Russia's Black Sea fleet is based.
Ukraine's population is divided in loyalties between Russia and Europe, with much of western Ukraine advocating closer ties with the European Union while eastern and southern regions look to Russia for support. Crimea is mainly Russian-speaking.
Crimean's prime minister, Sergei Aksyonov, declared that the armed forces, the police, the national security service and border guards in the region will answer only to his orders.
Ukrainian Prime Minister Arseny Yatsenyuk opened a Cabinet meeting in the capital, Kiev, by calling on Russia not to provoke discord in Crimea, a peninsula on the Black Sea.
"We call on the government and authorities of Russia to recall their forces, and to return them to their stations," Yatsenyuk was quoted as saying by the Interfax news agency. "Russian partners, stop provoking civil and military resistance in Ukraine."
Additional reporting Associated Press