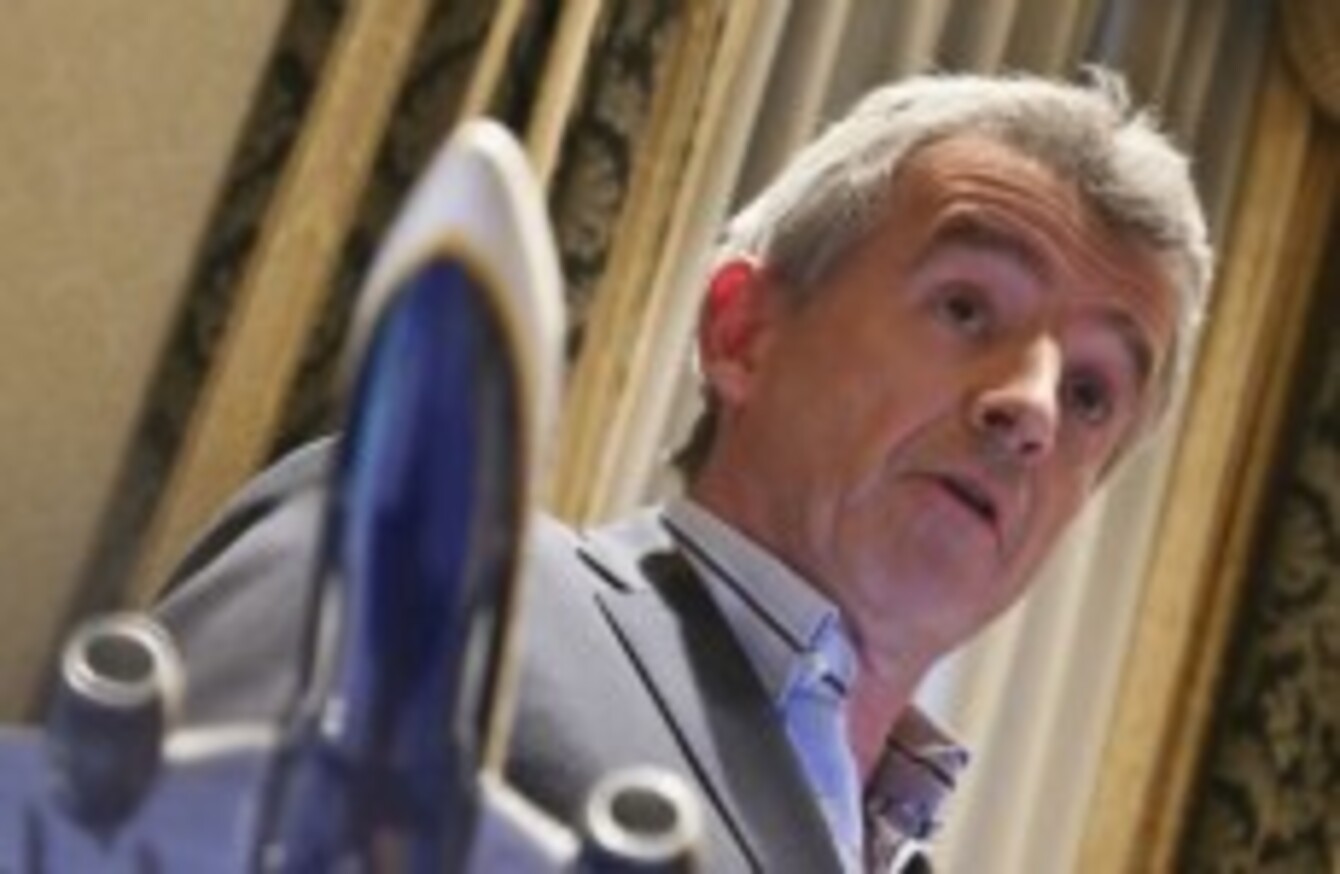 Ryanair will appeal the ruling.
Image: Bebeto Matthews/AP/
Ryanair will appeal the ruling.
Image: Bebeto Matthews/AP/
RYANAIR WILL APPEAL a ruling from a French court that fined the airline €8 million for breaking local employment laws.
The company was also fined €200,000 by the court in the south of France after it ruled that the airline had illegal registered French workers as Irish employees to save money.
The company was also charged with preventing workplace councils from functioning and hampering employees' access to unions.
Ryanair has denied that it had done anything wrong, saying that it was in full compliance with both Irish and EU law. The company said that the crew in question were employed on Irish contracts and "have already paid their taxes, social taxes and state pension contributions in Ireland, in full compliance with Irish and EU regulations."
"We do not believe that either Ryanair or our people can be forced to double pay these contributions a second time in France," added Ryanair spokesperson Robin Kiely.
The airline also argued that it did not have a permanent base in the area and that it was therefore entitled to keep its workforce on Irish contracts, in line with its interpretation of EU rules on mobile workers.
If upheld on appeal, the damages will have to be paid to France's social security system, the state pension funds and unions representing airline workers, all of whom were plaintiffs in the action against Ryanair.
The case echoes a similar ruling for easyJet, which in 2010 was ordered to pay more than 1.4 million euros in damages to unions representing crew for hiring 170 employees under British contracts at a Paris airport.
Additional reporting from from © – AFP