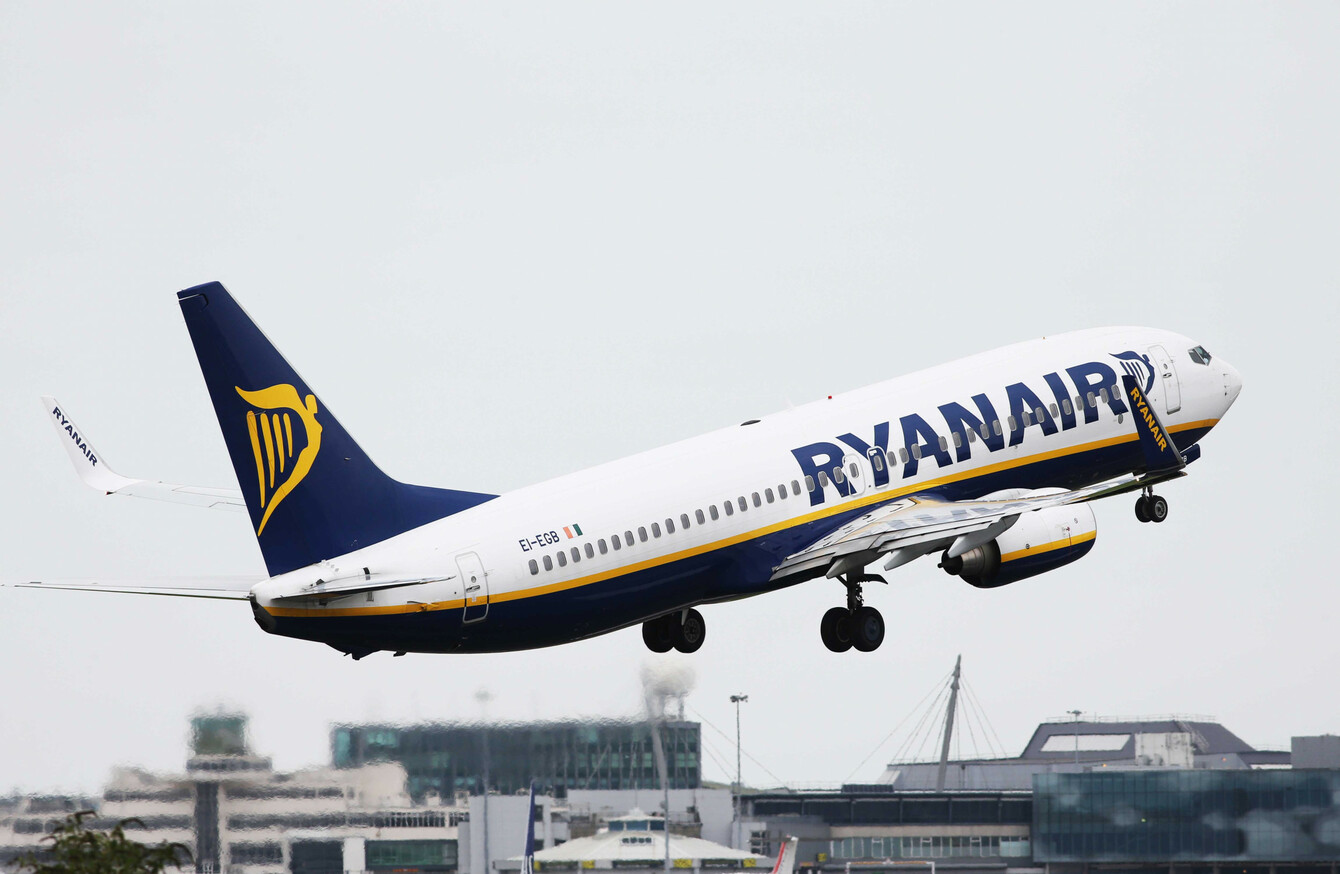 Image: RollingNews.ie
Image: RollingNews.ie
NEW RYANAIR BAGGAGE rules come into effect today meaning passengers can't take a large cabin bag on board unless they have bought priority boarding.
Up until now, Ryanair has allowed passengers to carry one cabin bag along with an additional small bag, such as a backpack or shopping bag for free.
However, the airline has now axed the scheme as "too many customers are availing of Ryanair's two free carry-on bags service, and with high load factors, there is not enough overhead cabin space for this volume of carry-on bags".
From today, passengers with large cabin bags who do not avail of priority boarding or Ryanair's Flexi Plus or Family Plus tickets, will have to place their bags in the hold of the aircraft.
Priority boarding costs €5.
Ryanair said the high volume of carry-on bags is causing boarding and flight delays.
In addition to cancelling the scheme, Ryanair has increased check-in bag sizes from 15kg to 20kg "to encourage more customers to check in bags and reduce the number of customers with two bags at the boarding gates".
The airline has also reduced the standard check-in bag fee from €35 to €25 for a 20kg bag.
Ryanair spokesperson Kenny Jacobs said the new bag policy changes will cost the airline more than €50 million per year in reduced checked bag fees.
"We believe offering bigger bags at reduced fees will encourage more customers to consider checking-in a bag, which will reduce the high volume of customers we have with two carry-on bags at the boarding gates, which is causing flight delays due to large numbers of gate bag and cabin bag offloads," Jacobs said.