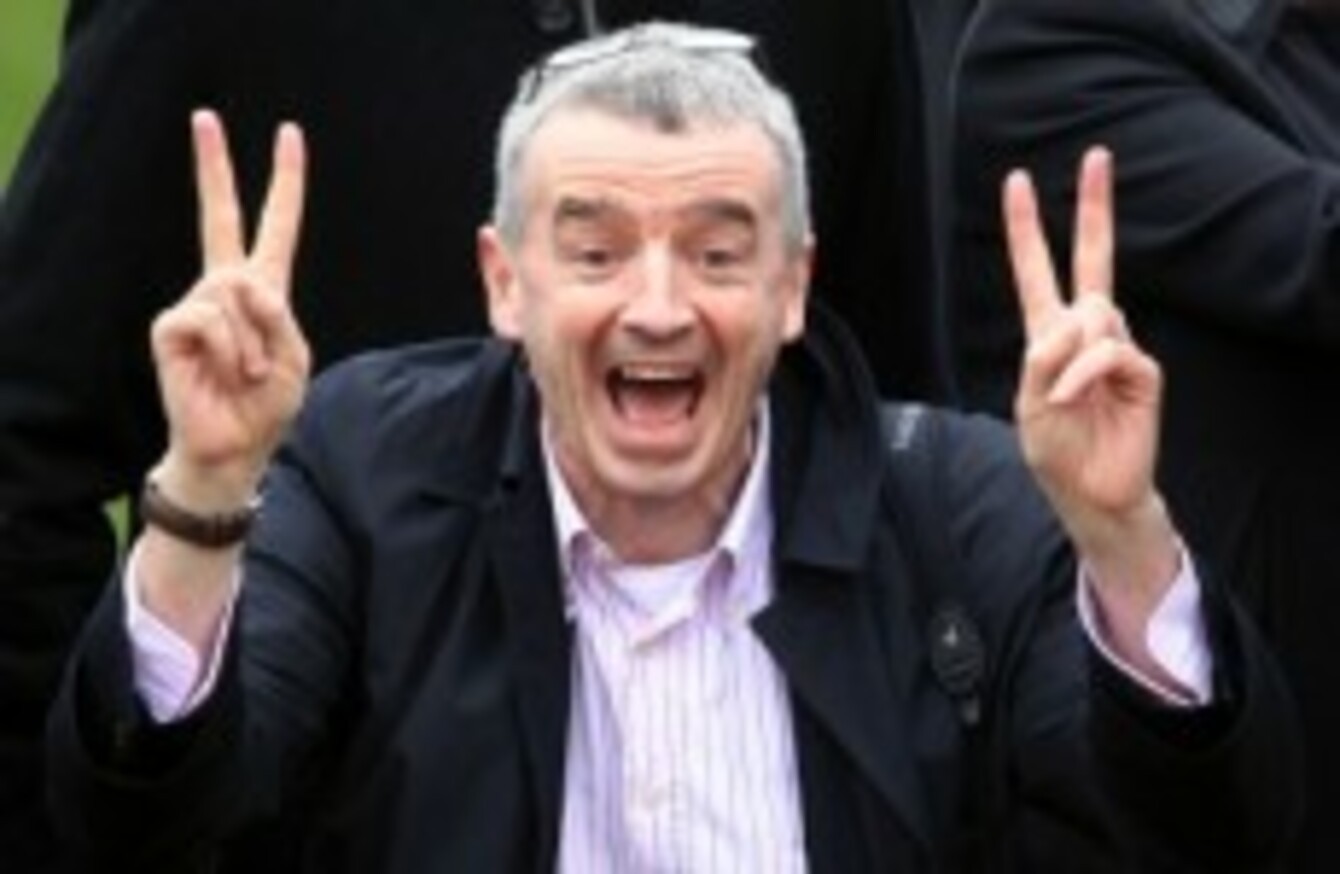 RYANAIR RECENTLY DECIDED to become a friendlier airline and according to its own customer service records for last month, its complaints are down compared to last year.
The airline says that it received less than one complaint per 3,000 customers in April.
That's 2,600 complaints for 7.8 million passengers.
Last April the airline reported 0.48 per cent of complaints per 1,000 passengers while this year it was 0.32 per cent.
Complaints about bags still seem to be the biggest issue with 3,900 bag complaints being recorded last month, that's 1 bag complaint per 2,000 passengers.
Changes 
Ryanair have announced changes such as allowing a second carry-on bag, reduced baggage fees and the introduction of quiet flights.
CEO Michael O'Leary said the company was "actively listening and responding" to customers.
The statistics also reveal that 99 per cent of complaints were answered within 7 days.
And of course the companies favourite habit of reminding passengers about its on time flights record.
It stated that "91 per cent of 49,000 flights are arriving on-time" but added that the figure was "down slightly due to adverse weather". 
Ryanair's Robin Kiely said:
Ryanair carried 7.8 million customers in April with over 91 per cent of our flights arriving on-time
"Ryanair continues to deliver so much more than just the lowest fares in every market we operate."