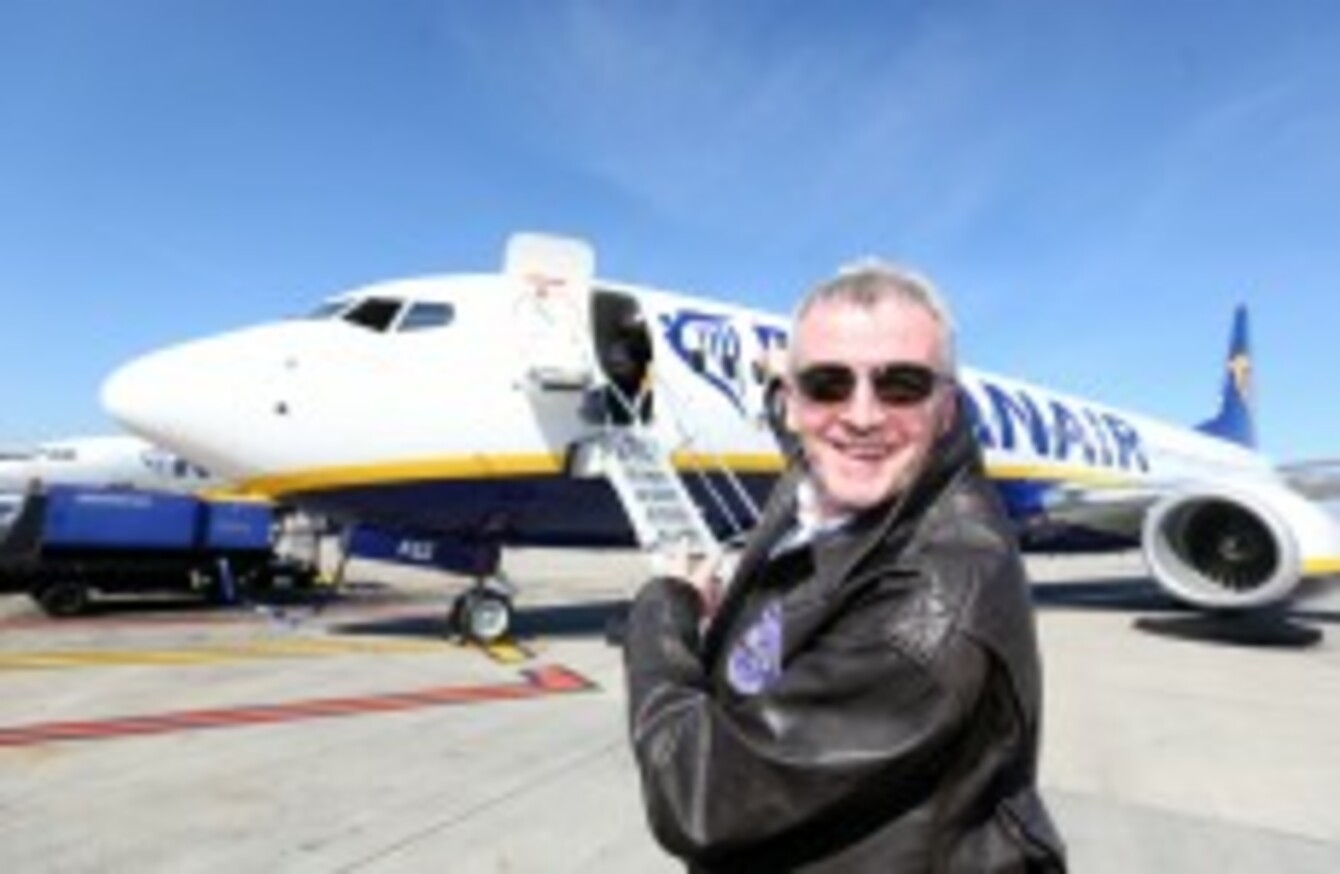 Ryanair CEO Michael O'Leary
Image: Sam Boal/Photocall Ireland
Ryanair CEO Michael O'Leary
Image: Sam Boal/Photocall Ireland
Updated at 2.00pm
RYANAIR HAS BEEN hit with its second illegal state-aid bill in two weeks after it was ordered to repay €300,000 to Germany.
The European Commission ordered the money be returned over Ryanair's setup at the Alternburg-Nobitz regional airport about 42km south of the city of Leipzig.
But the airline has vowed to fight any negative findings about its agreements which it denied fell outside EU rules.
In a statement today the commission said "certain service and marketing agreements" between the Alternburg-Nobitz airport manager, Ryanair and its marketing offshoot AMS gave the Irish carrier an unfair advantage to the tune of around €300,000.
Ryanair had been the only airline operating scheduled flights out of the airport between 2003 and 2011, when it stopped using the hub.
While the commission gave its tick of approval to most of the airline's arrangements with the airport manager, it said Ryanair's 2010 marketing deal "could not have been reasonably expected to improve the financial situation of the airport" which meant it amounted to illegal state aid.
It said the contracts had no chance of returning a profit for the airport even in the long term and they gave the airline an unfair economic advantage.
Deja vu, all over again
The latest ruling follows another European Commission decision earlier this month when Ryanair was told to pay back €500,000 to Germany for its contract at the Zweibrücken Airport.
The airline was cleared over its arrangements at four other airports, but the commission said its Zweibrücken contracts amounted to illegal state aid.
Ryanair said it planned to appeal both decisions, even though the repayments represent a drop in the ocean for the world's busiest budget carrier.
"All of Ryanair's airport arrangements comply with the EU State aid rules and Ryanair has therefore instructed its lawyers to appeal this ruling to the extent it alleges otherwise," a spokeswoman said.
The company recently announced it expected its year-end profits to reach up to €650 million.