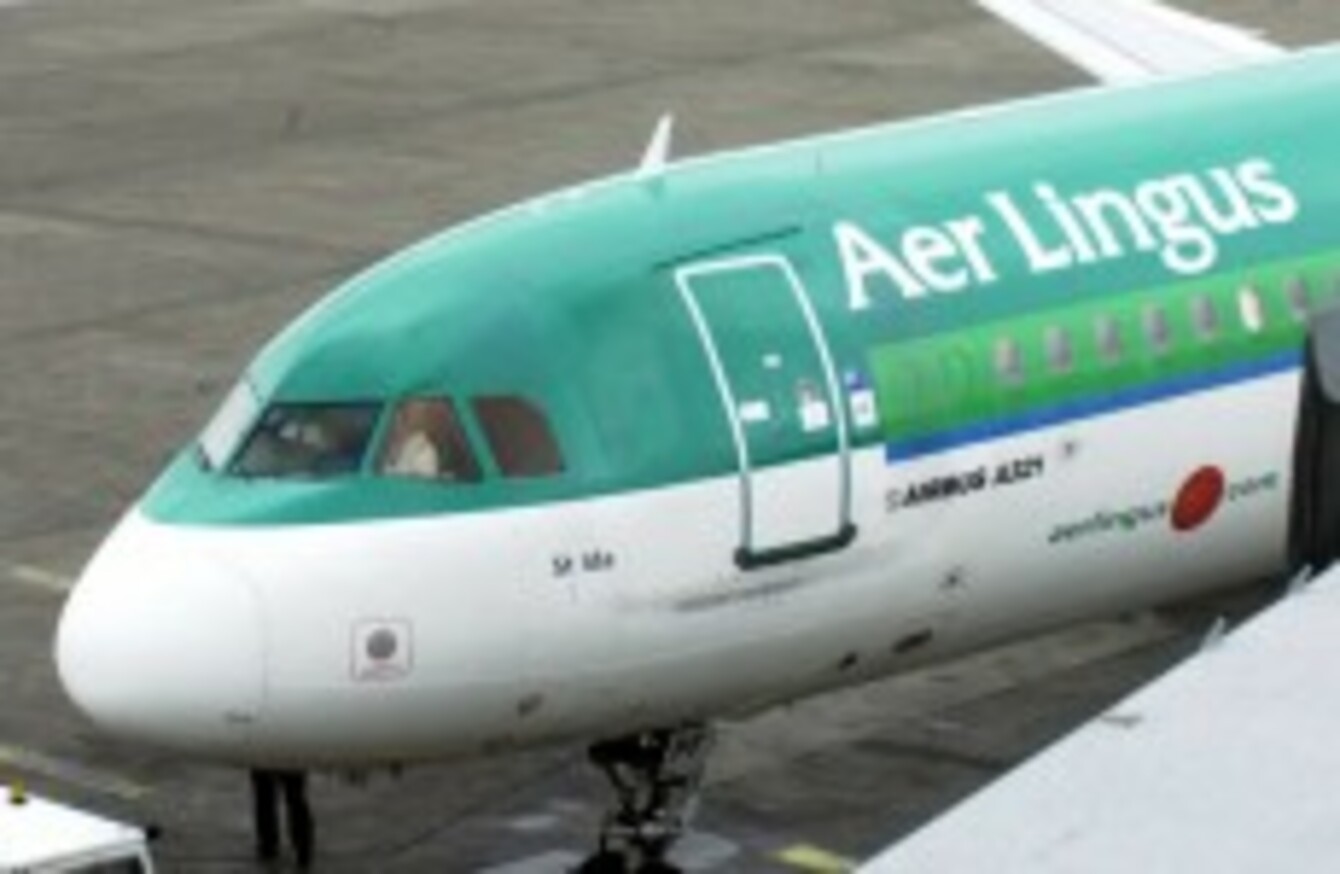 Dublin Airport, 2004
Image: Leon Farrell/Photocall Ireland
Dublin Airport, 2004
Image: Leon Farrell/Photocall Ireland
THE BOARD OF Aer Lingus has urged shareholders to reject the cash offer tabled by Ryanair yesterday, stating it is "not in their interests" and that it undervalues the "robust and profitable" airline.
Disputing claims by Michael O'Leary that the valuation is 38.3 per cent higher than the firm's capital market capitalisation, the board added that the bid represents a significant discount to the intrinsic value of the business.
According to the directors, the strategy of building a more efficient business is working with operational and financial performances improving greatly over the past three years.
Aer Lingus is a robust and profitable airline with a proven business model, a strong balance sheet and internationally recognised brand. Your board's unanimous view is that Ryanair's offer to acquire control of Aer Lingus for €1.30 per share fundamentally undervalues Aer Lingus and represents a significant discount to the intrinsic value of the business.
In a note to the stock exchange this morning, the airline has also argued that Ryanair's €1.30 per share bid is not "credible" and that it will not be capable of completion on competition grounds.
Yesterday's formal document posting marks the third time Ryanair has launched a takeover bid for Aer Lingus. A previous offer in 2006 was stopped by the European Commission on competition grounds and Aer Lingus says it has received legal advice that this offer is also likely to be prohibited.
Aer Lingus noted that the UK Competition Commission is still investigating the anti-competitive effects of Ryanair's current 29.82 per cent holding in Aer Lingus and the legal advice received is that it may have to sell down that stake.
The board believes that if a bid was successful, Ryanair would now monopolise a larger number of routes than if it took over the business back in 2006.
The board has written to all shareholders today outlining its recommendation to take no action in relation to the offer and advising them to not sign any document sent by Ryanair.
If successful in its takeover bid, O'Leary's airline would continue to manage Aer Lingus as a separate brand and it would operate out of destinations which are still not of interest to Ryanair. The chief executive believes that any objections on competition grounds are unlikely this year because of certain changes in the European aviation market.
The Irish government holds a 25 per cent stake in Aer Lingus but has previously signalled its intention to sell its shares as part of commitments made to the Troika. If it agreed to sell to Ryanair, the State would receive €174 million in cash.