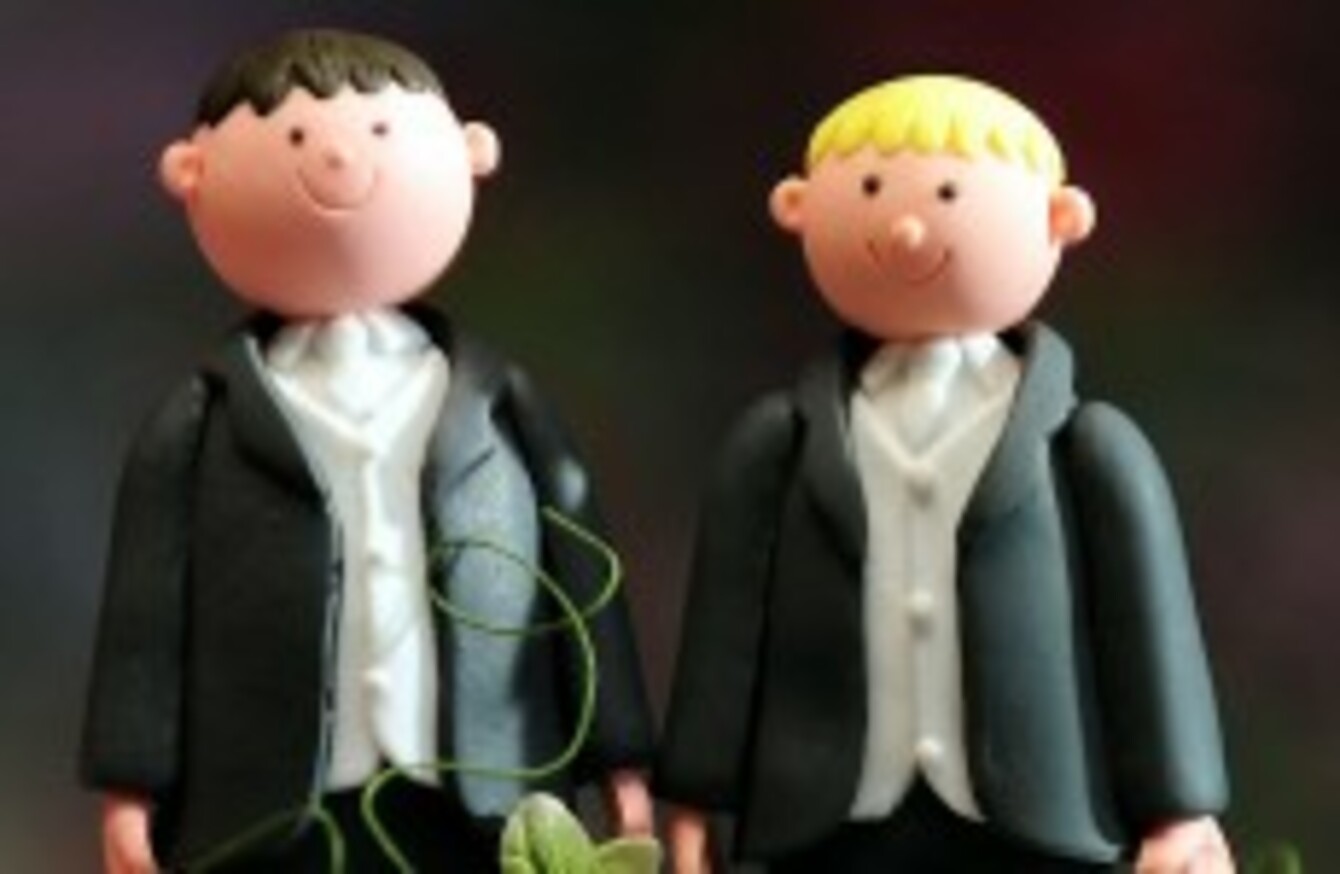 Image: Rui Vieira/PA Wire
Image: Rui Vieira/PA Wire
MINISTER FOR JUSTICE Alan Shatter has said that the upcoming referendum on allowing same-sex marriage in Ireland is not a vote about parenting.
In a strongly-worded speech tonight in the Dáil, the Minister said it is 'misleading' of campaigners to raise questions about same-sex parents in a bid to stymie the marriage referendum.
Minister Shatter said that the issue of children in families of same-sex couples, which is expected to be the focus of the campaigns against same-sex marriage, is "an issue of valid concern".
However, he said the Government will have to address the legal rights and obligations of sex-sex parents and prescribe clear legal frameworks for them " irrespective of whether or not we have same-sex marriage".
"It is an issue of direct relevance to couples already in civil partnerships and to those who might celebrate civil partnerships in the future. It is not specifically or uniquely relevant to the issue of same-sex marriage although some may misleadingly depict it in that way," he said.
""The intended referendum is about one thing only: the question of who is permitted to marry in the eyes of the State," the Minister said.
Ireland's marriage laws "were framed for a different time", he told the Dail during a debate this evening about the report by the Constitutional Convention on same-sex marriage.
The Minister for Justice also said that religious solemnisers will not be forced to go against their religious beliefs to perform marriages for same-sex couples.
He compared the restrictions faced on marriage by gay and lesbian couples to the Penal Laws of the 18th century which banned marriage between Catholics and Protestants.
"Those restrictions, which would have seemed reasonable at the time to those who put them in place were, in more enlightened times, dismantled as deeply unfair and discriminatory," he said.
We must now ask ourselves whether we can continue to ignore the strong wish of same-sex couples to participate in an institution which so many in this State consider vital to our well-being and a cornerstone of the formation of a family?
Can we justify our continuing to discriminate against individuals because of their sexual orientation? I believe the answer to both of those questions is "No we cannot".
The Cabinet has already agreed to hold a referendum on legalising same-sex marriage in Ireland in the first half of 2015, along with a number of other referendums to be held on the same day.
There is likely to be a vote on lowering the voting age from 18 to 16 and reducing the presidential term and minimum age requirement to run for the Áras.