AMANDA DONOHOE, THE San Francisco Rose of Tralee, has spoken about how her entry to the competition has brought "a tremendous light" to her family following the death of her sister two years ago.
Ashley was among six young students, five of whom were Irish, who died after an apartment balcony collapsed in Berkeley, California on 16 June 2015.
Their cousin Olivia Burke was also killed in the tragedy.
Speaking on RTÉ's Ryan Tubridy Show today, the 19-year-old said that her parents got the first call about what had happened and rushed to Berkeley. They were told there had been an accident and that Ashley "wasn't accounted for".
"Everything was just chaotic it was a blur," Amanda said. "It was a 21st birthday party so everyone was friends… and were all going to hospitals with people."
"We waited in the police station for a while… and then one of our family friends who had his police badge he got to go and confirm everything.
So a huge thank you to him because they couldn't go in and confirm [anything] because the balcony was still swinging. So he basically risked his life just to give us a bit of peace of mind. So that's when we got it confirmed.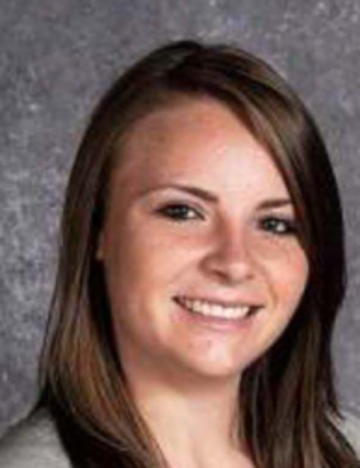 Ashley Donohoe.
Amanda said that she'd been close with her sister, and had spoken to her about everything including death, which helped her organise a funeral that would celebrate Ashley's life.
"My parents were in a way I would say relieved that we did have those conversations because that's a very strange thing for young people."
The Rose of Tralee
She said that the Rose of Tralee, which she used to watch with Ashley when they were younger, has been a great occasion for her family.
"It's been a very happy thing to get together," she said.
I've already won more that I could have ever wanted, because it's given my parents a definite boost. My mom is always going out like 'Oh we need to get dresses for this!' 'Oh we'll have to get your hair done!'
It's something to focus on and it's given us a tremendous light to focus on.
Amanda, who's in college at the moment studying physics and specialising in nuclear-related topics with minor in mathematics. Both her parents are from Dublin and moved to the US in 1989.
The 58th Rose of Tralee competition will begin next Wednesday.