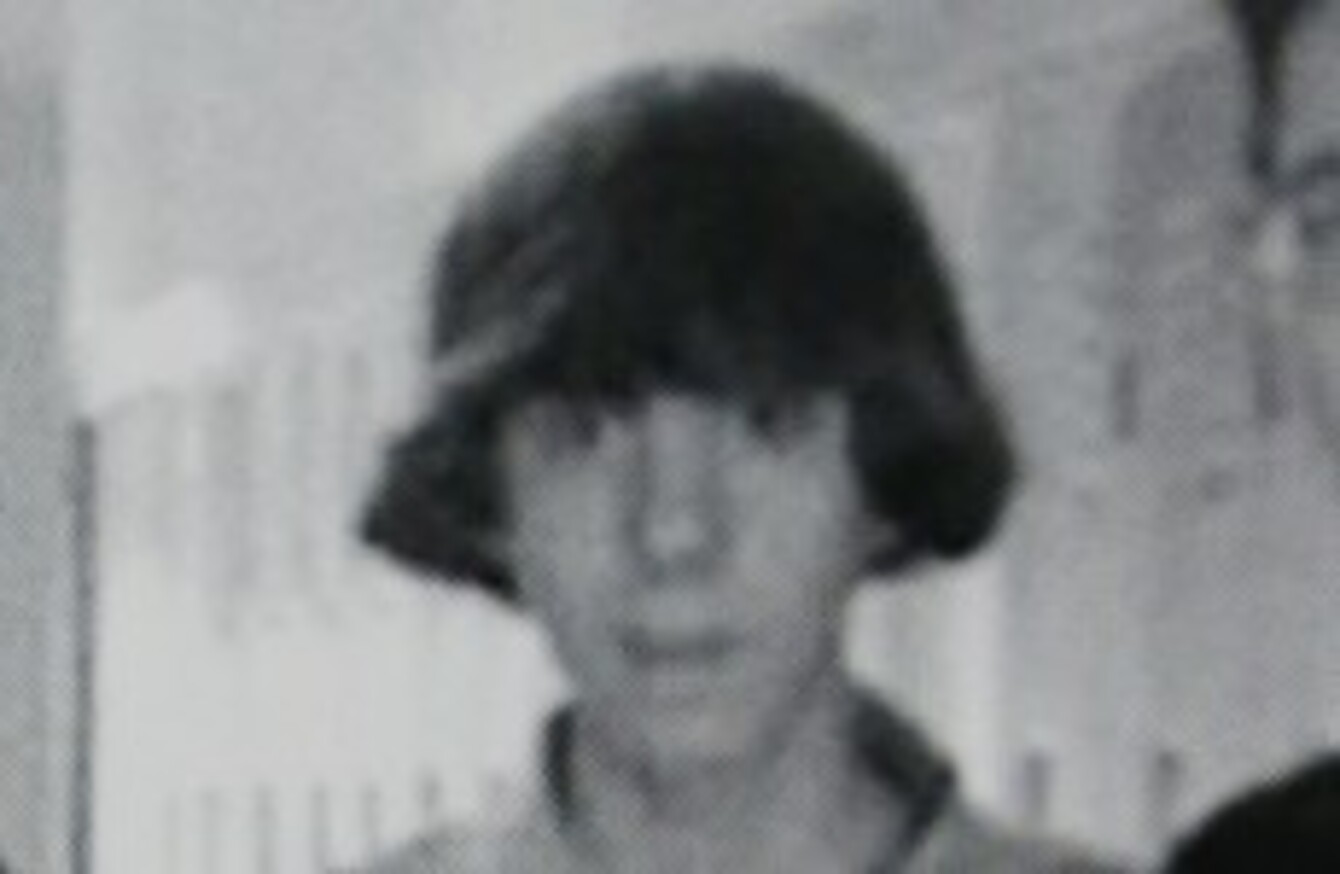 This undated photo shows Adam Lanza posing for a group photo in the Newtown High School yearbook.
Image: AP Photo
This undated photo shows Adam Lanza posing for a group photo in the Newtown High School yearbook.
Image: AP Photo
ADAM LANZA WAS obsessed with the infamous Columbine shooting, but a report has not established the motive behind his deadly attack on a school in Newtown, Connecticut where he shot dead 26 people, including 20 young children, nearly a year ago.
A report produced by the state's prosecutor Stephen Sedensky III has found that 20-year-old Lanza was obsessed with the mass shooting at Columbine High School in 1999 where 15 people, including the two teenage shooters, died.
However no motive has been established for the shooting at Sandy Hook Elementary School on the morning of 14 December last in which 20 first-graders and six teachers were killed with a semi-automatic rifle.
Lanza also shot and killed his mother inside their home before driving to the school. He eventually took his own life with a handgun as police arrived.
"The obvious question that remains is: 'Why did the shooter murder twenty-seven people, including twenty children?' Unfortunately, that question may never be answered conclusively," the report said today.
A backhoe digs through the rubble as the demolition of Sandy Hook Elementary School continues last month. Newtown has accepted a $50 million state grant to raze the building and build a new school, expected to open by December 2016. (AP Photo)
Lone gunman
Sedensky said there was no clear indication why Lanza chose Sandy Hook other than the fact that it was close to his home where he had earlier that day shot his mother as she slept in her bed.
The report found that nearly six minutes passed between the arrival of the first Newtown police officer and the time local officers entered the school.
The first officer arrived behind the school at 9:39am after the shooting was reported. Two other Newtown officers then arrived at the school, and gunshots were heard in the background.
The last gunshot officers heard, believed to Lanza's suicide shot, was heard at three seconds past 9:40. The report says Newtown officers entered the school at 47 seconds past 9:44am
Sedensky said that law enforcement officers were operating under the belief there may have been more than one shooter. But the report found that Lanza acted alone.
The report said Lanza had "significant mental health issues". In 2005, he was diagnosed with Asperger's disorder but "what contribution this made to the shootings, if any, is unknown."
Lanza "was undoubtedly afflicted with mental health problems; yet despite a fascination with mass shootings and firearms, he displayed no aggressive or threatening tendencies," Sedensky wrote.
Connecticut State Police lead children from the Sandy Hook Elementary School in Newtown (Image: Newtown Bee, Shannon Hicks/AP).
#Open journalism No news is bad news Support The Journal

Your contributions will help us continue to deliver the stories that are important to you

Support us now
Other notable findings in the 48-page report include:
A computer drive was recovered from Lanza's home and might include potentially important evidence but it is unreadable, and it is highly unlikely any data will ever be extracted from it.
Lanza used a .22-calibre rifle to shoot his mother, Nancy, at close range and the firearm was found later by her bedside.
He then proceeded to the school - though his exact route has not been disclosed - armed with 30-round magazines for a Bushmaster .223-calibre rifle, along with several other weapons.
One he blasted his way through the entrance Lanza fired 154 rounds from the rifle, killing all 26 people, in less than five minutes. He then used a pistol to take his own life.
Four days before the shooting, Lanza's mother cooked him his favourite meals before leaving for a three-day trip to New Hampshire.
Newtown residents received calls with messages left saying "I am [the shooter's name] and I am going to kill you." The calls were made from out of state and were not associated with the shooter. They are being investigated.
Reaction
Donna Soto, the mother of slain teacher Victoria Soto, said in a statement that nothing could make sense of the shooting.
"Yes, we have read the report, no, we cannot make sense of why it happened. We don't know if anyone ever will," Soto wrote.
"We don't know if we will ever be whole again, we don't know if we will go a day without pain, we don't know if anything will ever make sense again."
Sedensky has gone to court to fight release of the 911 tapes from the school and has so far resisted calls from Connecticut's governor to divulge more information sooner.
The withholding of 911 recordings, which are routinely released in other cases, has been the subject of a legal battle between The Associated Press and Sedensky before the state's Freedom of Information Commission, which ruled in favor of the AP, and now Connecticut's court system.
Superior Court Judge Eliot Prescot said earlier that he will listen to the 911 recordings from the school before ruling on whether they can be publicly released.
- with reporting from the Associated Press