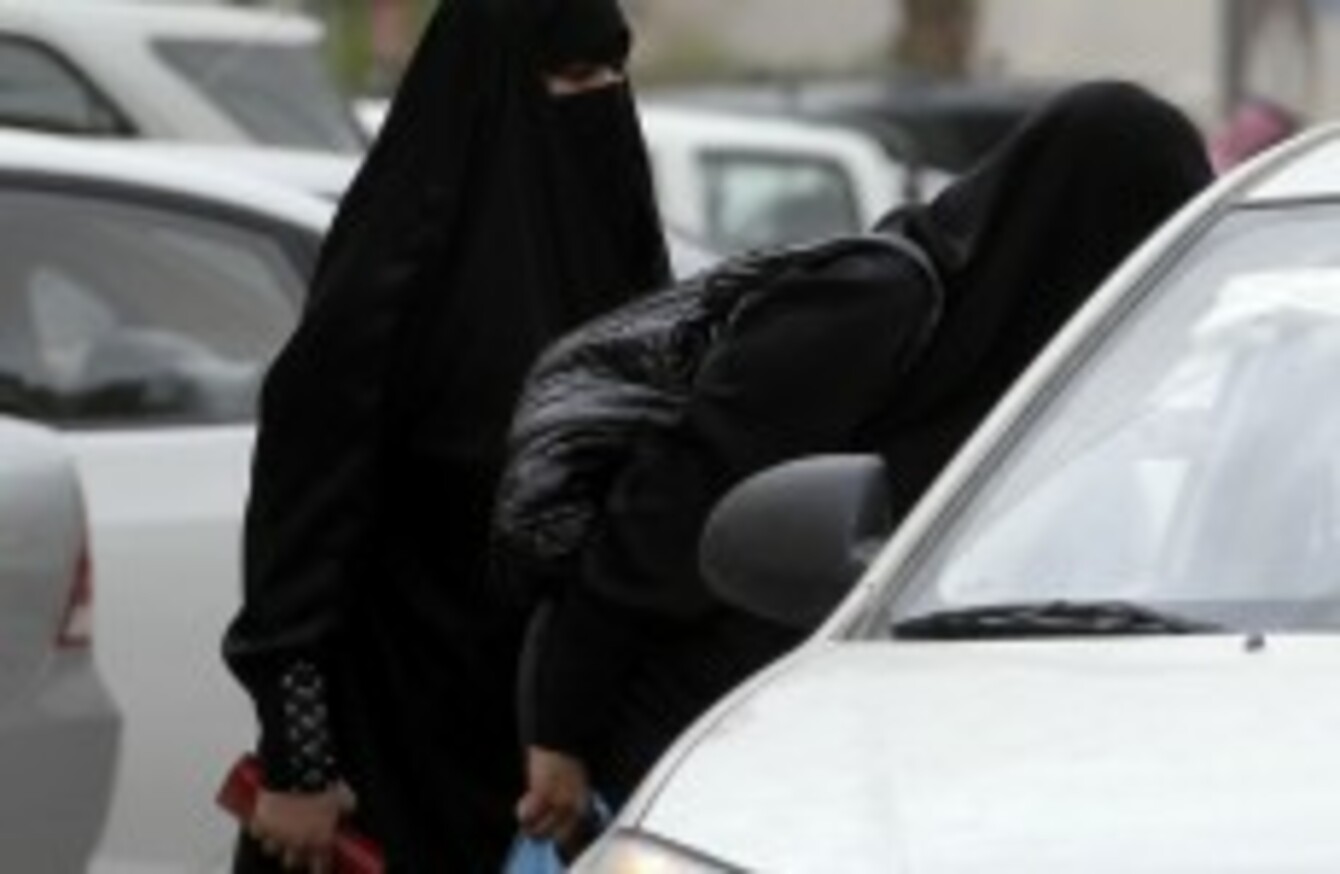 Saudi women board a taxi in Riyadh, Saudi Arabia
Image: AP Photo/Hassan Ammar
Saudi women board a taxi in Riyadh, Saudi Arabia
Image: AP Photo/Hassan Ammar
A SAUDI ARABIAN woman who drove herself to a hospital because she said she was suffering from internal bleeding is to go on trial for breaching the ban on women driving.
The Herald Sun reports that she was arrested in Jeddah, while Elbadil.net (translated from Arabic) reports that the woman, who is 35, was released into the custody of her father. It's also reported that the woman said that there was a lack of public or private transport options available to her.
Saudi Arabia is the only country in the world that bans women — both Saudi and foreign — from driving. The prohibition forces families to hire live-in drivers, and those who cannot afford the $300 to $400 a month for a driver must rely on male relatives to drive them to work, school, shopping or the doctor.
Last month women living in Saudi Arabia took to their cars for a 'driving day' to protest against the ban.
In May a woman called Manal-al-Sherif was arrested for a second time after she defied the driving ban. She had launched a campaign against the ban by posting a YouTube video of herself driving. The campaign was also launched on Facebook and Twitter, but the accounts were deactivated.