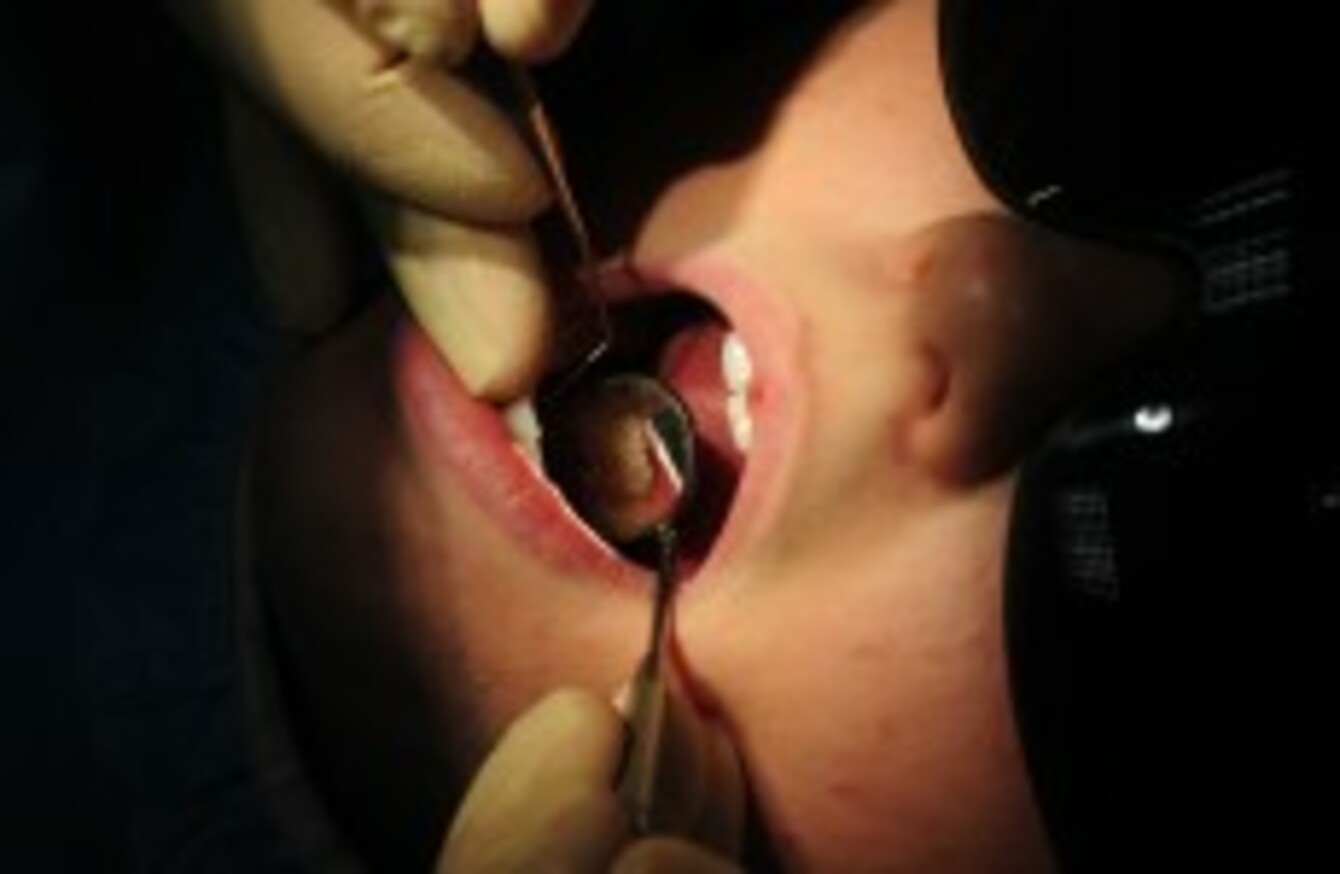 General view of A dentist at work
Image: Rui Vieira/PA Archive/Press Association Images
General view of A dentist at work
Image: Rui Vieira/PA Archive/Press Association Images
TWELVE CASES OF mouth cancer were uncovered as result of last year's free nationwide oral screening on Mouth Cancer Awareness Day.
About 100,000 people availed of the free screening offer in 2011, which was carried out by 700 dentists across the country.
The Irish Dental Association said that 83 people were referred for urgent examinations after attending the screening programme on 21 September 2011. Of those, 12 were confirmed to be suffering from mouth cancer.
A total of 286 people were advised to attend their GP due to issues like hoarseness, dysphagia (difficulty swallowing) and weight loss. A further 1,916 were advised to seeking help for smoking cessation and dental care advice from their dentist.
"Three hundred cases of mouth cancer are detected here each year with 100 deaths and this type of cancer actually kills more Irish people than cervical cancer or skin melanoma," said IDA President Conor McAlister.
"According to the National Cancer Register in Ireland, roughly 50 per cent of all mouth cancers are diagnosed at an advanced stage. Hopefully the fact these 12 cases have been caught at an earlier stage means the impact on quality of life will be reduced," he added.
Smoking and drinking alcohol are the main risk factors linked to mouth cancer – with the risk being even greater if a person both smokes and drinks. There is also increasing evidence of a link between mouth cancer and the Human Papilloma virus (HPV) which may be transmitted by oral sex.