EARLIER TODAY A judge handed down an 11-and-a-half year sentence to a dissident republican leader for plotting an attack during Prince Charles' State visit two years ago.
Seamus McGrane (63), of Little Road, Dromiskin, County Louth, was convicted in October by the non-jury Special Criminal Court of directing the activities of an unlawful organisation, styling itself the Irish Republican Army, otherwise Oglaigh na hEireann, otherwise the IRA, between the dates of 19 April and 13 May 2015.
During his trial, the court heard evidence from audio recordings of McGrane's conversations in The Coachman's Inn in Dublin. The pub had been bugged by garda detectives in order to obtain information about McGrane's activities.
McGrane was heard in these conversations issuing instructions to contact a person he referred to as the "motorbike man" to collect ingredients required to manufacture explosives. He had also made statements about providing bomb-making material for others and experimenting with the development of explosives.
A recording from May referred to a "military operation" of significance and "the main attack" on 19 May, the date Prince Charles was due to carry out a State visit. The target of the attack, the trial was told, was to be the Cross of Sacrifice, a monument in Glasnevin cemetery in Dublin commemorating British and Irish soldiers who fought in World War I.
McGrane was arrested six days before the planned attack and a search at his home in Dromiskin and a property at the back of his house uncovered these items: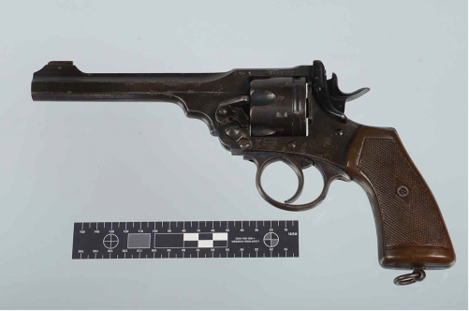 A .455" Webley, six shot revolver and ammunition. Source: Garda Press Office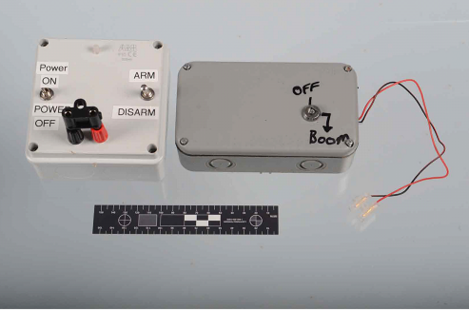 Source: Garda Press Office
The purpose of the power units above was to trigger weapons components such as electronic detonators in bombs and also launch packs for mortars.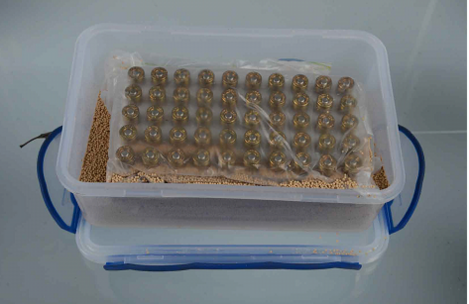 50 rounds of 9mm handgun / submachinegun ammunition. Source: Garda Press Office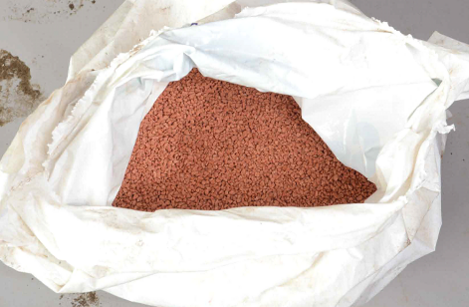 50kg of explosive precursors. Source: Garda Press Office
A barrel concealed in a drainage ditch containing: An improvised time and power unit, a high explosive detonator and several kilos of high explosive precursors. Source: Garda Press Office
Gardaí also conducted a search at a house in Harbour Court in Courttown, Co Wexford, where they found: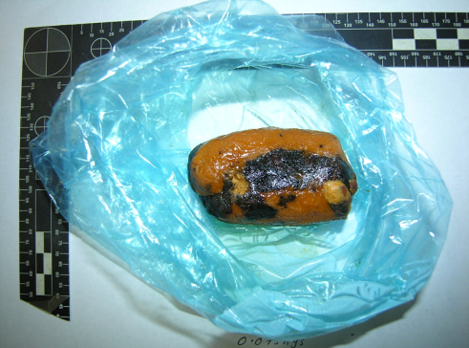 A quantity of high explosive, military grade semtex. Source: Garda Press Office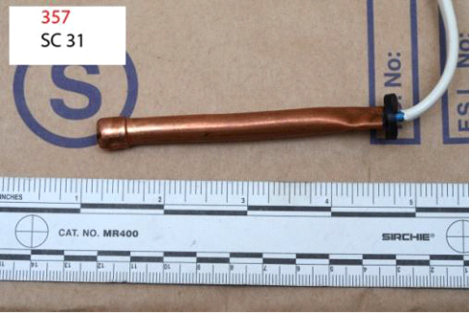 An improvised high explosive detonator. Source: Garda Press Office
Four improvised rockets. Source: Garda Press Office
Speaking after the sentencing outside the Criminal Courts of Justice earlier today, Detective Chief Superintendent Tom Maguire, of the Special Detective Unit (SDU), said that it was a "very significant conviction" for An Garda Siochana.
He said that while the sentence was not something he wanted to comment on, he did want to acknowledge the work that had gone into the operation from the investigative team in the SDU and the Crime and Security Unit.
He said that these were "people who in the normal course of events never get mentioned due to the nature of the work that they do".
- With reporting by David Hickey.