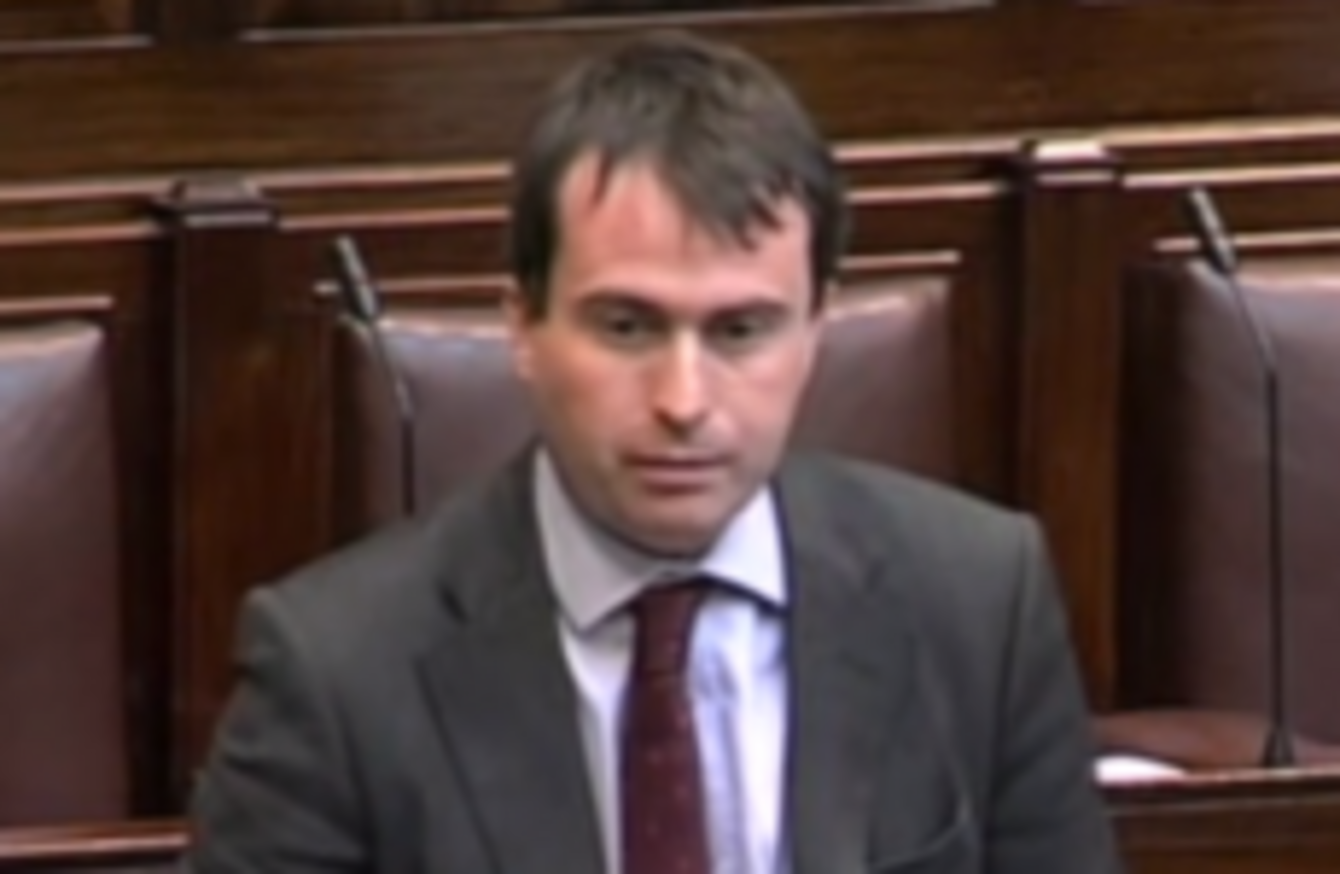 Seán Conlan
Image: Oireachtas TV
Seán Conlan
Image: Oireachtas TV
A FINE GAEL TD has claimed that a newspaper story about the Taoiseach being asked to intervene in a dispute over a €10,000 diamond ring has been leaked to cause him harm.
Seán Conlan was responding to an Irish Independent frontpage story which says UK-based antiques dealer Freya Hart wrote to the Taoiseach when she could not get in touch with Conlan about a diamond and ruby ring that the deputy had planned to buy for his girlfriend.
Conlan claims that the story was leaked in the wake of his criticism of the Taoiseach and Arts Minister Heather Humphreys over the John McNulty Seanad controversy.
"There is nothing see here. This is not a story that should be in the public domain. I've done nothing wrong here. This is simply an attempt to try and create an impression I've done something wrong and I haven't," Conlan told TheJournal.ie this morning.
The Cavan-Monaghan TD said that the dispute with Hart had since been resolved after he returned the ring to the antiques dealer.
He had intended to buy the ring for his girlfriend and parliamentary assistant Sarah Comiskey after spotting it at an antiques fair in the UK, but decided not to after he had it appraised by an antiques dealer in Dublin.
He said that there had been a "breakdown in communications for a number of hours" with Hart but that the matter had since been resolved, the ring had been returned and every party was happy.
It's believed that contact was made with the Taoiseach's office and that of Humphreys – who is Conlan's constituency colleague – but the Fine Gael TD was not contacted by either Kenny or the minister about the matter.
Conlan reiterated that the story has emerged because of his criticism of Kenny and Humphreys in recent weeks.
"This is basically an attempt to have a kick back because I was critical. I said at the time this is what happens when you're critical," he said, adding it was a "clear attempt to cause me harm".