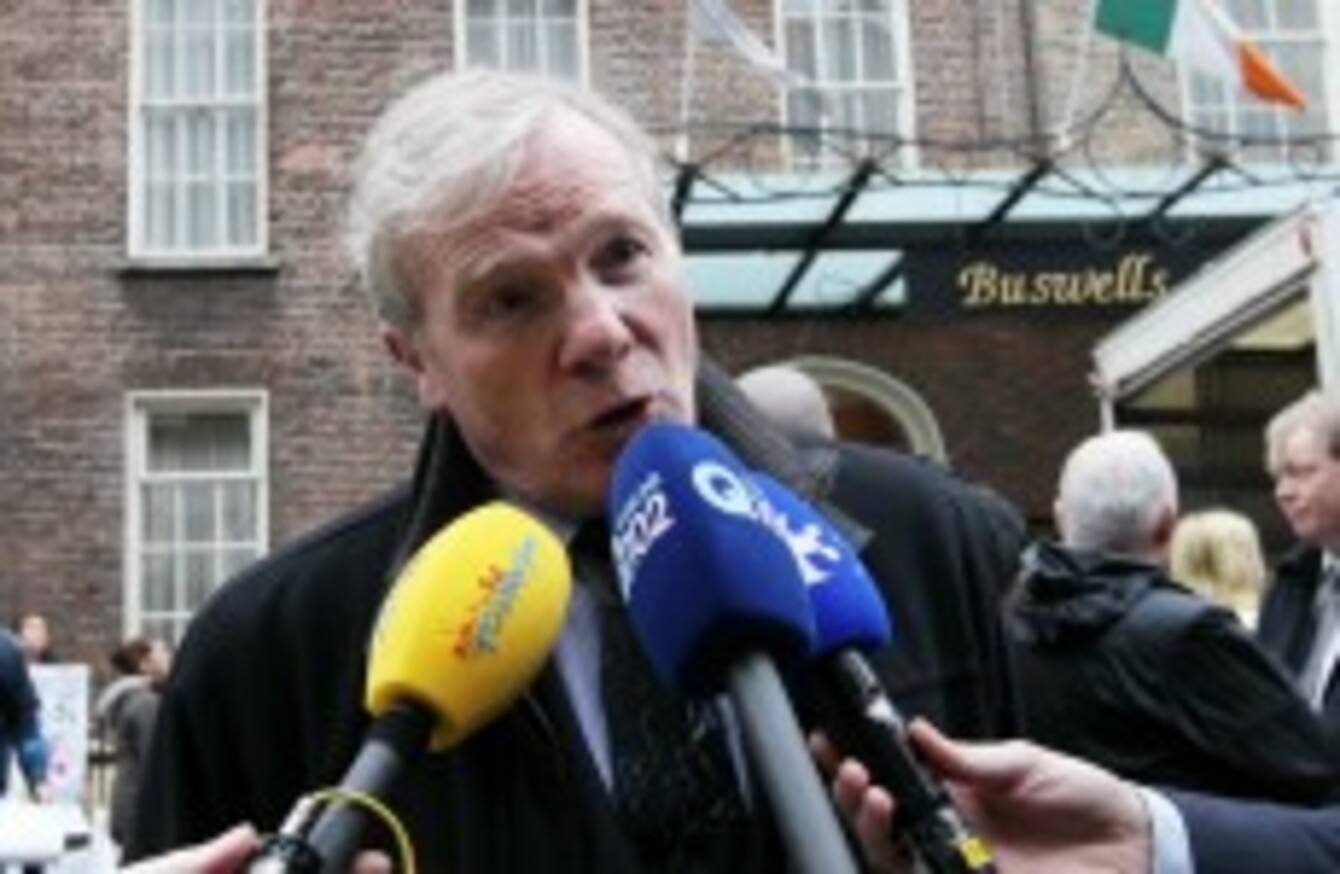 ASTI secretary general Pat King says the 'Haddington' deal is little different from Croke Park 2.
Image: Sam Boal/Photocall Ireland
ASTI secretary general Pat King says the 'Haddington' deal is little different from Croke Park 2.
Image: Sam Boal/Photocall Ireland
THE TWO UNIONS representing almost all of Ireland's secondary school teachers have rejected the new 'Haddington Road' pay proposals.
The Association of Secondary Teachers in Ireland (ASTI) and the Teachers' Union of Ireland (TUI) both said the latest proposals were not sufficiently different from the original Croke Park 2 deal, which both unions rejected in ballots.
The ASTI had voted 84-16 against the original deal, while the TUI had rejected it 86-14. Members of both unions also voted overwhelmingly for strike action if the government pursued with plans to cut their pay or worsen their working conditions.
The revised Haddington Road agreement maintains the proposal to scrap teachers' substitution allowances, worth just under €1,600 a year, but had proposed to add this amount to teachers' annual salaries through pay increases in 2016 and 2017.
The new proposals would also see the salary scales for 'NQTs' – newly-qualified teachers who entered the profession since 2011 – given a slight increase, to offset disproportionate salary cuts in the past. They would still be paid less than more long-serving equivalent staff, however.
However, other prominent clauses – including the mandatory extension of the working week, which is difficult to apply to the education sector because of the limit on classroom time, and the withdrawal of cover for most types of leave – remained on the table.
ASTI general secretary Pat King said teachers had rejected the Croke Park 2 deal for many of the reasons that remained part of the revised proposals, including the scrapping of the supervision allowance and the right to have a substitute teacher appointed for cover in the event of a bereavement.
"In addition, teachers are aggrieved that after pay cuts averaging 14 per cent, and significant additional work and flexibility given under the Croke Park Agreement, the Government is again targeting teachers and other public sector workers," he said.
His TUI counterpart John MacGabhann said his executive had rejected the deal because the new proposals did not address members' concerns about school capacities, and would not allay the concerns that teachers had about a growing workload.
"Notwithstanding some welcome measures in regard to casualisation, the proposals do not go far enough in addressing the inequalities suffered by recent entrants to the teaching and lecturing professions," he said.
The rejection by the two secondary unions further deepens the divide between primary and secondary teachers: the INTO, the sole union representing the primary sector, yesterday said its members ought to approve the new proposals.
It had decided against issuing a recommendation in the first ballot, where its members voted against the Croke Park 2 proposals by 69.5 to 30.5 per cent.