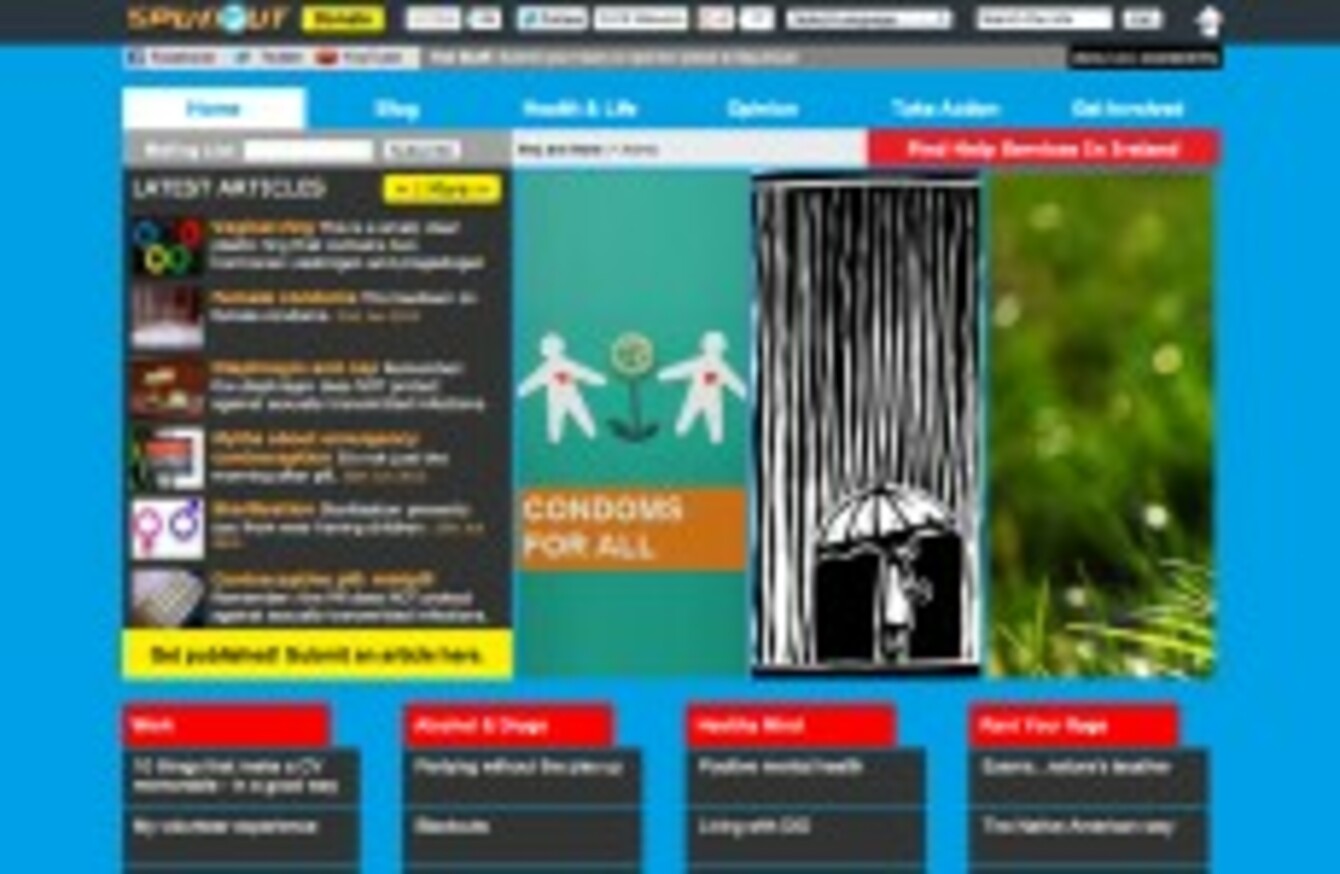 Image: SpunOut.ie
Image: SpunOut.ie
WHERE DO YOUNG people get their sexual health education from?
According to a survey carried out by the national youth organisation SpunOut, most of them receive it from the internet, including social media sites.
As part of its sexual health awareness week, which runs until June 24, SpunOut recently consulted with young people between the ages of 17- 25 years of age on the type of sexual information they were exposed to online, and their attitudes towards condom use.
Attitudes to sexual health
They found that:
While 77 percent of males carried condoms, just 33 percent of females carried condoms
There was an overwhelmingly negative attitude towards females who carried condoms, with both males and females saying it made them look 'easy' and 'slutty'
87 per cent of young people consulted stated that the internet and social media had influenced their knowledge of sex
In total, 93 per cent of young people said that social media had a role to play in promoting safe sex.
According to one young person who spoke to SpunOut.ie about the role the media and internet plays:
Shows like Gossip Girl and Sex and the City make sex look amazing and fun, often casual and without boundaries or consequences. People want to live in the moment and don't want to think about things like unplanned pregnancies, STD's or even how sex will make them feel as a person until it's too late.
John Buckley, SpunOut's Youth Engagement Officer, said that it is clear that online media "is becoming a new sex educator for many young people".
Quality of information
He said that this can be a positive education – but only if the quality of information is high.
Currently many sites don't offer this high quality information.  However, all SpunOut's health information has been proofed by health professionals and young people to ensure that it is accurate, and provides young people with the information they need in order to have healthy and safe sex lives.
He added that Ireland needs to ensure that young people have access to good quality information on sex, both online and offline, "to ensure they can make positive informed choices".
This information needs to be available online and supported offline. Good quality information and support will lead to young people having a healthy sexual development.
SpunOut.ie has had over 10,000 page views in relation to sexual health content, and the organisation says that young people visiting these pages spend nearly twice as long viewing them than the industry average.
SpunOut's top viewed YouTube video is a guide to putting on a condom, with over 32,000 views.