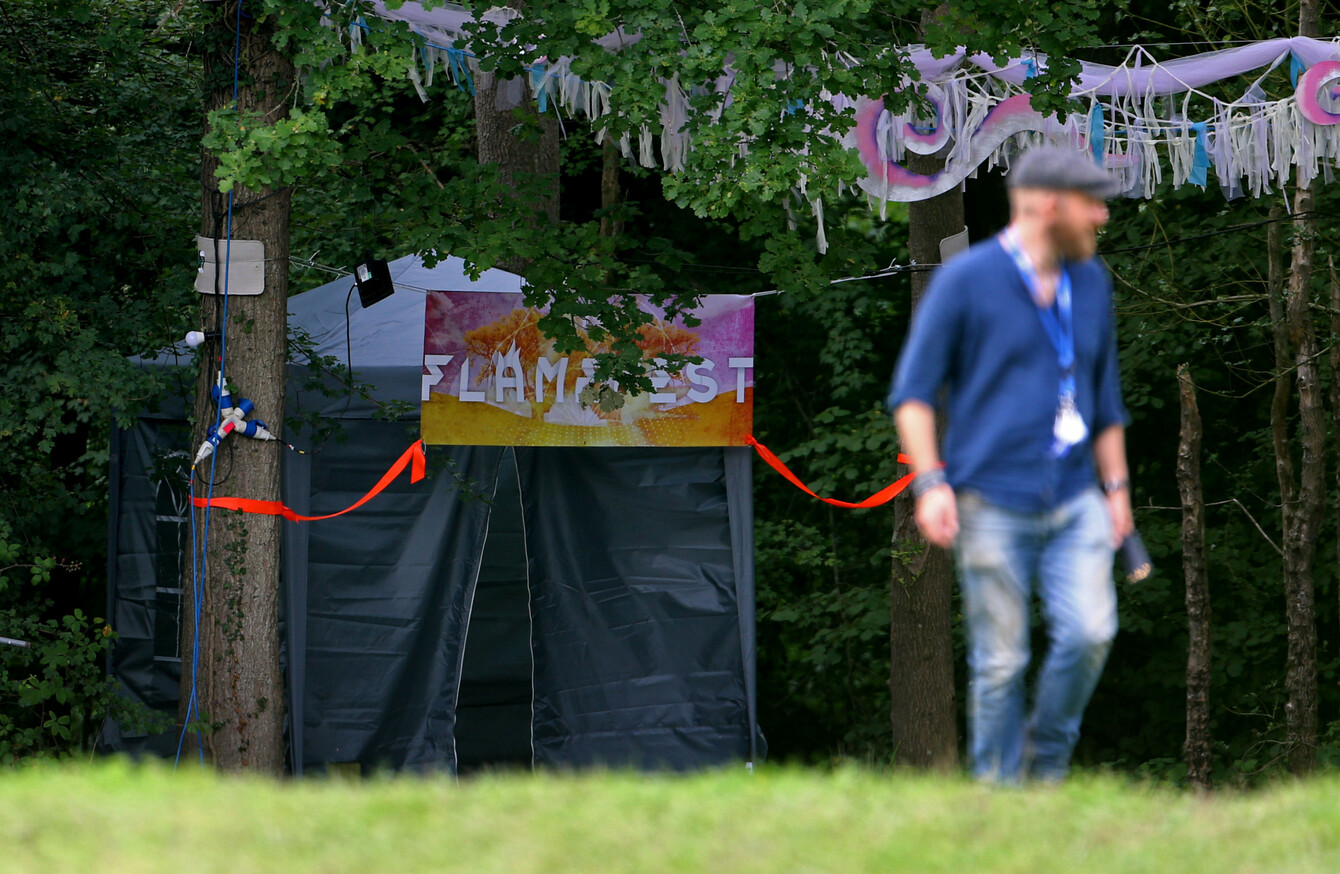 A view of the entrance to Flamefest.
Image: Gareth Fuller/PA Images
A view of the entrance to Flamefest.
Image: Gareth Fuller/PA Images
POLICE IN KENT have launched an investigation to establish why a man died at a "kinky rave festival" in Tunbridge Wells, south-east England.
The festival, which describes itself as catering for "kinky, quirky, creative hedonists", took place at the weekend.
It is believed that around 500 people were in attendance at the festival, which features an outdoor dungeon and a "discreet" adult area staffed by domanatrices.
Officers were called by South East Coast Ambulance Service at 6.14am this morning where the man in his 50s was pronounced dead at the scene.
Police have said that the death of the man is being treated as "unexplained" at this stage.
"In addition," they said, "an unconscious woman received medical treatment and was taken to a local hospital by air ambulance".
The organiser of the festival, Helen Smedly, wrote on Facebook on Friday that she had met with police to discuss security arrangements for the festival.
She said: "We have hired in extra security because of the extended press coverage of Flamefest.
I had a meeting with a police officer yesterday to discuss the situation, and have agreed a management strategy to deal with potential gatecrashers to the event, and we'll be monitoring the situation with the police, who have offered support to this licensed event.
"I look forward to welcoming you later. Your safety and fun is paramount."