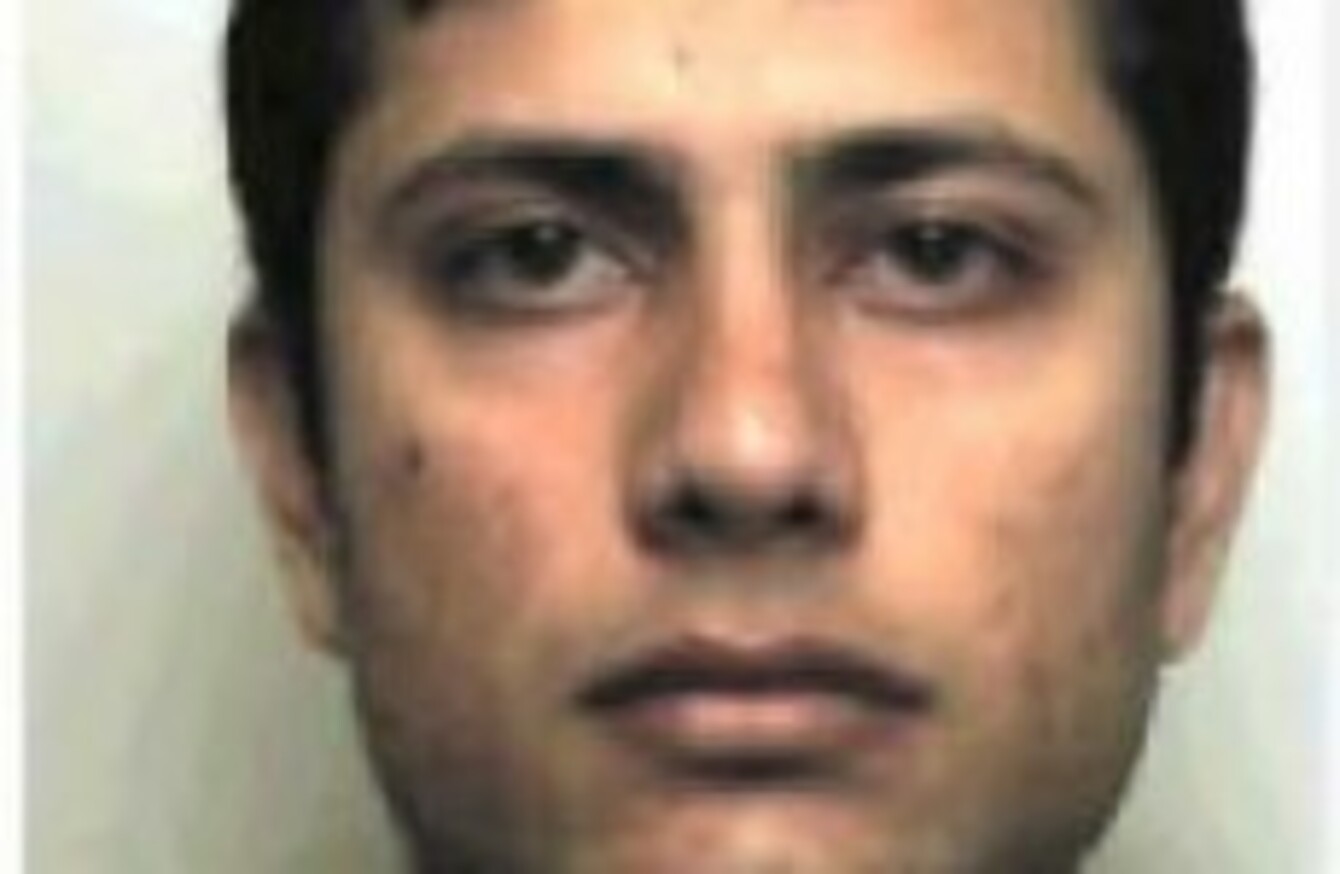 Updated 12.55
MIAN MUJAHID ALI Shahid, the Pakistani national who was taken off a plane for Dubai at Dublin Airport last night, has been remanded in custody until tomorrow to appear before an extradition court at the Criminal Courts of Justice.
Shahid was arrested by Garda Enda Ledwith on foot of a European Extradition Warrant issued by police in the UK where he is wanted to serve a 30 months jail sentence for sexual assault.
Garda Ledwith told Mr Justice Anthony Hunt today that he entered the Emirates aircraft on the apron at Dublin Airport and questioned Shahid as to his identity, which he had confirmed, and produced the warrant.
He said he had taken Shahid off the plane and cautioned and arrested him, taking him to Clontarf Garda Station for processing of the warrant.  He had brought him to the High Court this morning.
Shahid, who is 19, was convicted in his absence at Stafford Crown Court on 13 April last of two counts of sexually assaulting an 18-year-old woman. A month later he was sentenced to 30 months also in his absence.
All-Ireland search
Judge Hunt was told that the national media in Ireland had been used in the search for Shahid, who was believed to have moved from Scotland to Ireland earlier this year. He had been last seen in the Foynes area of Limerick in early August.
Barrister Anne Marie Lawlor, counsel for the Chief State Solicitor, asked Judge Hunt to remand Shahid in custody to appear at the Criminal Courts of Justice in Parkgate Street, Dublin, tomorrow morning at 10.30am.
Extradition hearing
Garda Ledwith told the court Shahid had shown him a temporary Pakistani passport which he had held and handed into court today. Shahid had been able to confer with him very well in English and had understood everything he was saying to him.
He told barrister Cormac Quinn, counsel for Shahid, that there had been a difficulty with an initial European Arrest Warrant that had been issued for his client but this had been renewed and sanctioned by the High Court.
Shahid will be able to consent to his surrender to the UK authorities or contest his extradition at a full hearing which, the judge said, may not take place for a number of weeks.
The Sex Offender Management and Intelligence Unit here is responsible for the monitoring of convicted sex offenders on a national basis in conjunction with local gardai. It works closely with other European police authorities with regard to transient sex offenders.
Last April gardai were involved in a manhunt for Ryan Humpage (18) who had spent some time in Sligo and Kildare during that month after having travelled to Ireland from Lancashire.
Humpage was arrested by the PSNI in May in Belfast and last month was jailed for 18 months for having had sex on four occasions with a 13-year-old schoolgirl.
Earlier … 
A SEX OFFENDER wanted by police in the UK was arrested at Dublin Airport last night while attempting to board a flight to Dubai.
Mian Shahid was arrested at around 10:40pm. He is now being held at Clontarf Garda Station ahead of a special sitting of the High Court later today.
The 19-year-old was convicted of sexual assault in England in April and was sentenced to two and a half years in jail.
It's understood he attacked an 18-year-old girl on a bus in the UK.
However, he went on the run and it's believed he travelled to Ireland from Scotland earlier this year.
He was spotted in the Foynes areas of Limerick on August 11.
Gardaí appealed to the public for assistance last Thursday when exhaustive enquiries over a ten day period had failed to locate Shahid.
With reporting by Cliodhna Russell