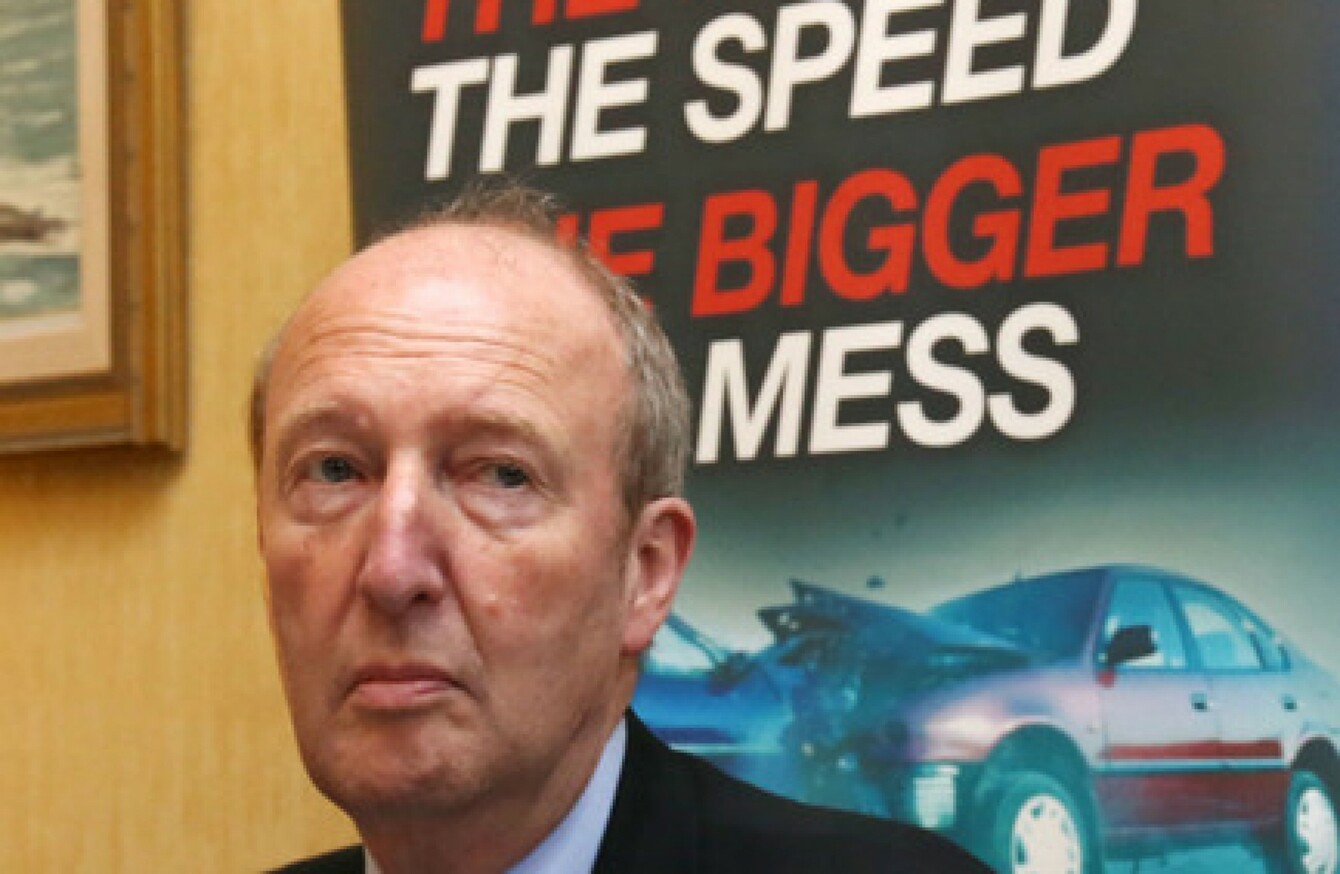 Image: Sam Boal/Rollingnews.ie
Image: Sam Boal/Rollingnews.ie
Updated 12:40pm
THIS MORNING, Minister for Transport Shane Ross appeared before an Oireachtas Committee to discuss the impending Bus Éireann strike, rejecting claims that he and his department weren't doing enough on the issue.
On Monday, Bus Éireann workers issued notice that they would go on indefinite strike from next Monday. Ross has faced repeated calls to intervene personally to help resolve the dispute after talks at the Workplace Relations Commission failed to find a breakthrough.
He said he particularly wanted to "rebut suggestions that [he was] not doing enough to enable a settlement to be reached" between Bus Éireann and the trade unions involved.
He rejected any assertion that he, or his government colleagues, are "seeking a very low cost employment model" for Bus Éireann, adding that this is not the case.
On numerous occasions under questioning from Committee members, Ross rejected calls for him to personally intervene in the dispute, saying that he "wouldn't get involved" and wouldn't "take sides".
Rural plan
Ross began by rejecting claims that the level of public service obligation (PSO) funding for bus routes around the country was insufficient, saying it had increased by 11% last year and that Bus Éireann had benefitted from a 21% increase in its subvention in 2016.
He said that both his department and Leo Varadkar's Department of Social Protection were looking at the issue of funding for the Free Travel Scheme.
The Minister also rejected the allegation made by opposition TDs that the government is "attacking" the public bus service in rural Ireland. "That's nonsense," he said.
"We need to stop confusing issues here," he added.
We're actually expanding the public bus service in rural Ireland through increasing the amount of PSO funding to Bus Éireann as I've already pointed out, and also providing a 24% increase in funding to the Rural Transport Programme.
"The vast majority of people in rural Ireland who use a bus travel on a PSO service or a commercial operator other than Expressway," he added, saying that he hoped to increase PSO funding this year.
Yesterday, the National Transport Authority announced plans to step in and fill the gaps on planned route closures, such as the Athlone-Westport Expressway route.
Refusal to intervene
Fine Gael TD for Louth Peter Fitzpatrick was up first with questions and was the first to ask Shane Ross to personally intervene in the industrial dispute.
Fitzpatrick said: "The dispute is escalating. A situation no one wants to see. What are you personally doing to help fix this? I urge you to take a more active role.
We face a very real possibility that Bus Éireann will fold. We need your intervention now.
Ross replied: "I have consistently said I won't intervene directly. I have urged them to come to the table, which they did last week.
"I don't feel it would be the right thing to do. It would be wrong of me to say I'm on one side or the other.
What I don't see from people who call for my intervention is what they think my intervention will do. They think I will come into this dispute with money to offer. I don't have money to offer.
Fianna Fáil TD Robert Troy said that a review of Bus Éireann that the committee received from Ross' department didn't address the commercial viability of the Expressway service.
He said he had confidence in the unions and Bus Éireann management, but he added: "I don't have confidence in you, Minister".
Ross replied: "I'm very sorry you don't have confidence in me, Deputy Troy. If you don't have confidence in me, why are you asking me to go in there?"
Troy said that Ross could redeem himself by establishing a forum for all stakeholders to come together to resolve the dispute.
Ross concurred that all parties should come together, but he shouldn't attend as he would be asked to do things that he "cannot do".
People Before Profit TD Bríd Smith said that when the "contagion" on public transport services comes next week, the public would be furious that Ross had taken no action before the strike happens.
"It does not make an iota of sense," she said. "This will be a national disaster."
Sinn Féin TD Imelda Munster put it to him in a plainer manner. "Please don't give me the spiel that you won't get involved. In the jaws of an all-out strike, you're still refusing knowing the chaos it will cause. What are you going to do about it?"
#Open journalism No news is bad news Support The Journal

Your contributions will help us continue to deliver the stories that are important to you

Support us now
She said he had every opportunity to take action on this issue sooner.
Ross retorted that the notion that he had sat back and done nothing was "patently false".
"I haven't done the one thing you've asked me to do (intervene), but that does not mean inaction on my part," he said.
Past comments
Social Democrat TD Catherine Murphy asked Ross if, as the government was a shareholder, had he identified if there was sufficient capacity within Bus Éireann to find savings that would resolve this dispute.  "Can they plug the gap?" she asked.
Ross said he hasn't identified where savings could be made, because it wasn't his responsibility.
"My view is that the company has to be run on a commercial basis, but the extra revenue it needs to raise must be the responsibility of the company," he said.
She pointed to a time in 2013, when he addressed a committee and asked the government why, as a shareholder, it had not intervened in a separate dispute.
She also accused him of changing his opinion on the NTA, citing a statement he also was said to have made in 2013: "The NTA is a captive; it's a quick learner of the quango culture. Set up to supervise Irish transport's shambles… It serves a real purpose and shields the government from the political charge that the government puts up public transport fares."
He responded by asking how many political parties Murphy has been a member of, and she said "attack is the best form of defence".
"I congratulate you on your versatility, as you congratulate mine," Ross said.
He added that he was optimistic that savings could be found and that Expressway had a future. "I am confident it can be done," he said.
The responsibility for Bus Éireann's cost savings was not his, but their own management, Ross argued.