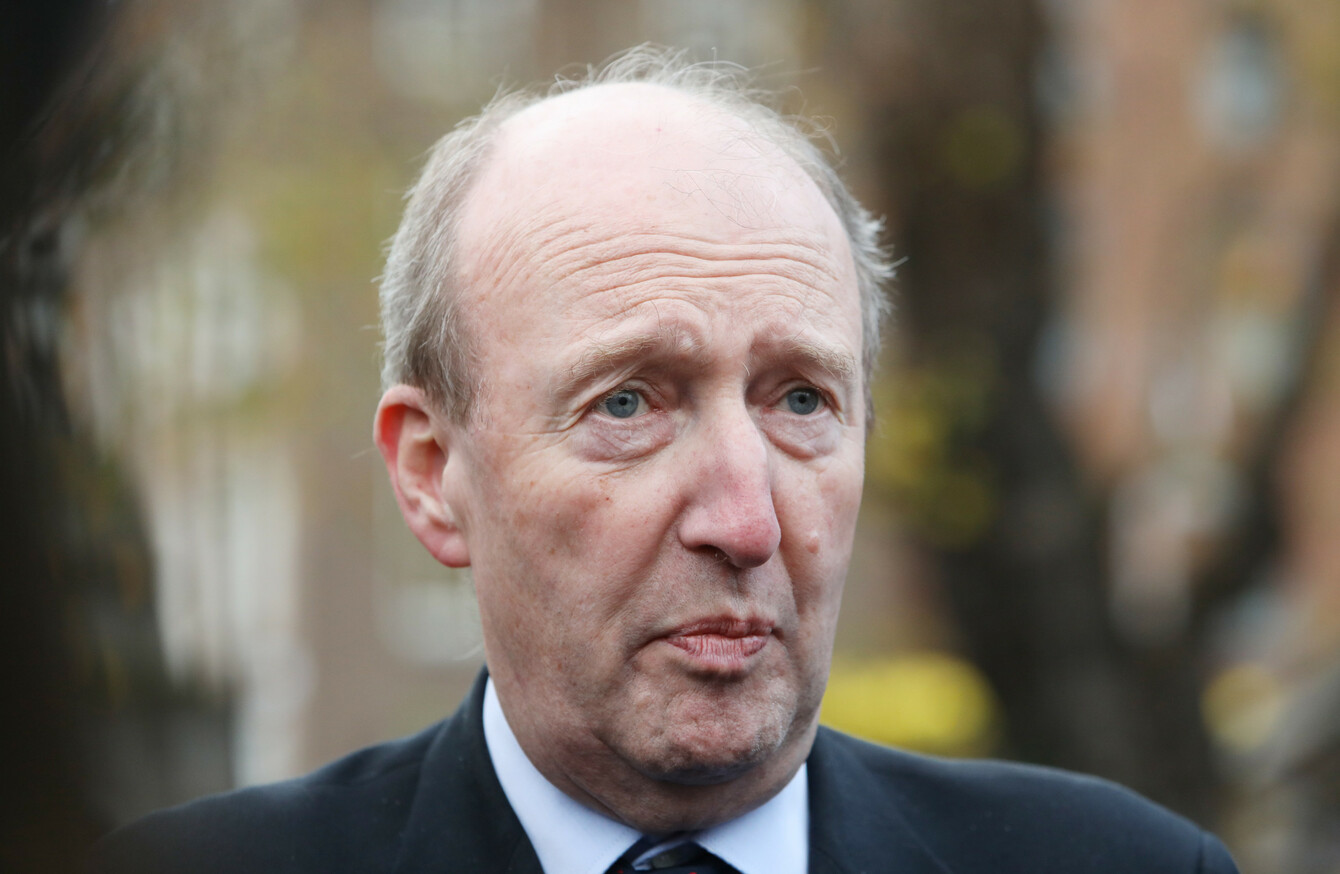 Shane Ross
Image: Rollingnews.ie
Shane Ross
Image: Rollingnews.ie
MOTORISTS WHO BREAK the speed limit could find themselves banned from driving after just one offence, it emerged today.
Transport Minister Shane Ross said he is examining the possibility of bringing in new legislation which would increase the punishment for those found to be travelling above the speed limit.
Ross said he wants a sliding scale to be brought in where a greater speeding offence would equate to a higher punishment – similar to drink driving legislation which he brought before the Houses of the Oireachtas last year.
Speaking on RTÉ Radio One's News at One, Ross said: "I think the system is too lenient. The two main killers on the roads are alcohol and speeding and we are tackling the alcohol issue with new road traffic bill. We're hoping to reduce deaths even further as a result of that legislation.
The other issue is that speed has not been properly addressed and it's a massive killer on the roads. I'd like to see a similar system to the breathalyser where people get a larger punishment for being further up the scale.
As things stand, those who are caught speeding receive a flat penalty for the offence.
Ross said that he believes those caught far in excess of the limit should receive a substantially greater number of penalty points thus increasing the likelihood of that motorist being disqualified from driving sooner.
He also did not rule out people being taken off the roads even it were their first speeding offence.
Ross added: "If people commit really serious offences and drive dangerously at a speed which is totally irresponsible, I wonder whether it is enough to give them a few penalty points and say 'come back for more tomorrow'. So that is something we are looking at."
TheJournal.ie contacted the Department of Transport for comment this afternoon. In a statement, it said:
Departmental officials are examining this area at the moment, thus it will take more time before we are in a position to bring forward proposals to the Minister.
- With reporting by Órla Ryan