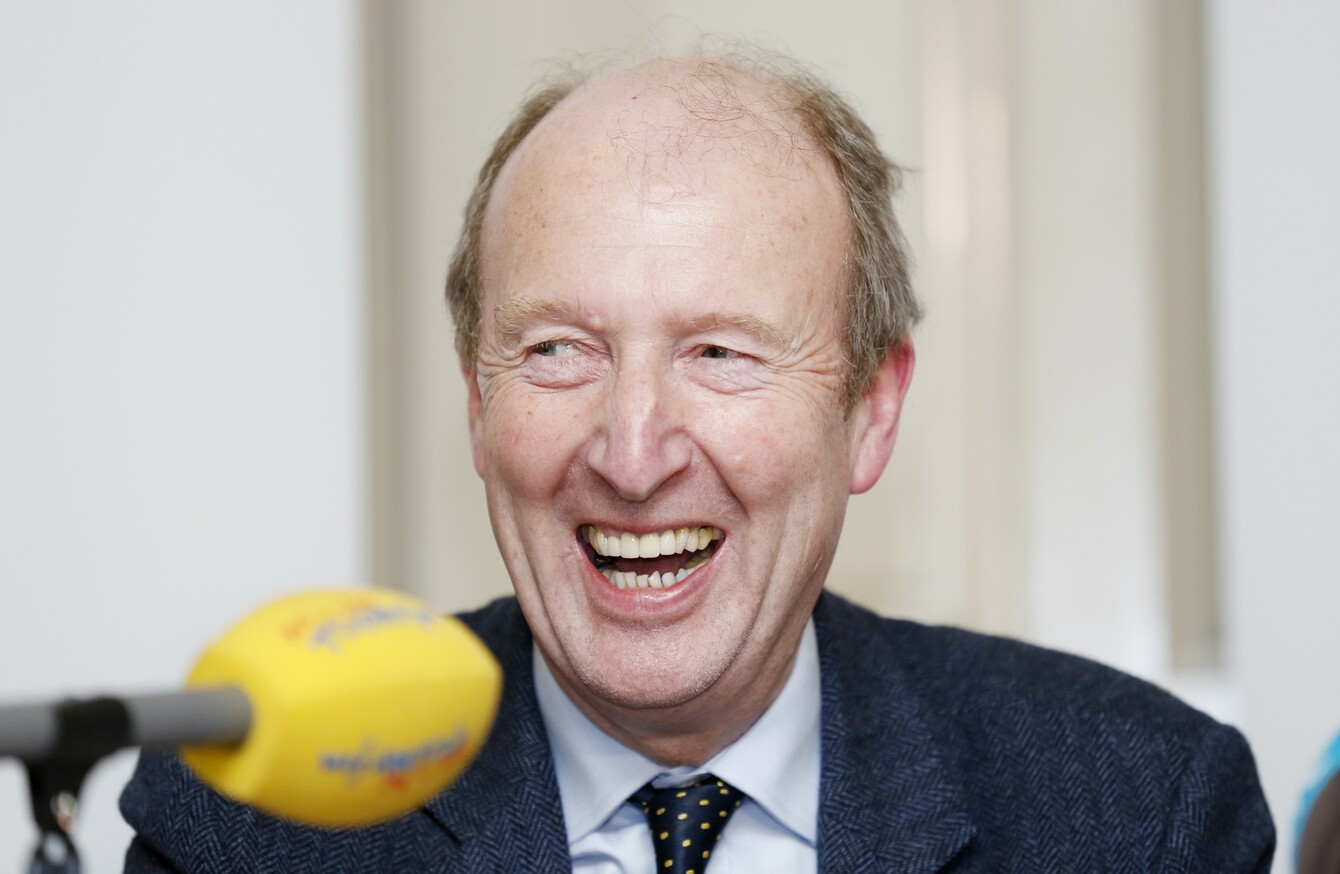 Shane Ross
Image: RollingNews.ie
Shane Ross
Image: RollingNews.ie
SHANE ROSS HAS defended comments made in his Sunday Independent column yesterday in which he suggested the Taoiseach could be a "political corpse".
Ross was speaking after the Independent Alliance met with Fianna Fáil leader Micheál Martin this afternoon to discuss their demands for supporting the next government.
But it was the grouping's meeting with Enda Kenny last Friday that dominated the press conference at Leinster House.
Writing in yesterday's paper, Ross said of the meeting with Kenny: "Enda Kenny was conciliatory, attentive, even charming.
Sometime in the middle of the exchanges an awful truth dawned. We were possibly in dialogue with a political corpse.
But Ross rejected suggestions that the comment was disrespectful, telling reporters today: "I said quite simply that we might be dealing with someone who I'd call possibly a political corpse.
I think the reality is that Enda Kenny is under a lot of internal pressure and that it is quite correct to consider that in our calculations.
He rejected claims that he had given away the details of the negotiations with Kenny, insisting: "I simply said that he is under pressure. He remains under pressure and it's very important we're dealing with someone who has authority. "
Ross later said: "I said that we were possibly dealing with a political corpse. That is patently true to anybody who's a spectator on the political scene."
Two other TDs in the alliance, Michael Fitzmaurice and Finian McGrath, appeared to back Ross despite the controversy.
Of the meeting with Martin today, Ross said that the Fianna Fáil leader had brought more energy to the discussions than Kenny had done last week.
"I think his presentation shows a great deal of energy because he's hungry and he wishes to put forward some very radical proposals and we didn't see those from the Taoiseach last week," he said.
The Independent Alliance presented Martin with a bill to introduce five-year fixed term governments. They also laid out proposals to have a minister for rural affairs, to rural-proof decisions, end cronyism in state board appointments and remove political influence from judicial appointments.
Fitzmaurice said that the Independent Alliance would support whichever party came back with costed and fleshed-out proposals.
"Until you put the meat on the bones, you don't know who you'll be supporting," he said.
Ross said the Independent Alliance is expecting to hear back from the Taoiseach on its reforms proposals later this week and said a decision on who it will support in Thursday's vote for Taoiseach will be made later in the week.