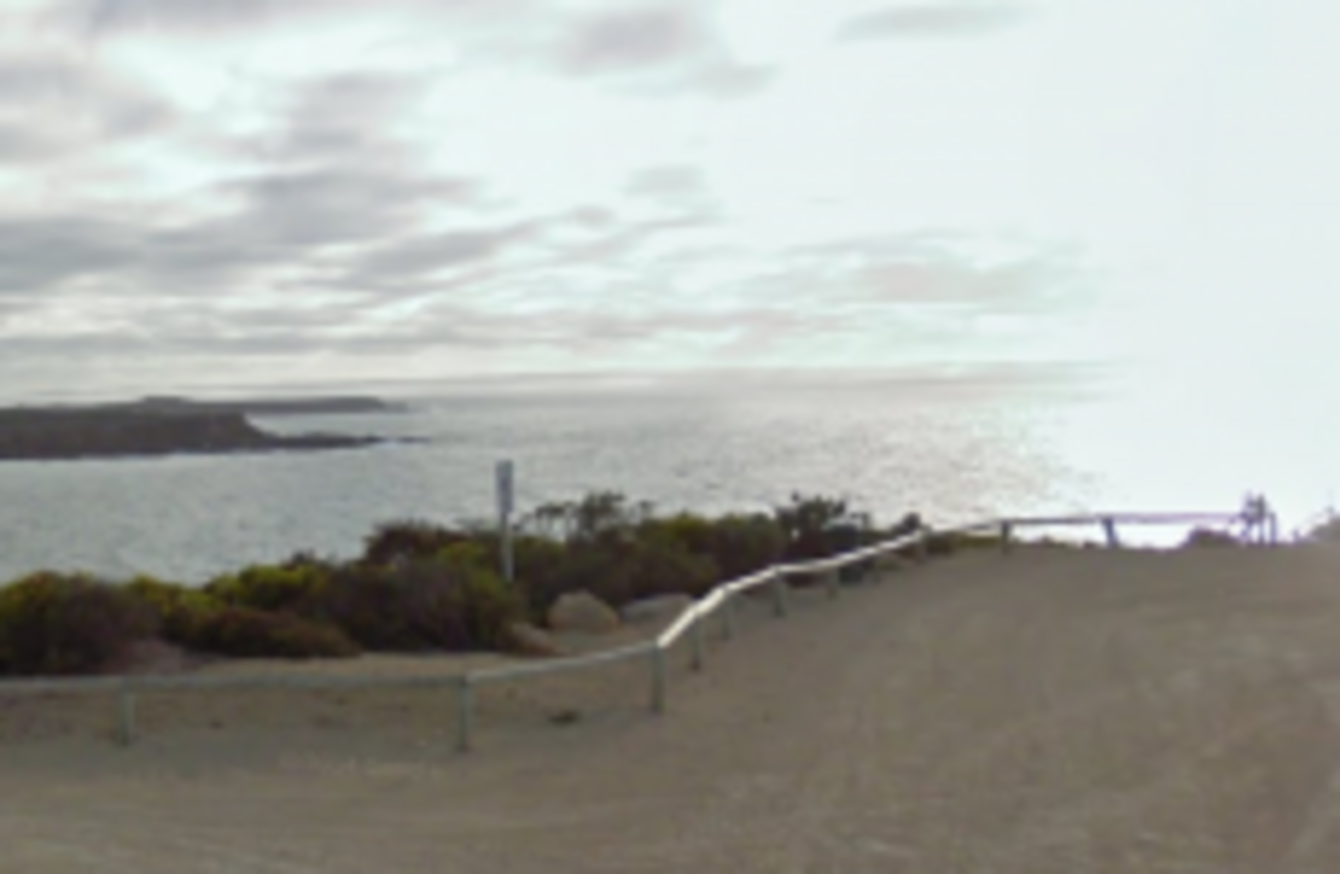 Fishey Bay, Port Lincoln
Image: Google Maps
Fishey Bay, Port Lincoln
Image: Google Maps
A SURFER IS fighting for his life after being mauled by a shark in Australia's south, police said, with onlookers claiming the animal swam off with his leg in its mouth.
The man was surfing at Fishery Bay in Port Lincoln National Park, some 245 kilometres (150 miles) west of Adelaide, when the shark attacked him.
"The man sustained life-threatening injuries and was transported to Port Lincoln Hospital," South Australia state police said, adding in a later update that he was in a critical condition with "serious leg injuries".
The Adelaide Advertiser newspaper said about a dozen surfers were in the water at the time and cited an onlooker as seeing a great white shark swimming away with the man's leg and board.
"The shark came in and bit his leg off and the guys helped him in and carried him up the cliff," the onlooker said.
I was just watching the shark go out to the ocean with his board still attached. Obviously the shark still had his leg and he was still swimming around with it.
He said he called an ambulance while other surfers brought the injured man in to shore.
South Australian Abalone Industry Association president Jonas Woolford said there had been increased shark sightings in the area recently.
"All the reports are that they're out there and that they're aggressive," he told the Port Lincoln Times.
Sharks are a regular feature in Australian waters, and swimmers and surfers have had their share of encounters with the animals in recent months.
Experts say attacks are increasing as water sports become more popular, although fatalities remain rare.
The most recent death was in February when a Japanese man died after both his legs were bitten off by a shark near Ballina in eastern Australia.