Source: Hillary Rae/YouTube
WHEN AMERICAN HILLARY Rae went cage diving of South Africa earlier this week, she probably planned on getting close to sharks.
Probably not this close, however.
While she was in the cage, she got the chance to have a really close look at a great white shark.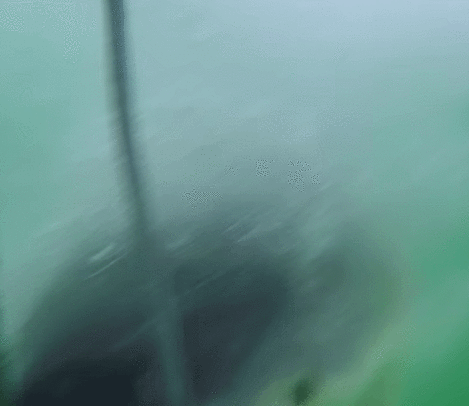 She says:
"While shark cage diving, our cage was attacked by an 11.5 foot Great White shark. The round buoy attached to the side of the cage was bent in half. Some of the lining of the outside blue barrier bar was bitten through as well. It was quite the up close and personal experience!"
She also apologises for her friend's screaming and the shakiness of the footage which, if you ask us, are both fairly justifiable.