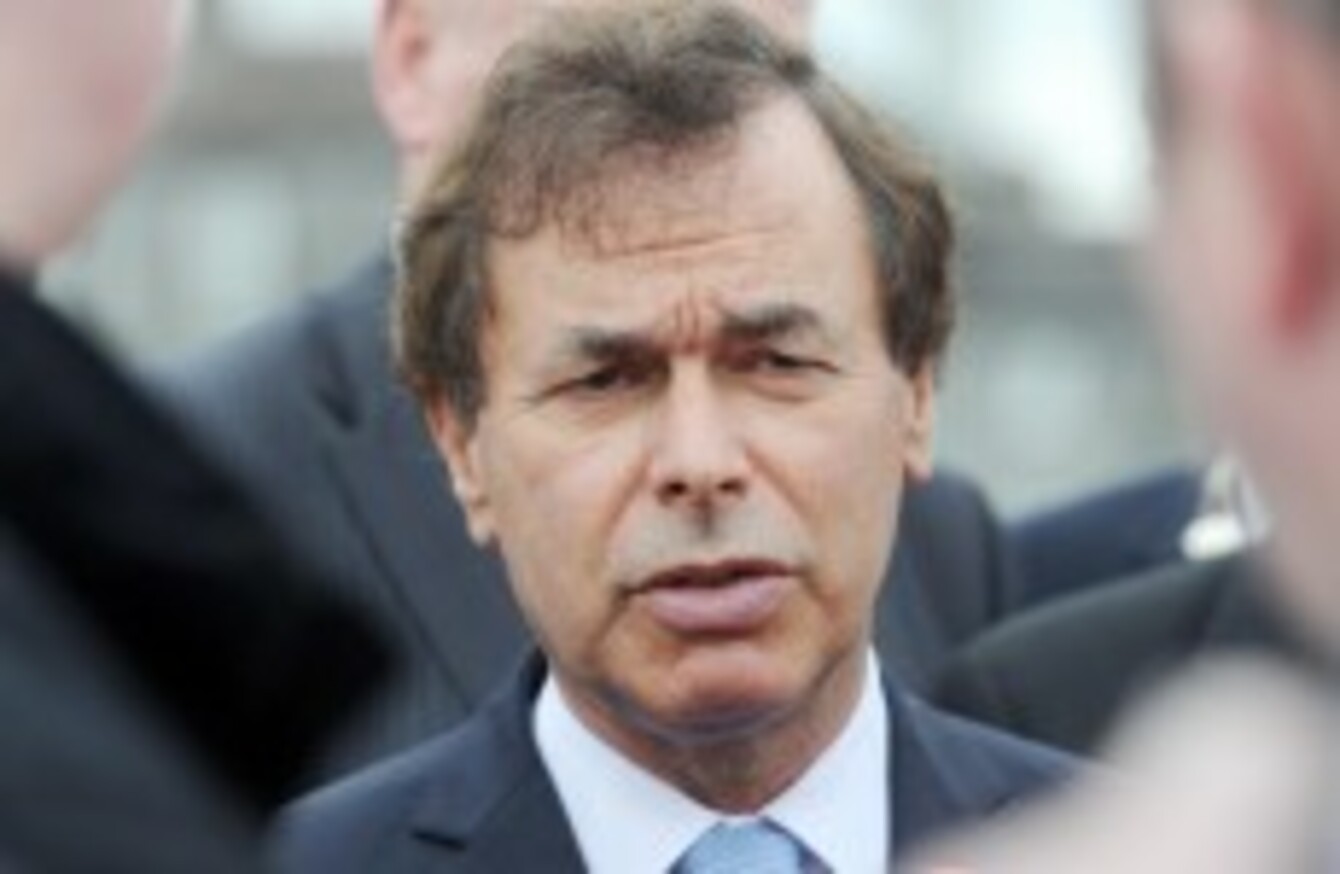 Alan Shatter
Image: Photocall Ireland
Alan Shatter
Image: Photocall Ireland
JUSTICE MINISTER ALAN Shatter has played down comments by the office of the German finance minister suggesting that there is no current prospect of Ireland winning a deal on its bank debt.
Shatter said there were "ongoing discussions" on the issue, and suggested it would be a mistake to read too much into comments from the Berlin administration.
The Government has lobbied hard for a deal on Ireland's bank debt in the wake of last week's Yes vote in the Fiscal Treaty referendum.
However Martin Kotthaus, spokesman for German finance minister Wolfgang Schäuble, told the Irish Times that Berlin saw "no need for movement" on bank debt currently.
Speaking on RTÉ's Morning Ireland today, Shatter rejected suggestions that the comments were a rebuff to the Government's lobbying.
This is a daily issue on which different individuals are making comment across Europe from political leaders to middle rank officials [...] I don't think there's any purpose in responding to what every anonymous official says in commentary to the papers.
He said that current discussions had raised the prospect of Spanish banks being directly funded, without imposing the debt on the state in the same way the Irish model.
"Clearly if those talks develop it would be an objective for the [Irish] Government that this country is treated no differently to any other country that has banking difficulties," Shatter said.