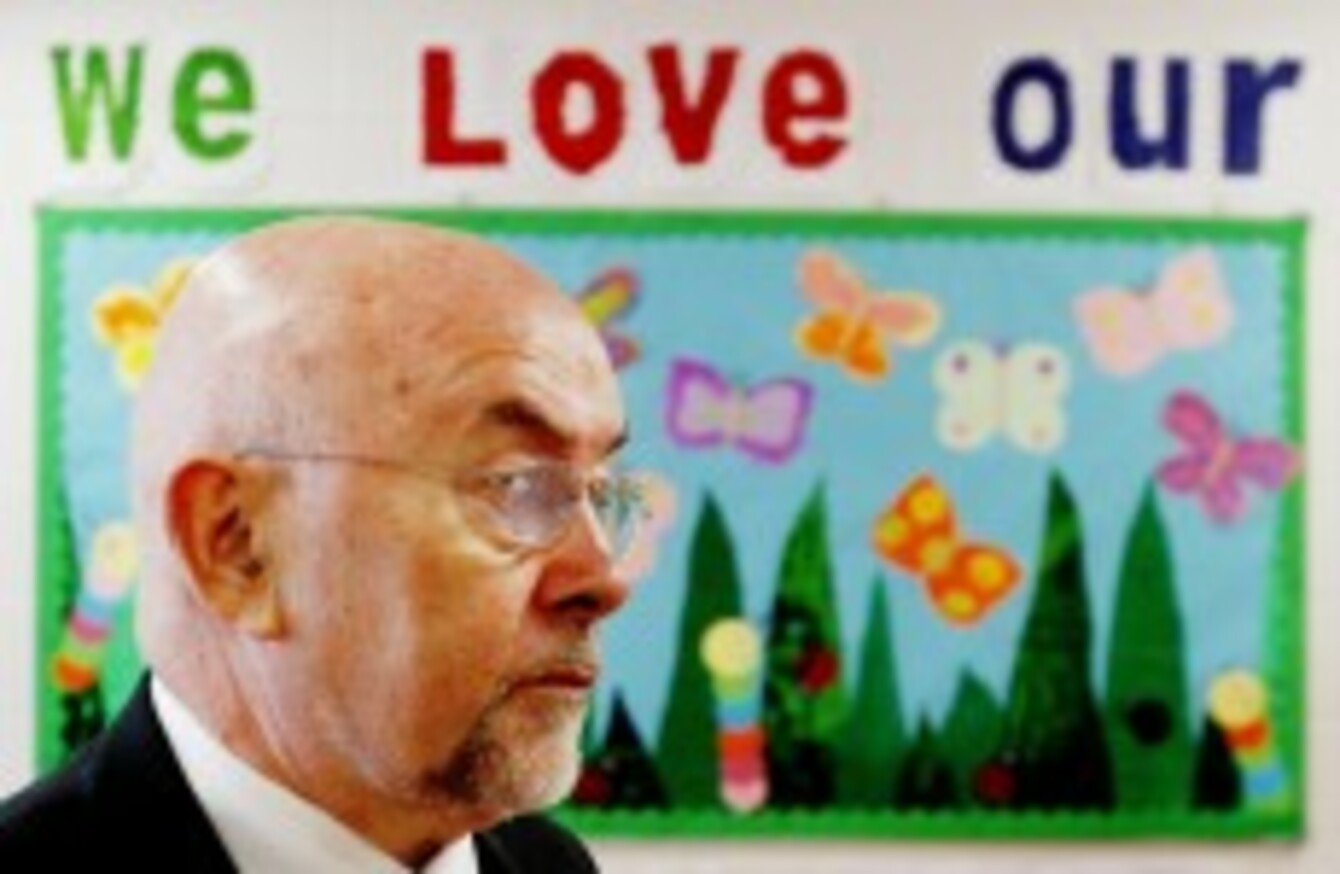 Image: Julien Behal/PA Wire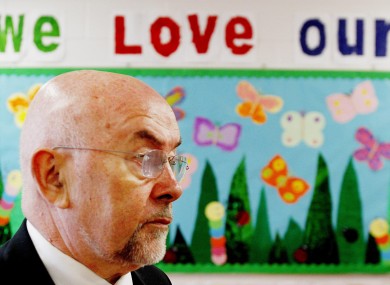 Image: Julien Behal/PA Wire
A SILENT PROTEST WAS held as Education Minister Ruairí Quinn spoke at the opening of today's INTO conference – but he also received heckles and applause during his speech.
Peter Mullan, press officer for the INTO, said that "there was a small dignified silent protest when the Minister began to speak". He said that people stood up and held banners, "made their point and sat down after three or four minutes".
"It was very strong in its silence," he said. "The Minister has acknowledged the teachers' right to do that."
The silent protest was in relation to the changes to the pupil-teacher ratio in small schools which was brought in by the 2012 Budget.
"I thought we'd do our job together," Minister Quinn told the teachers, in a speech which received mixed responses.
There are no easy solutions to this challenge.
Minister Quinn said to the teachers:
I salute you for the work that you do and the hope you inspire in your pupils, despite our present economic circumstances. I also pay tribute to you for the manner in which you have responded positively to our literacy and numeracy campaign and to our reforms in general.
The Minister went on:
Despite the good progress we have made in reducing spending the gap between taxes and spending is still a staggering 18 thousand million euro each year.
He said that when he hears appeals for reversals of budget measures or calls for increased investment in education, "it worries me that the gravity of the fiscal crisis is still not fully understood".
Let me tell you my dilemma. The unallocated deficit in the education budget for 2013 is €77m, and €147m for 2014. €77m I have to find by the time the next budget is published in December 2012. €77m which I'm asking your union to help me find in the education sector. Teachers in small schools cannot be immune from the requirement that is being asked of all public servants to deliver our public services on a reduced level of resources.
He told the teachers that the upcoming referendum is important because "A Yes vote is a key step back to regaining our independence. A Yes vote is a step out of our economic strait-jacket."
He said that having a school system which can cater adequately for the demand for pluralism and diversity is a priority for our Government.
In his speech, Minister Quinn said that there is  need for some INTO members who are principals to ensure that the circular giving preference to newly qualified teachers is put into practice at school level.
He expects to commence Section 30 of the Teaching Council Act within months. He added that in response to concerns raised by a number of branches of the INTO, he intends to change a section in the legislation.
This will make it clear that an unregistered person will not be employed "in a teaching position" but rather that his or her employment will be in place of a registered teacher.