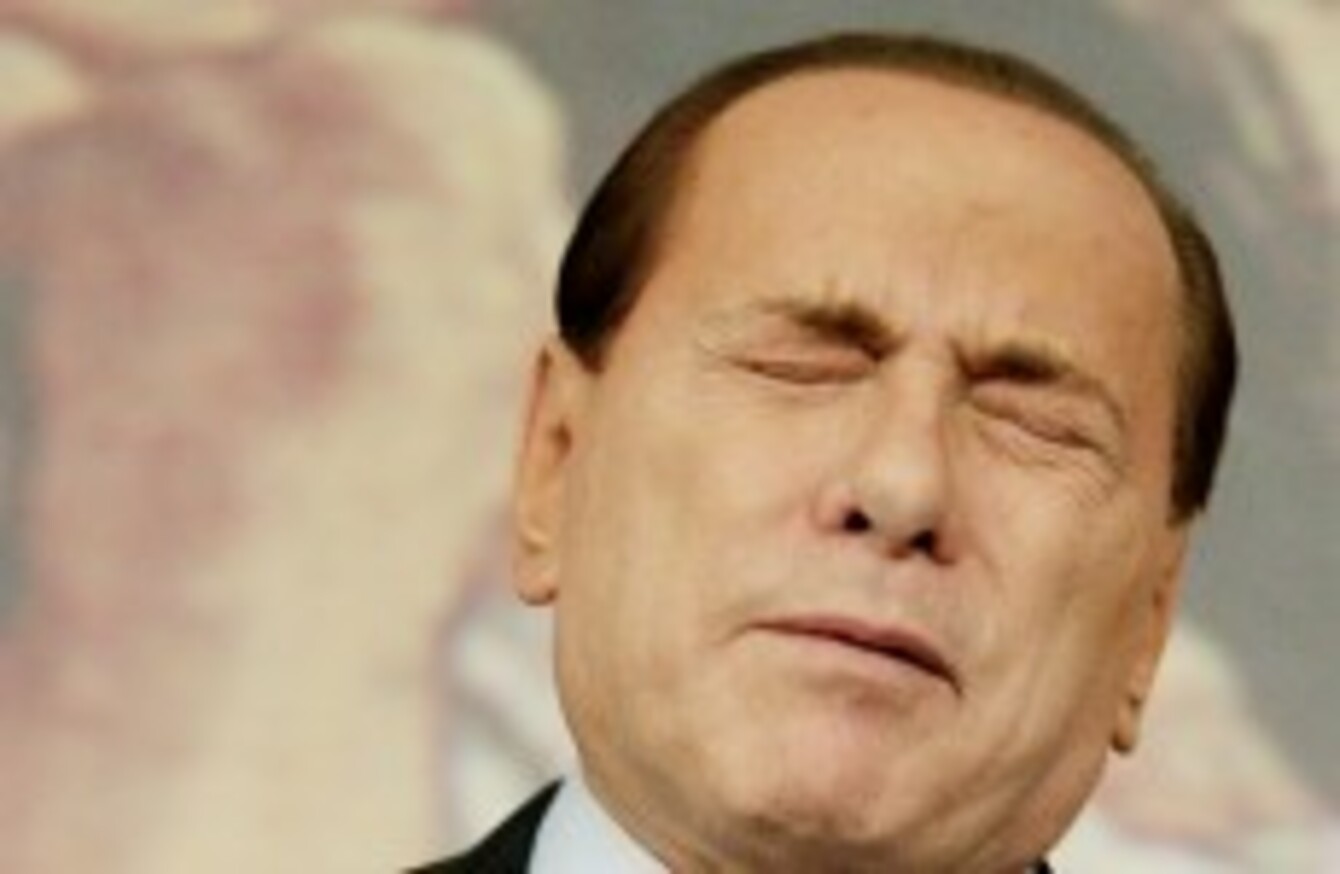 Silvio Berlusconi (File photo)
Image: AP Photo/Pier Paolo Cito, File
Silvio Berlusconi (File photo)
Image: AP Photo/Pier Paolo Cito, File
ITALY'S TOP COURT has confirmed a prison sentence for former prime minister Silvio Berlusconi in his first ever definitive conviction, which could upset the country's fragile coalition government.
The court upheld a sentence for tax fraud of four years in prison of which three are covered by an amnesty, even though Berlusconi is certain to be granted community service or house arrest instead.
The Senate will have to vote to lift Berlusconi's immunity before the sentence can be implemented — a process that could take weeks or even months.
Berlusconi said earlier there should be no effect on the government even if he is convicted but diehard supporters are threatening to resign from parliament – a move that could trigger fresh elections.
The government was installed this year following a two-month deadlock between Berlusconi's coalition and a leftist grouping led by the Democratic Party after February elections in which the two came neck-and-neck.
"Berlusconi is dead," said Beppe Grillo, leader of the anti-establishment Five Star Movement party. "His conviction is like the fall of the Berlin Wall in 1989," the firebrand leader wrote in a blog.
Guglielmo Epifani, leader of the centre-left Democratic Party, said the sentence should be "respected, executed and implemented".
Parliament ban annulled
The court also sent back to the court of appeals another part of Berlusconi's sentence which would have condemned the 76-year-old three-time prime minister to a temporary ban from parliament.
"The court annuls the sentence of interdiction from public office and… declares irrevocable all other parts of the sentence," judge Antonio Esposito said.
The case revolved around Berlusconi's business empire Mediaset – the starting point for his first foray into politics in the early 1990s.
His tumultuous career has been constantly dogged by legal troubles which he says are politically motivated attacks by left-wing prosecutors. Thursday's verdict was Berlusconi's second and final appeal in the case, which first went to trial in 2006.
He is also appealing convictions in other cases for having sex with an underage prostitute, abusing his prime ministerial powers and leaking a police wiretap to damage a political rival.
Prosecutors have also filed charges alleging he bribed a senator to join his ranks in a move that helped bring down the government in 2008.
"I haven't slept for a month. I wake up at night and stare at the ceiling, thinking about what they've done to me," the media magnate said in an interview with Libero newspaper on Sunday.
"I will not go into exile. Nor will I accept being entrusted to social services, like a criminal who has to be reeducated," he said.
Berlusconi has repeatedly been written off and bounced back in the past.
After being dramatically ousted from power in 2011 in a blaze of sex scandals and financial panic, he re-emerged with a powerful election campaign this year that won him a third of the vote.