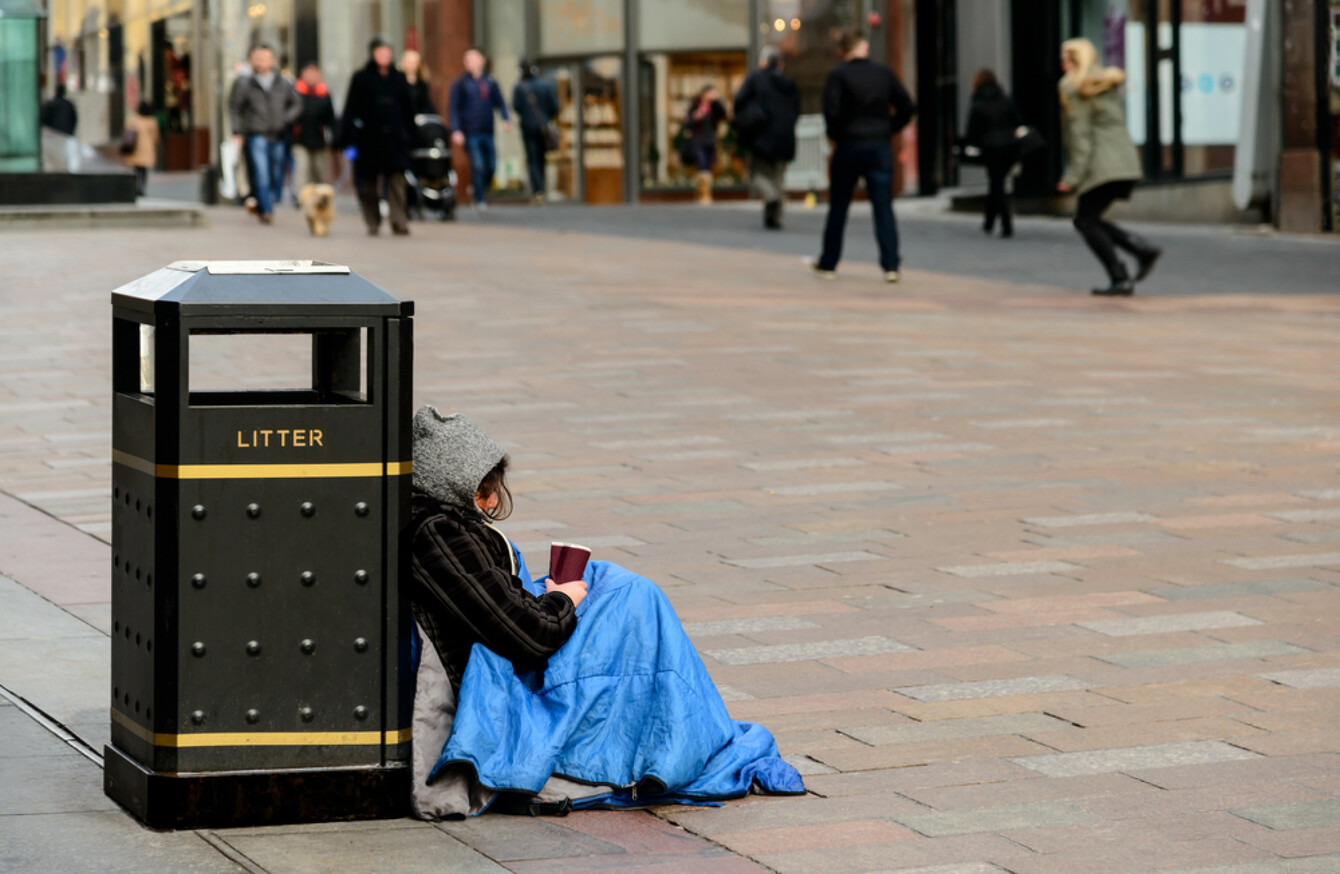 Image: cornfield via Shutterstock
Image: cornfield via Shutterstock
A NEW ONLINE campaign is calling on the government to make social and affordable housing a priority in Budget 2018 so that "no one is left behind".
The Simon Community's 'No One Left Behind' campaign is asking people to sign an online petition calling on the government to ensure that everyone can have access to affordable and social housing.
The charity said that too many people are being impacted and traumatised by experiences of homelessness and that "all elements of Ireland's housing sector show signs of being broken".
The three-week campaign launched yesterday and runs until 8 October. So far, the online petition has almost 900 signatures.
Ending two days before Budget 2018, the charity hopes the campaign will have an impact on the government's promises for social housing next year.
Niamh Randall, a spokesperson for the Simon Community said that "Budget 2018 is a critical budget for this government".
"We must prioritise options that will deliver housing quickly, for example, rapid builds and empty homes to make real progress on this crisis.
"The focus must also be on preventing more people from becoming homeless and supporting those trapped in emergency accommodation to move into homes of their own quickly," she said.
Source: Simon Community/YouTube
Minister for Housing Eoghan Murphy chaired a housing summit in Dublin last week, where he addressed plans for 2018.
He announced a change to social housing policy – the budget is being redirected away from acquisitions "and into direct build programmes for local authorities and housing bodies".
As a result, according to a statement released at the summit, the current target for 2018 of around 3,000 newly built homes will increase by almost 30% to 3,800.
"That's 800 new social housing homes to be built next year," the statement said.
When asked about this number, Murphy said that the government was starting "from a really low base", and that was doing everything it could to drive that figure up.
The latest homeless figures in Ireland show that a total of 1,429 families were recorded as homeless in one week in July, an increase of 299 compared to the same week last year.
5,187 homeless adults accessed emergency accommodation across the same week in July, with 3,528 of these in Dublin. In total 8,160 people, including dependents, were recorded as homeless.
'Lost generations' 
Despite the latest promises from Murphy, Randall said that the homeless crisis means that Ireland is in danger of creating lost generations – second and third generations of people experiencing homelessness and housing insecurity who are being left behind.
"In the absence of sufficient supply of social housing, the private sector is not capable of delivering the housing needed to respond given the sheer scale of the problem," she said.
"Many are locked out of the private rental market because prices are too high and supply is too low while there are at least 90,000 people on the social housing waiting list.
There is a constant flow into homelessness; so while some people are leaving emergency accommodation others are quickly taking their place.
A study of the rental sector by the Simon Community in August found that 91% of properties on the rental market aren't attainable for people dependent on the Housing Assistance Payment (HAP).
The snapshot study, entitled 'Locked Out of the Market' found that just 9% of the 630 properties for rent were available to those in receipt of State housing payments.
Everyone is entitled to an affordable, safe and secure home, and income should not be a barrier to this. People cannot wait any longer – far too many people are being left behind.
"We need urgent action now," Randall said.
Housing Summit 
Eoghan Murphy announced a number of other changes to tackle the homeless crisis at last week's housing summit.
It was announced at the summit that a "homeless inter-agency group" is to be established immediately "to deliver homeless services in a coherent and joined-up way between the relevant departments and agencies".
A further €10 million in funding for more family hubs is also being ring-fenced, as demand arises from local authorities, to be drawn down this year, according to a statement from Murphy this evening. This is in addition to funding announcements for family hubs in June.
Family hubs – which have shared kitchen and common areas – were introduced as an alternative to housing homeless families in hotels and B&Bs.
200 additional emergency beds for individuals will be in place in Dublin by December this year, according to the minister this evening.
With reporting by Sean Murray.