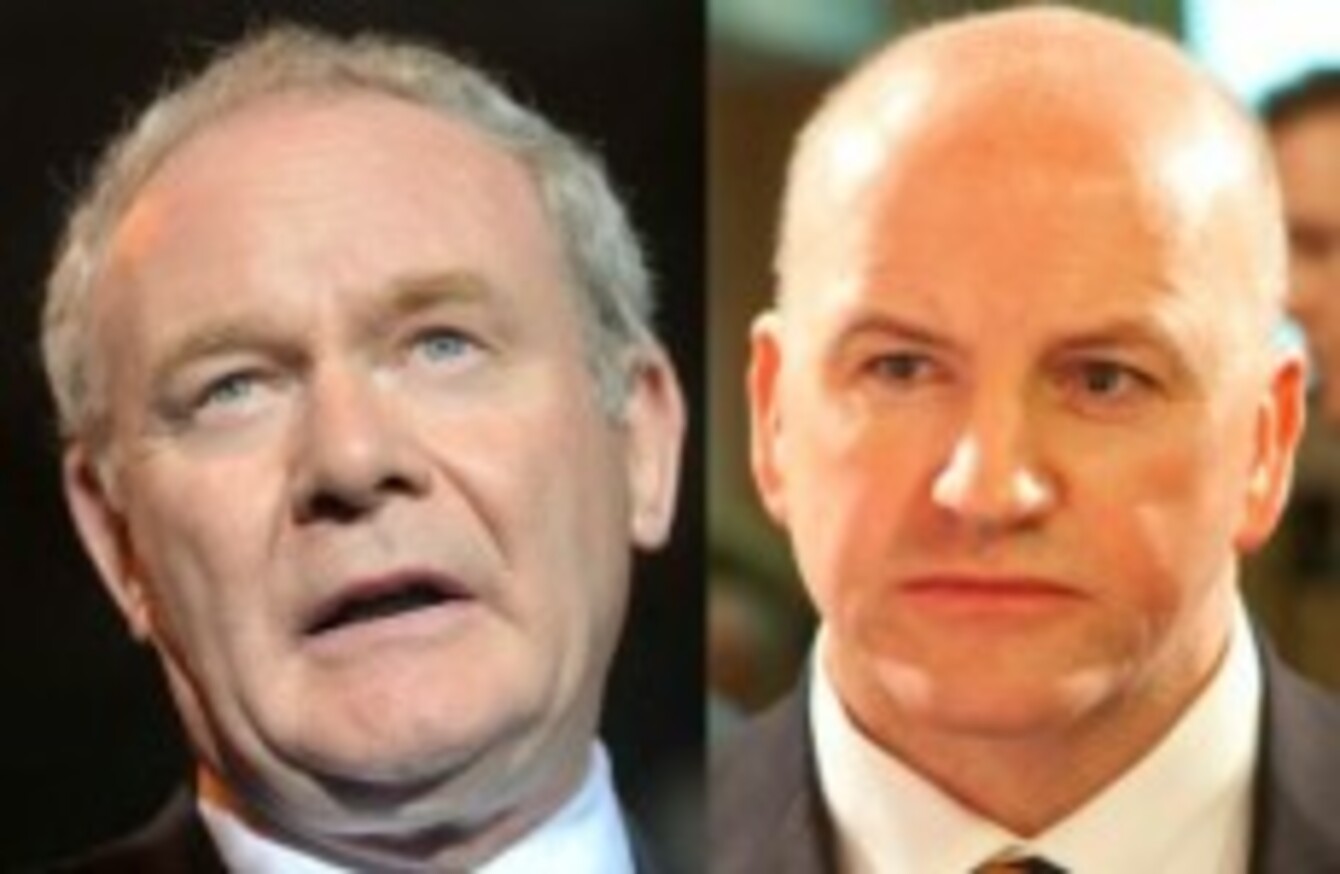 Image: Photocall Ireland and Tony Kinlan
Image: Photocall Ireland and Tony Kinlan
SINN FÉIN HAS said that the now infamous tweet that purported to be from the presidential campaign of Martin McGuinness was not the work of the party nor the campaign.
A spokesperson was responding to questions posed by the Green Party in a statement today which called on Sinn Féin to "come clean about what happened on the night of the Frontline presidential debate".
The controversy centres on a 'bogus tweet' from a Twitter account with a username similar to that of the official Martin McGuinness campaign account which said that the man, later revealed to be Hugh Morgan, who claimed he had given a €5,000 cheque to Seán Gallagher would appear at a press conference the next day.
This tweet was subsequently read on the Frontline debate and was later the subject of a complaint to the Broadcasting Authority of Ireland (BAI) by Gallagher, a complaint which was last week upheld. The BAI found that the broadcasting of the tweet "was unfair to the complainant [Gallagher]."
First news that Morgan could appear in public came from journalist David Cochrane of Politics.ie who tweeted on the night of the debate: "A SF person has told me they have the person who gave the 5k cheque to Gallagher and are likely to roll him out tomorrow."
However, Sinn Féin has since denied any involvement with the subsequent tweet that was read out on RTÉ, the Twitter account it was from and said that there were never any plans for a press conference.
A party spokesperson told TheJournal.ie today he had "no idea who was behind the account" and that it "had nothing to do" with either the party or the Martin McGuinness campaign.
Speaking to TheJournal.ie this afternoon Cochrane said that he did not think his tweet was particularly "earth shattering".
"If I thought it was big I would have done something on Politics.ie," he said. "It is a matter of record that McGuinness had a lengthy discussion with Morgan on the afternoon before the Frontline programme. It was my understanding that the following day he would be at a press conference."
He went on to point out that the man at the centre of the allegation, Hugh Morgan, later released a statement in which he stood by the allegations put to Gallagher on the Frontline programme by McGuinness.
In a statement this morning, Green Party councillor Mark Dearey said: "Given the consequences of the events on that programme Sinn Féin, like RTE, need to confirm what exactly happened on the night.  Who was it in their organisation that broke the story to politics.ie?
"Who in their organisation knew what was happening?  Why did they issue a retraction to the tweet that was read out by Pat Kenny, when in truth the same message had already gone out from their own sources?"