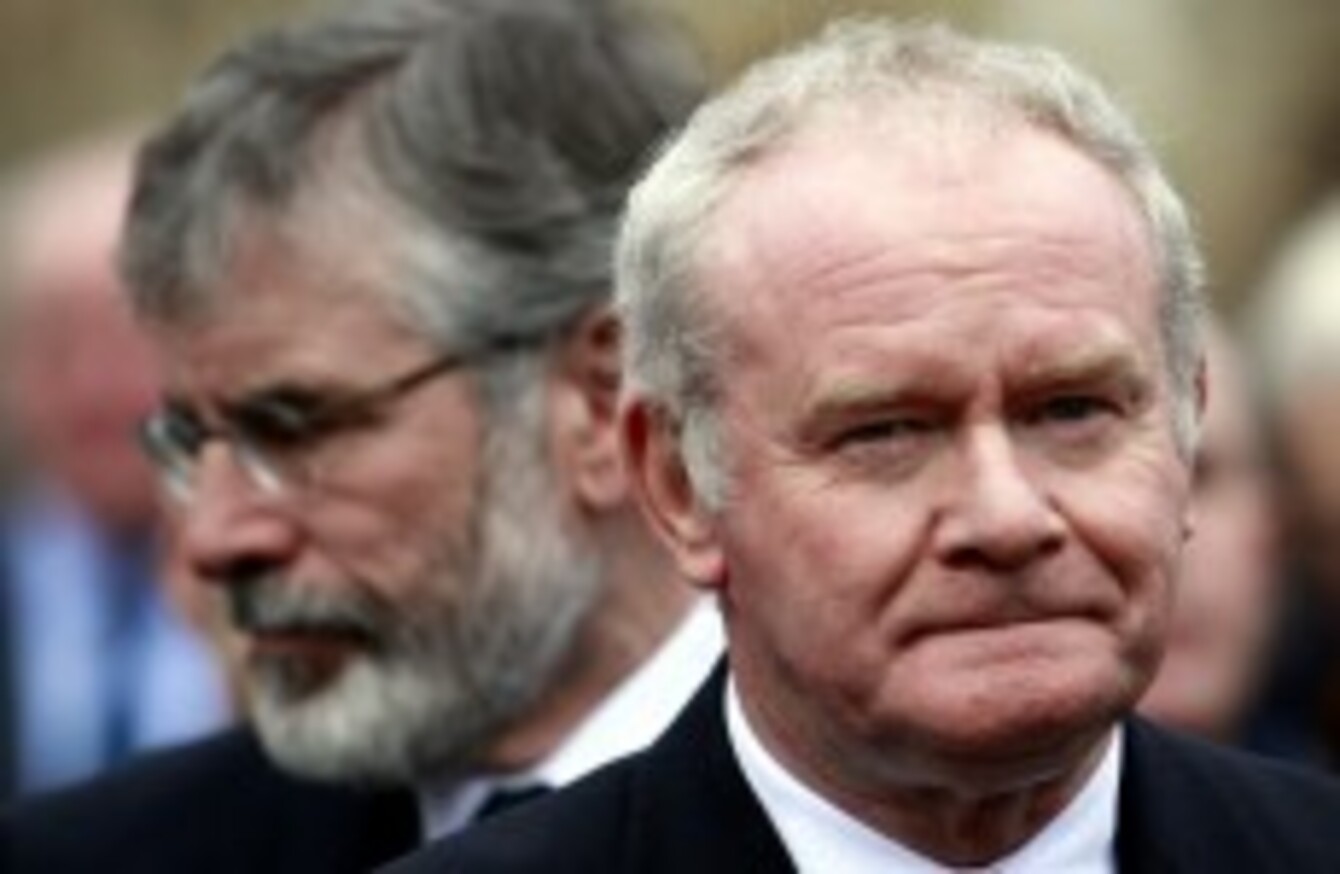 Sinn Fein's Gerry Adams and Martin McGuinness
Image: AP Photo/Peter Morrison
Sinn Fein's Gerry Adams and Martin McGuinness
Image: AP Photo/Peter Morrison
SINN FÉIN HAS again put pressure on Unionists in Northern Ireland to make a decision on whether or not to accept the proposals put forward in the Haass agreement.
Deputy First Minister of Northern Ireland Martin McGuinness said that negotiations on the proposals finished almost three days ago but the two main unionist parties – the DUP and the UUP – have not yet said whether they will be recommending the deal to their parties for acceptance.
Sinn Féin has said that it will be recommending its national executive accept the deal. The DUP has welcomed some of the proposals but has issues with some suggestions, while the UUP said it has to be considered by the party. The SDLP gave a broad approval to the proposals.
"It is not unreasonable to ask both Unionist party leaderships if they will be recommending acceptance of the Haass document to their party executives when and if they meet, rather than attempt to renegotiate the Haass proposals," McGuinness said this evening.
The 39-page draft proposals negotiated by former US diplomat Richard Haass and Harvard professor Meghan O'Sullivan have been published online.  The two had been meeting with the leaders of five political parties in Northern Ireland to hammer out new arrangements for holding parades, flying flags and contending with the legacy of past violence.
Negotiations finished in the early hours of Tuesday morning following the deadline set by Haass, who has since flown back to the United States.
Among the main points of the proposed deal are the creation of a Historical Investigations Unit to carry out inquiries into the Troubles; the creation of an Independent Commission for Information to give victims access to information about how their loved ones were killed; the setting up of an Implementation and Reconciliation Group to put together a factual chronology of the conflict and the creation of a Conflict Archive. There would also be a code of conduct for parades.
"Over six months work went into these proposals," said McGuinness. "The issues dealt with are not going away".
"The implementation of the Haass proposals must be the key priority for the five Executive parties. The time for taking decisions is here".