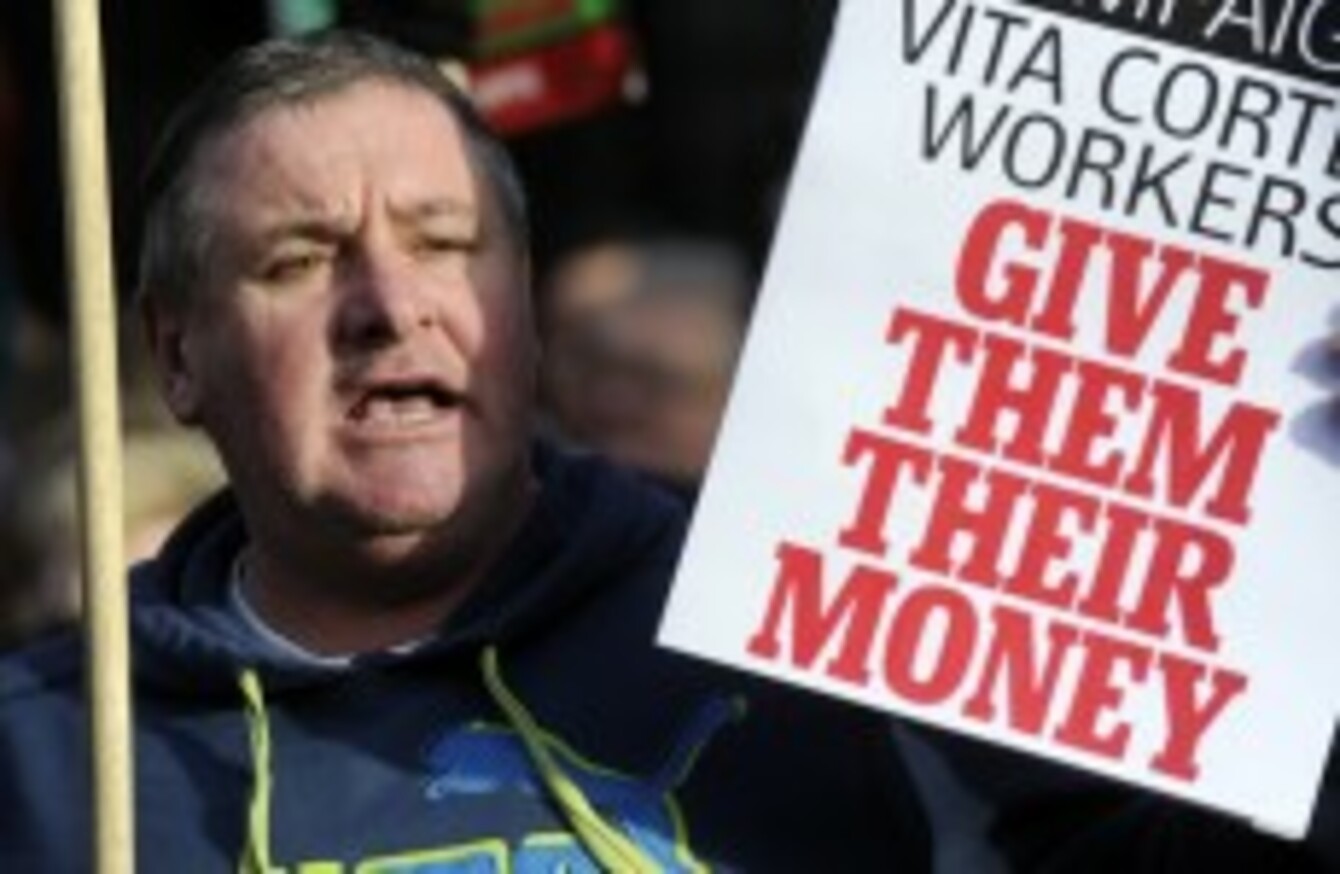 A protester shows support for the Vita Cortex workers at a public rally at Leinster House in January
Image: Laura Hutton/Photocall Ireland
A protester shows support for the Vita Cortex workers at a public rally at Leinster House in January
Image: Laura Hutton/Photocall Ireland
SIPTU REPRESENTATIVES HAVE rejected a 'derisory' offer of redundancy payments for workers occupying the Vita Cortex plant in Cork.
Talks have been ongoing between the union, employer's group IBEC and other parties in recent days in an effort to resolve the dispute. Workers have been holding a sit-in at the factory since 16 December in a dispute over redundancy after the factory closed suddenly.
SIPTU last night described an offer of a redundancy amount from IBEC as an 'insult' to the workers. The employees said that they agreed with the union's stance in rejecting the offer.
"Notwitstanding the contacts and the stated SIPTU position over recent days, IBEC came back with a derisory offer of less than half of what is required to resolve this dispute which we rejected out of hand," said Gerry McCormack, an organiser for SIPTU.
It was an insult to our members who have been enduring extremely harsh conditions during their occupation of the plant for almost 80 days.
The union is calling for a payment of 0.9 weeks per year of service to be paid to the former employees in order to bring an end to the dispute.
McCormack said that the workers are angry at the manner in which they have been treated during the discussions.
"The employer and IBEC need to demonstrate that they are prepared to act in good fatih and to honour what are basic principles of decency in the treatment of these workers," he said.